Importance of BLS Renewal and How to Ensure You Stay Prepared
Importance of BLS Renewal and How to Ensure You Stay Prepared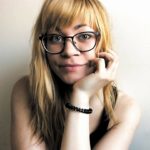 by

Greta Kviklyte
Life Saver, AMC
Co-authored by Kim Murray, RN, M.S.
posted on Mar 29, 2023, at 10:21 am
Basic Life Support (BLS) encompasses a variety of techniques and tools that are utilized in emergency situations to save lives. These techniques may include cardiopulmonary resuscitation (CPR) and the use of automated external defibrillators (AED). BLS is typically administered to individuals who are experiencing life-threatening conditions, such as an obstructed airway, cardiac arrest, or respiratory distress. A person who has received training in BLS, such as a healthcare provider or first responder, is expected to possess a variety of skills and the knowledge necessary to apply these skills in diverse situations, including those involving individuals of different age groups.
We offer Online ACLS, PALS and BLS Certification and Renewal
This blog explores essential aspects of BLS renewal. The article includes the recommended frequency for healthcare providers to renew their certification, typical errors that occur during BLS training programs, as well as beneficial tips for preparing for a BLS certification or BLS renewal course.
BLS Certification and Recertification: Who, How, and How Often
BLS training can provide benefits to healthcare professionals of all ages and skill levels, with many healthcare positions mandating it as a requirement. Below are a few of the healthcare roles that strongly recommend BLS certification and periodic BLS renewal:
Emergency Medical Technicians
Physicians
Registered Nurses
Dentists
Pharmacists
Other medical staff.
BLS courses for healthcare providers cover a broad range of subjects, including but not limited to:
Crucial life-saving practices, such as the Chain of Survival and maintaining scene safety.
The proper administration of CPR for adults, children, and infants, and the optimal timing for each.
Techniques for clearing airway obstructions in adults and infants.
The correct usage of automated external defibrillators (AEDs).
The use of barrier devices for effective ventilation.
CPR techniques and processes for single-rescuer and multi-rescuer intervention.
Numerous healthcare professionals opt to pursue or may be obligated to obtain, advanced certifications such as Advanced Cardiac Life Support (ACLS) and Pediatric Advanced Life Support (PALS), based on their respective job responsibilities.
Should People Outside of the Medical Field Have BLS Training?
Although non-medical individuals and laypeople may not require advanced lifesaving certifications like BLS, possessing knowledge of CPR and basic first aid is still highly beneficial. Acquiring these skills can prove instrumental in a life-threatening situation, potentially saving the life of a co-worker, loved one, or even a stranger.
Sudden Cardiac Arrest Foundation stresses these important figures that should be considered when deciding to train for BLS or CPR:
Each year, more than 350,000 instances of cardiac arrests or heart attacks happen beyond hospital premises, with the majority of these occurrences – 73.9% – taking place in private households or residences. Public areas like parks, malls, and airports account for 15.1%, while nursing homes constitute 10.9%.
According to the Occupational Health and Safety Administration (OHSA), the workplace encounters approximately 10,000 cardiac arrests every year.
Providing efficient CPR straight after a person experiences cardiac arrest can amplify their likelihood of survival twofold or even threefold.
Information in one of the Resusc Plus journal articles reveals that less than half of all individuals who encounter cardiac arrest outside of medical facilities are administered CPR by bystanders. It is also reported that up to 9 out of 10 individuals who undergo a heart attack outside of hospitals pass away. Educating more people on how and when to conduct CPR can help increase these survival rates.
Should You Receive BLS Training Offline or Online?
Numerous organizations offer structured BLS training, among which is Advanced Medical Certification. Healthcare practitioners can renew their BLS certification either virtually or in-person, depending on the certifying institution.
The important point here is to check if an organization can guarantee the acceptance of their BLS certification; medical experts should consult their employer or organization for any particular demands. Obtaining your BLS certification or BLS renewal entirely through the internet does not require you to compromise the quality of the training.
How Often Should Medical Personnel Undergo BLS Renewal?
Renewal of BLS certifications is mandatory every 24 months to guarantee the retention of critical life-saving skills and knowledge, which can enhance the outcome of individuals experiencing life-threatening emergencies.
Moreover, it is crucial to acknowledge that a healthcare provider's inability to maintain an active BLS certification may lead to repercussions in their work environment, including a temporary suspension.
What is the Difference Between CPR and BLS?
BLS and CPR courses are both related to emergency medical care, but they differ in scope and intended audience. CPR is a technique primarily used to save a person's life in the event of cardiac arrest, which occurs when the heart suddenly stops beating. It involves a series of chest compressions and rescue breaths to restore oxygen flow to the brain and other vital organs. CPR is a critical life-saving skill that everyone should know, regardless of their profession.
On the other hand, BLS is a broader term that encompasses various medical interventions and techniques used to stabilize a patient's vital signs and maintain their airway, breathing, and circulation in the event of a medical emergency. BLS typically includes the administration of oxygen, the use of defibrillators, and a team approach to treating patients. Unlike CPR, which can be learned by anyone, BLS is more advanced and typically requires specialized training. BLS is often used by healthcare professionals, such as nurses, paramedics, and lifeguards, who are more likely to encounter medical emergencies in their line of work.
While CPR is a technique used to restore the heartbeat and breathing of a person in cardiac arrest, BLS involves a broader range of medical interventions used to stabilize a patient's vital signs in a variety of emergency situations. BLS certification and BLS renewal are typically geared toward healthcare professionals who require more advanced knowledge and skills than the general public.
Common Mistakes Made During BLS Certification and BLS Renewal Classes
Knowing the prevalent mistakes that occur while providing basic life support, as well as the errors that learners typically make during BLS certification or BLS renewal classes, can be valuable. Steering clear of these mistakes will ensure the sustained efficacy of healthcare providers' skills and increase the chances of favorable outcomes when administering emergency medical treatment to people suffering from cardiac arrest, respiratory distress, or choking.
Some common mistakes when providing basic life support include:
Failing to ensure the safety of the scene before helping the patient.
Neglecting to call 911 immediately when encountering someone in distress.
Inadequately delegating tasks to others who can provide assistance, such as calling emergency services or locating the AED.
Failing to use the multiple rescuer technique when possible, which can reduce rescuer fatigue and improve the effectiveness of lifesaving techniques.
Incorrectly performing chest compressions, such as using the wrong speed or depth, or not allowing the chest to fully recoil before the next compression.
Using improper body posture during CPR, such as leaning to the side instead of being directly over the victim during compressions.
Bending the arms while performing CPR chest compressions.
If administering rescue breathing, forgetting to open the airway through the head tilt/chin lift technique and/or not creating a secure seal around the person's nose or mouth with the bag valve mask.
In addition to mistakes made during the implementation of life-saving skills, students should also be wary of typical missteps within the course that could impede successful completion. These missteps involve rushing through the test, not thoroughly reading each question, and not asking the instructor clarifying questions that could otherwise guarantee subject mastery.
Tips for Successful BLS Renewal
Prepare yourself for hands-on learning. BLS renewal courses teach a range of skills related to emergency medical care, including techniques like relief of choking and CPR. These skills require physical movements and actions that need to be practiced to become proficient. It's important to practice these skills so that you can be prepared to use them in real-life emergencies, where time is of the essence and quick, accurate action is necessary. Practicing physical skills also helps you to build muscle memory, so that you can perform these actions quickly and effectively without needing to think too much about them.
Even if you're taking an entirely online BLS certification course, there are ways to practice physical skills. Some courses may provide virtual simulations or interactive modules that allow you to practice techniques like CPR on a virtual patient. You may also be able to practice on a mannequin or with a partner in a safe and controlled environment.
Regardless of how you practice, make sure to take the time to develop your physical skills during your BLS renewal training. Doing so will help you to feel more confident and capable in emergency situations, and can make a real difference in saving someone's life.
Don't be afraid to ask questions. In a BLS course, it's important to have a clear understanding of the subject matter, as it can mean the difference between saving a life or not. If a student is unclear about any aspect of the course material, they should not be afraid to ask questions. The instructor is there to help students learn and succeed, and they will likely appreciate the opportunity to provide further clarification. Moreover, asking questions can help students gain mastery over the BLS procedures, which will enable them to act confidently and quickly in emergency situations. Additionally, it's likely that other students in the class have similar questions, so asking questions can benefit the entire group by providing further explanations and ensuring everyone is on the same page.
Choosing a reputable organization for your BLS certification course is crucial for several reasons. Firstly, reputable organizations provide high-quality training that ensures you have the necessary skills and knowledge to respond to emergency situations effectively. They prioritize the latest best practices and guidelines, so you can be sure that you are learning up-to-date information.
Also, choosing a reputable organization ensures that your certification will be widely recognized and accepted by employers and other organizations. This can be important if you are seeking employment in a healthcare field or need to demonstrate your certification to regulatory bodies.
When selecting a BLS certification course, it's crucial to do your research and select a reputable organization with a proven track record of providing high-quality training and support. Look for reviews and testimonials from previous students, as well as information about the organization's history, certifications, and affiliations.
Advanced Medical Certification (AMC) offers cost-effective and high-quality resources to students, which are based on the latest best practices. The course materials are derived from the ILCOR 2020-2025 Guidelines. These courses also provide CME credits (continuing medical education) and can be conveniently completed at home or in the workplace.
AMC website is among the rare 1% of sites on the internet that are certified by HONCode, a UN-chartered, non-governmental organization that ensures the quality of health information shared with patients, providers, and the public.
Also, AMC takes pride in its 98% national acceptance rate, which is a testament to the quality of certifications. In the unlikely event that your employer does not accept the BLS certification, or any other certification, AMC offers a full refund.
Take Part in the Next BLS Renewal Course
As a healthcare provider, first responder, or medical student, it is crucial to keep your basic lifesaving skills and BLS certification current. To initiate affordable and thorough training for yourself or your team, or to obtain more information about BLS recertification through online courses, you may contact Advanced Medical Certification directly.
Do you have a personal experience of commencing your BLS certification that you would like to share? Share your wisdom and thoughts in the comments below, or head on over to the discussion about this post on Facebook