PALS Certification Online
Get certified today at your own pace.
Continuing Medical Education Accreditation Available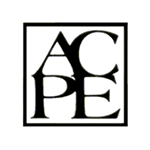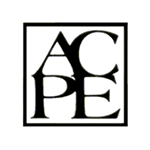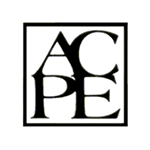 ACLS, PALS & BLS Certificates
Our ACLS, PALS and BLS certification courses are accredited and offer up to 8 AMA PRA Category 1 Credits.
In support of improving patient healthcare, this activity has been planned and implemented by Advanced Medical Certification, and reviewed and accredited by the Postgraduate Institute for Medicine.
Whether you're a medical professional or not, online certification and recertification courses have never been easier.
Pediatric Advanced Life Support (PALS) Online Handbook
Get a sneak peek
Get started on your pretest. All sample questions are derived from the PALS provider handbook (sold separately) and adhere to the latest American Heart Association guidelines. Correct answers and explanations will be shown once the practice test is submitted.
PALS Certification
Pediatric Advanced Life Support is a systematic approach to pediatric assessment that goes beyond basic life support for infants and children. Certification in PALS is defined by the International Liaison Committee on Resuscitation (ILCOR) as developing the knowledge and skills to manage critically ill infants and children, resulting in improved outcomes. This specialized training is designed for any healthcare provider who responds to emergencies with infants or children, both in and out of the hospital, including emergency responders, ER personnel, pediatric care providers, ICU staff, critical care professionals and others.
Our PALS online certification is every bit as thorough, reliable, and accepted as traditional classroom certification. Our certifications and renewal training courses are 100 percent guaranteed for certification proof and acceptance. Because we use the same criteria and training as classroom courses, our online certifications are just as readily accepted.
All of our courses are designed by Board Certified Physicians and adhere to the latest ILCOR Standards and Guidelines and are Joint Commission (JCAHO) compliant. In addition, all of our courses meet the same guidelines and standards as the ECC/ILCOR, and OSHA.
PALS Recertification
Advanced Medical Certification makes getting recertified more convenient with our online recertification courses. No need to spend your valuable free time in a classroom to complete the required recertification. With the ease of online courses that are every bit as thorough, reliable, and accepted as traditional classroom recertification courses.
PALS renewal is expected every two years. Our PALS recertification gives you the most up-to-date procedures and guidelines.
CME/CE/CEU Credits Available
Our Pediatric Advanced Life Support (PALS) courses are eligible for AMA Category 1 Credits™. The Postgraduate Institute for Medicine (PIM), an accredited provider, has reviewed AMC's Pediatric Advanced Life Support (PALS) Certification Course and Pediatric Advanced Life Support (PALS) Recertification Courses. The PALS Certification training course has been approved for AMA Category 1 Credits™.
Upon reviewing the course, the Postgraduate Institute of Medicine has determined the PALS Recertification Course to be worth 4 CME Credits.
Why choose Advanced Medical Certification?
Save Time
Forget spending long weekends getting certified. With AMC, our courses are specifically designed to get straight to the information you need without any unnecessary fillers or busy work often found in classroom sessions. The entire PALS certification or recertification course can be completed in as little as one hour – but that doesn't mean you have to do it all at once. Work at the pace that's right for you.
Easy Does It
With AMC, getting PALS certified is as easy as one, two, three.
Review the online materials

Watch the helpful and engaging skills videos

Pass the exam
It really is just that easy.
Designed for Success
Our goal is to get you certified, so we help you succeed. To begin with, all the information is presented clearly and succinctly both in print and with skills videos. Then, we provide printable study guides that you can access anytime online. You also have access to an online practice test so you can see exactly what to expect on the actual test. And, if you ever have any questions, we're always just a phone call or email away.
Flexibility and Convenience
Our courses are specifically designed to be accessible anytime, anywhere. You can start and stop as your schedule dictates, which allows you to study or even take the exams in more than one sitting. This eases the burden of setting aside time for online training or taking the test. Your progress on the test is automatically saved when you exit the online class, allowing you to pick up right where you left off – any time.
Free Retakes
Your success is our goal. That's why we offer free unlimited exam retakes if necessary. Before you retake the exam, you can view the results of your exam to help identify the content you need to focus on as you prepare. Take all the time you like to review the guidelines and algorithms, and retest when you have mastered the content.  Each time you take the test, you receive a new set of questions, ensuring you have a total understanding of the subject matter.
Last but not least - 100 percent money-back guarantee
For your security and peace of mind, all of our certification and recertification courses include a 100 percent money-back guarantee – which also guarantees certification acceptance. If you are unhappy with one of our courses, you can contact us for a full refund of your purchase, minus any shipping and material fees.
Group Rates Available
AMC believes achieving your initial certification or maintaining that certification should not be a financial burden. That's why we've developed the first program that rewards you for your efforts by offering group rates. Contact us for more details.
Questions about PALS?
AMC's PALS certification covers a variety of skills for the recognition and treatment of infants and children at risk for cardiopulmonary arrest. These skills include a systematic approach to assessment, effective respiratory management, defibrillation, intraoasseous access, fluid administration and effective resuscitation and team dynamics.
Like most medical certifications, you must remain current on changing guidelines and procedures in PALS. Timelines vary depending on your state and employer, but most certifications expire after two years, making recertification necessary. Our recertification courses ensure that you are up-to-date with any new procedures and help build on the skills and training you have already received.
The only real difference is time. AMC understands the time constraints and growing list of responsibilities all medical professionals face today. When you factor in home and personal lives, the demands on your time become even more evident. Why spend what little free time you have in a classroom to receive the additional training and continuing education necessary for your job? So we developed a better way. Online certification training that is just as effective and much more efficient than classroom training. 
Our highly advanced curriculum gives you the training you need at a fraction of the time. All our materials are developed in accordance with the ILCOR's standards and guidelines. Our online courses duplicate classroom lessons, with one major difference: You can take the classes on your schedule and at the location of your choosing. No more valuable free time and weekends spent in classrooms. What's more, you can take our classes anytime without waiting for open classes or times to fit your schedule. Need certification tomorrow? We can help you with that.
PALS CERTIFICATION
Instant digital PALS Provider Card and PALS Certificate
Provider card mailed to you for free *If you qualify for free or paid shipping.
No classroom Skills Exam required
Exclusive study material, including videos & audiobooks
PALS RECERTIFICATION
Instant digital PALS Provider Card and PALS Certificate
Provider card mailed to you for free *If you qualify for free or paid shipping.
No classroom Skills Exam required
Exclusive study material, including videos & audiobooks