BLS Certification Online
Complete your certification immediately.
Continuing Medical Education Accreditation Available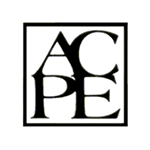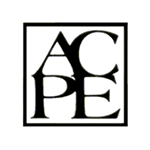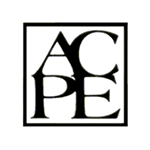 ACLS, PALS & BLS Certificates
Our ACLS, PALS and BLS certification courses are accredited and offer up to 8 AMA PRA Category 1 Credits.
In support of improving patient healthcare, this activity has been planned and implemented by Advanced Medical Certification, and reviewed and accredited by the Postgraduate Institute for Medicine.
Whether you're a medical professional or not, online certification and recertification courses have never been easier.
See for yourself
Even with the best instruction, taking exams can be stressful. So, we give you a sneak peek with a free pretest, consisting of ten multiple-choice questions. It gives you a feel for how simple the process of online testing is with AMC. Our goal is for you to succeed, and that goal is part of why so many medical professionals trust AMC.
Get started on your pretest. All sample questions are derived from the BLS provider handbook (sold separately) and adhere to the latest ILCOR guidelines. Correct answers and explanations will be shown once the practice test is submitted.
Basic Life Support Certification
Basic Life Support, or BLS, is a level of medical care used for victims of life-threatening illnesses or injuries until they can be given full medical care at a hospital. Certification in BLS follows the ILCOR's guidelines for training individuals to recognize life-threatening emergencies, provide CPR to all ages, administer the use of an AED, and relieve choking in a safe, timely and effective manner.
Advanced Medical Certification's BLS online certification is every bit as thorough, reliable, and accepted as traditional classroom certification. Our certifications and renewal training courses are 100 percent guaranteed for certification proof and acceptance. Because we use the same criteria and training as classroom courses, our online certifications are just as readily accepted.
All of our courses are designed by Board Certified Physicians and adhere to the latest ILCOR Standards and Guidelines and are Joint Commission (JCAHO) compliant. In addition, all of our courses meet the same guidelines and standards as the ECC/ILCOR, and OSHA.
BLS Recertification
We know your time is valuable. That's why we make renewal of your BLS certification convenient with 100% online courses – every bit as thorough, reliable, and accepted as traditional classroom recertification courses. Certifications expire after two years. Like most medical professionals, you must remain current on the ever-changing practices. Designed by practicing physicians and based on the latest ILCOR Standards and Guidelines and are Joint Commission (JCAHO) compliant, our BLS recertification provide you with up-to-date procedures, skills and training.
CME/CE/CEU Credits Available
Our Basic Life Support (BLS) courses are eligible for AMA Category 1 Credits™. The Postgraduate Institute of Medicine (PIM), an accredited provider, has reviewed AMC's Basic Life Support (BLS) Certification Course and Basic Life Support (BLS) Recertification Courses. The BLS Certification training course has been approved for AMA Category 1 Credits™.
Upon reviewing the course, the Postgraduate Institute of Medicine has determined the BLS Certification Course to be worth 4 CME Credits and the BLS Recertification Course to be worth 2 CME Credits
Why Certify with Us?
Fast
One of the biggest advantages AMC offers is the short amount of time our courses take. You work at your own pace, but our 100% online course can typically be completed in less than an hour. So in the time it takes to go to lunch, you can get fully certified or recertified, without any driving, classroom attendance or time away from home. You get proof of certification right away, and our courses are often less expensive than classroom courses.
Simple
Once you enroll in our online BLS course, certification or recertification is as easy as 1-2-3:
Review the online materials

Watch the helpful and engaging skills videos

Pass the exam
It really is just that easy.
No clinical skills test
With AMC's online certification, no clinical skills test is required. Each course includes a study guide that you can access from your account at any time. You can print a physical copy from any computer, so you can study at your convenience and keep it as a reminder following course completion. No additional training materials are required.
Take your time.
One of the biggest advantages to AMC's online courses is that you work at your own pace. You don't have to complete the course all at once, and you can start and stop as often as necessary. This allows you to study or even take the exams in more than one sitting. Your progress on the test is automatically saved when you exit the online class allowing you to pick up right where you left off – any time.
Free unlimited exam retakes
With AMC, you are not penalized if you do not successfully pass your certification exam on your first attempt. Your results are available in your account indefinitely for your review. Take all the time you like to review the study guides in your account, and compare responses to the BLS PDF study guide. Each time you take the test, you receive a new set of questions, ensuring you have a total understanding of the subject matter. All exam retakes are free.
Instant proof
Employers often require proof of certification. So, AMC provides you with instant access, instant exam review and instant proof of certification upon passing. As soon as you successfully complete your exam, your results are shown in your account and emailed to you, giving your employer or any other requiring body digital proof of your certification so you can keep working.
100 percent guarantee
AMC gives you security and peace of mind. All of our certification and recertification courses include a 100% money-back guarantee. If you are unhappy with one of our courses or you have any issues with acceptance, you can contact us for a full refund of your purchase price, minus any shipping and material fees.
Group rates available
AMC believes achieving your initial certification or maintaining that certification should not be a financial burden. That's why we developed the first program that rewards you for your efforts by offering group rates. Contact us for more details.
Questions about BLS?
Because this type of medical care is so universal, many medical personnel are required to be certified, including those providing care before hospitalization, such as EMT and other first responders. It is often required for anyone connected to patient care in hospitals and physicians' offices. Other institutions, such as schools and large employers, may also require key personnel to receive the training.

Most medical certifications expire within a certain time frame to ensure those who are certified are trained in the most current guidelines and procedures. Recertification training is a recap of all BLS skills with an emphasis on the most recent procedure updates or changes.
There is no difference in the type, depth or quality of training between classroom courses and online courses – that is as long as you choose the right online training. AMC has developed a highly advanced curriculum of online certification courses. Our courses, training materials and exams are constructed in accordance with the ILCOR's standards and guidelines.
AMC's online courses do have one major difference from classroom lessons – time. With AMC, you can get certified in as less than an hour. You take the classes on your schedule and at the location of your choosing rather than in a classroom with a set timetable. You get the certification you need with excellent training, but without the inconvenience and time requirements of the classroom.
BLS CERTIFICATION
Instant digital BLS Provider Card and BLS Certificate
Provider card mailed to you for free *If you qualify for free or paid shipping.
No classroom Skills Exam required
Exclusive study material, including videos & audiobooks
BLS RECERTIFICATION
Instant digital BLS Provider Card and BLS Certificate
Provider card mailed to you for free *If you qualify for free or paid shipping.
No classroom Skills Exam required
Exclusive study material, including videos & audiobooks