CPR, AED & First Aid Certification Online
Over 100,000 Health Care Professionals Certified!
Get CPR Certified or Recertified
CPR, AED & First Aid
Certification Online
Over 100,000 Health Care Professionals Certified!
Get CPR Certified or Recertified
Continuing Medical Education Accreditation Available
Continuing Medical Education Accreditation Available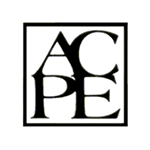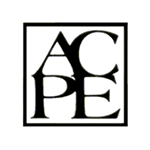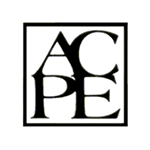 CPR, AED & First Aid (CPR) Online Handbook
Cardiopulmonary Resuscitation, AED and First Aid
Video course materials unveiling vital life-saving skills are the core of what makes continuing education in online CPR, AED and First Aid Training so easy and accessible.
What to Expect from CPR, AED and First Aid Training
CPR Certification is a group of problem-solving medical procedures and techniques designed to provide urgent treatment of life-threatening cardiac emergencies such as cardiac arrest and stroke. CPR Plus includes Cardiopulmonary Resuscitation (CPR), Automated External Defibrillator (AED) and First Aid training.

The CPR certification online courses offer advanced preparation and training to healthcare providers and other professionals to ensure you have the skills and knowledge to act appropriately in the event of an emergency – all thanks to our efficient online CPR training.

All of our courses are designed by Board Certified Physicians and adhere to the latest ILCOR Standards and Guidelines and are Joint Commission (JCAHO) compliant. In addition, all of our online courses meet the same guidelines and standards as the ECC/ILCOR, and OSHA.

Our online CPR certification course is every bit as thorough, reliable, and accepted as traditional classroom certification. Our certifications and renewal training courses are 100 percent guaranteed for certification proof and acceptance of the acquired CPR training, AED and First Aid skills. Because we use the same criteria and training as classroom courses, our online classes and certifications are just as readily accepted.
Category 2 CME credits available
Upon completion of our CPR training, AED and First Aid online courses, you are eligible for 6 Category 2 CME (Continuing Medical Education) Credits. You'll receive a certificate of completion and credit for your course, along with a certification card immediately after passing.
Take the CPR Course Practice Test
Get a feel for how simple the process of Advanced Medical Certification's online testing is with one of our free practice tests. The pretest consists of ten multiple-choice questions. All the questions are derived from our CPR, AED and First Aid provider handbook and adhere to the latest ILCOR guidelines. Correct answers and explanations are shown once the practice test is submitted.
Why others love Advanced Medical Certification
It's fast
Our courses are fast. You work at your own pace. You don't have to complete the online course all at once, you can start and stop as often as necessary. Most of our online courses can typically be completed in less than an hour. So in the time it takes to go to lunch, you can get fully certified or get recertification in life-saving skills such as CPR, AED and First Aid training, without any driving, classroom attendance, or time away from home. Plus, our online courses are often less expensive than classroom courses.
It's easy
Once you enroll in our online CPR, AED and First Aid training course, certification or recertification is as easy as 1-2-3:
Review the online course materials

Watch the helpful and engaging skills videos about practical life-saving skills

 

Pass the exam
It really is just that easy. No one makes online certification easier to complete than Advanced Medical Certification.
It's 100% online
Following Advanced Medical Certification's online CPR, AED or First Aid training courses and getting certified does not require any clinical skills testing. You complete 100% of the course and written exam online. Perfect for all who value flexibility due to work, study, or family obligations. Study at your own pace and make the most of your time. 
Exam retakes are free
Advanced Medical Certification offers an online practice test in our free course materials resources so you can see exactly what to expect on the actual test of life-saving skills. You do not need to worry about having to pay extra if you fail one of our certification exams (whether it's a CPR course, AED First Aid or any other training course like PALS or BLS) because we offer unlimited free exam retakes. To help you succeed, you can access the results of your exam in your account to help identify the content you need to focus on in your course materials as you prepare for your retake.
Immediate proof of certification
Employers often require proof of certification. So, Advanced Medical Certification provides you with instant access, instant exam review and instant digital proof of certification upon passing so you can continue working.
Your CPR Card displays your name, the Advanced Medical Certification logo, course completion date, expiration date, and validating signature.
100% Money-Back Guarantee
Advanced Medical Certification gives you security and ease of mind. All of our certification and recertification courses in life-saving skills include a 100% money-back guarantee. If you happen to be dissatisfied with a course or have any issues with acceptance, you can contact us for a full refund of your purchase price, minus any shipping and material fees.
What customers have to say about our courses
Your experience is what matters most. We are constantly working on improving our courses to meet the latest
standards and requirements, and continue to be accessible as well as efficient.