10 Ways to Give Back to the Community As a Nurse
10 Ways to Give Back to the Community As a Nurse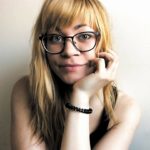 by

Greta Kviklyte
Life Saver, AMC
Co-authored by Kim Murray, RN, M.S.
posted on Nov 28, 2016, at 4:52 pm
FINDING THE BEST WAY TO GIVE BACK to the community as a nurse around the holidays can be challenging. Fortunately, you do not have to be a celebrity to help people stay healthy, warm and happy. Instead, you can use these tips to show your community what it means to be a nurse during this time without breaking the bank.
We offer Online ACLS, PALS and BLS Certification and Renewal
10 Ways Nurses Can Give Back to Community
1. Volunteer to Work a Testing or Vaccination Clinic.
Thousands of people avoid flu shots and life-saving vaccines due to costs. Meanwhile, STDs and other health problems can make the holiday joy seem insufferable. Volunteer to work at a vaccination, general health or STD-screening clinic. Also, bring the idea to host a vaccination clinic to your supervisors.
2. Create a Presentation on Staying Healthy During the Winter for Your Region.
Contact your local health department regarding statistics of at-risk populations with health problems, and create a PowerPoint Presentation on how many people are homeless or ill in your area. In fact, consider sharing it with the hashtags, #warm or #survivethenight.
3. Hand Out Personal Health and Hygiene Items.
The feeling of washing is great, but some people may not be able to afford the luxury of shampoo or soap. Consider handing out trial size bottles of soap, shampoo, toothpaste, toothbrushes and lotion to needy communities. In fact, some manufacturers, such Proctor & Gamble, may offer free items by mail. Of course, those that are homeless will be counting on you to receive and distribute the items.
4. Sign a Pledge to Give Some of Your Time to Help Others Outside of Work.
This is a simple way to spread awareness. Create a pledge to work against stigmas and poverty during this time of year, and sign it. You may also make copies of blank pledge forms, and encourage participants at different holiday events to take the pledge as well.
5. Organize a Vigil to Remember Those Who Lost Their Lives Due to the Cold and Health Problems.
Millions die from cancer, suicide, cardiovascular diseases and chronic illnesses annually. Hold a vigil to remember them. It does not have to be religious, but some religious organizations may be holding vigils already. Check around your community, and if none have been planned yet, organize one.
6. Create and Put a Badge of Compassion on Your Social Media Pages.
You can make a simple Badge of Compassion with images on Google or pictures from your community. The key to avoiding copyright issues is using Search features to filter pictures that are labeled for reuse. It does not have to be complicated; it only needs to convey a message of caring and hope for those less fortunate.
7. Share Information Through Social Media.
Instead of devoting one day in December to giving to others, create a social media campaign that lasts throughout the month of statistics health problems, homelessness, unplanned pregnancy, pneumonia and flu rates and ways to stay warm. The Centers for Disease Control and Prevention (CDC) lists statistics for health problems you could highlight too.
8. Host a Screening of "A Christmas Carol."
"A Christmas Carol" is one of the most iconic holidays movies around, but those who are homeless or ill may not have the resources to watch it. Its message of hope and change can be powerful to those who do not know where their next meal is coming from. Host a simple screening of it in your area, and if a venue is unavailable, check with your local school about borrowing their gymnasium for the screening.
9. Host a Toy & Food Drive.
Millions of children will go without toys this Christmas, and even more will go without the luxuries of a Christmas dinner. Host a toy and food drive to collect items for your local Toys for Tots chapter and food bank. Also, consider stuffing stockings for children, or you could even volunteer to work in community center kitchens to prepare Christmas dinner for the less fortunate.
10. Volunteer to Help People Enroll in the Affordable Care Act.
The Affordable Care Act (ACA) will help hundreds of thousands of people get health coverage for doctor's visits, medications and preventative care. Consider training to become a healthcare marketplace navigator, which is available online, and help someone sign up for coverage under the ACA. If you do not have time to complete training before winter sets in, make it a priority for next year before open enrollment begins.
You Can Make a Difference!
As a nurse, people look to you for help during times of illness, and illness always comes more often during the colder months. This year, take a stand against the harshness of winter, and be the person who does not shun the homeless, ill and less fortunate. By simply showing you care, you could Save a Life!