Can a Nurse Practitioner really do that?
Can a Nurse Practitioner really do that?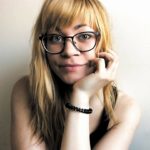 by

Greta Kviklyte
Life Saver, AMC
Co-authored by Kim Murray, RN, M.S.
posted on Sep 16, 2016, at 5:14 pm
CAN A NURSE PRACTITIONER (NP) PERFORM SURGERIES? What about deliver babies?
A NP can have several different responsibilities depending on where he or she practices, speciality, and other work environments. The role of an NP has evolved over the years since the creation of the career in 1965 and continues to grow as an industry. People typically enjoy their experience with a NP, so the career remains high in demand.
We offer Online CPR and BLS Certification
Because a career as a NP is fresh and constantly shifting, there seems to be a lingering grey area of confusion on what exactly a NP can and cannot do within the scope of practice. We're here to help!
Practice independently
Currently, 18 states in the U.S allow NPs to practice independently without restriction. Many of the northwestern and western states are included in full practice. In other states, NPs are categorized as able to work under reduced practice or restrictive practice, according to AANP.
Perform some surgeries
An NP's allowance to perform surgery depends mostly on the state in which he or she practices in. They can perform minor surgeries, such as skin lesion biopsies, wart removal and suturing. They cannot, however, perform more invasive surgeries.
If an individual is interested in surgery, but does not wish to become an medical doctor (MD), he or she may consider a specialization area in advanced practice nursing known as a surgical nurse practitioner, where he or she will take care of patients before, during and after operations.
Deliver babies
NPs can deliver babies, but this typically is not the case unless the patient chooses to see a midwife instead of an Obstetric (OB). In the ER, however, NPs are trained for labor and delivery.
Write prescriptions
If licensed by the state in which they practice in, NPs can write prescriptions, such as antibiotics, without a DEA number. They are not licensed, however, to write prescriptions for controlled substances.
In some states, a NP must have a formal and regulated relationship with a physician in order to write any prescriptions, but most states this is not required.
Conduct physical examinations
Because many NPs work with MDs, they typically handle routine physical exam cases independently.
Specialize
Many NPs choose to specialize in a specific area of advanced nursing, in which he or she will require specific certifications and education requirements for expertise in the specialization area chosen. Some of these specializations include: women's health NP, adult gerontology NP, pediatric NP, neonatal NP, family NP, psychiatric NP, acute care NP and emergency NP.
There are some areas where programs aren't available for advanced practice nurses, however, such as radiology.
Diagnose, treat illness and order tests
Currently, 21 states and the District of Columbia have approved the status of "full practice" for NPs, which means independently assess, diagnose, treat, order and interpret tests independently. In other states where NPs have "reduced practice", they are allowed to diagnose and treat patients, but require the approval of an MD to prescribe medication.
In all other states, NPs cannot diagnose, treat illness or order tests without the supervision of an MD.
Sign death certificates
About 20 percent of all death certificates are signed by coroners or medical providers, including NPs, according to the National Association of Medical Examiners. A NP cannot, however, sign death certificates in all 50 states. Currently only 27 states, and counting, permit NPs to sign death certificates.
It's always nice to feel needed, and NPs are certainly in demand right now! A career path as a NP is highly-rewarding with endless opportunity to make a difference in the healthcare industry. Nurse practitioners are the "partners of health" according to the American Academy of Nurse Practitioners. What's stopping you?
Other resources you'll like: