DIY Free First Aid Kit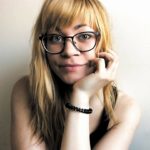 by

Greta Kviklyte
Life Saver, AMC
Co-authored by Kim Murray, RN, M.S.
posted on Mar 31, 2015, at 9:48 pm
FROM BEE STINGS TO BURNS, keeping a first aid kit in your home and car is fundamental to you and your family's health. A well-stocked first aid kit can be an essential tool, as it contains items you may need in emergency situations. A good understanding of first aid is fundamental for anyone; not only medical professionals, but also babysitters, teachers, mechanics, really everyone!
We offer Online ACLS, PALS and BLS Certification and Renewal
Make Your Own DIY First Aid Kit
You can purchase pre-made first aid kits from various sources, but making your own first aid kit can be simple. While there are specialized first aid kits, here are general recommendations from the American Red Cross. You can place these items in a plastic container or tote bag, and store the kit in an easy accessible location that you will remember.
Bandages and dressings
– For cuts and other similar accidents, an assortment of bandages and large compress dressings are necessary for cuts, wounds and other similar injuries
1 Blanket
– Blankets can be used to keep warm, but can also be used to elevate extremities, make slings and splints, or even a litter to move an injured victim
Roller bandages, triangular bandages, and sterile gauze
– Keep a variety of sizes
Cloth tape
• Aspirin, antibiotic ointment packets, and hydrocortisone ointment packets
– Keep 5 antibiotic ointment packets and about 2 hydrocortisone ointment packets
A breathing barrier
• Instant cold compress
• 1 pair of scissors
• Tweezers
• Oral thermometer
• Non-latex gloves
There are several other useful and functional items you could additionally keep in your first aid kit, including sunscreen, matches, medications, and eyewashes depending on individual needs.
After you assemble your kit, it's imperative to do some research on how to properly utilize the items in order to effectively act in an emergency situation. Consider taking a free first aid class to help you be ready to use your first aid kit.
Emergencies can happen to anyone and at any time. Often, simple first aid practices might not be enough in a specific situation. CPR saves lives during cardiac emergencies, and is a fundamental component of being prepared. CPR classes can be taken online comprehensive for free, which will combine CPR, AED and First Aid to better prepare your for unexpected emergencies within your career or daily life. After passing a simple online exam, you'll be CPR, AED and First Aid certified.
If you do not feel the need to take a class or become certified, the American Heart Association recommends
Hands-Only CPR in the case of a cardiac emergency, which is a practice that only uses chest compressions (about 100 per minute) until paramedics arrive. This differs from traditional CPR, which includes rescue breathing as well.
Making a free DIY first aid kit can help you keep minor injuries from turning into major emergencies.
We want to know: Are you CPR, AED and First Aid certified?