Eric Dishman: Health Care Should Be a Team Sport
Eric Dishman: Health Care Should Be a Team Sport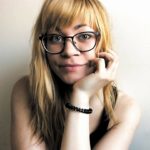 by

Greta Kviklyte
Life Saver, AMC
Co-authored by Kim Murray, RN, M.S.
posted on Aug 4, 2013, at 9:53 pm
Twenty-four years ago, Eric Dishman suffered a series of fainting spells. After multiple rounds of testing, it was determined that his kidneys were not functioning properly. Doctors told him that he had two rare kidney diseases that would most likely tear up his kidneys and eventually kill him, along with the cancerous-like cells in his immune system. Eric started treatment right away but he was not an eligible candidate for a kidneys transplant. They thought he only had 2 to 3 more years to live.
That was twenty-four years ago, and Eric, who is still very much alive, decided to put his experience and expertise as a medical tech specialist to use by suggesting a bold idea for reinventing health care.
We offer Online ACLS, PALS and BLS Certification and Renewal
His suggestions stem from the idea that health care should be a team sport and that patients should be the center for a treatment team.
Eric focuses on three topics:
1. Care Anywhere
2. Care Network
3. Care Customization