How to Find Nursing School Scholarships
How to Find Nursing School Scholarships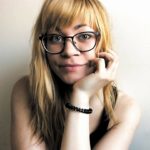 by

Greta Kviklyte
Life Saver, AMC
Co-authored by Kim Murray, RN, M.S.
posted on Apr 21, 2017, at 4:21 pm
SINCE THE EARLY PART OF 2000, the demand for nurses and nursing professionals have increased tremendously. Thousands of hospitals and healthcare facilities are reaching out to compassionate, loving individuals with a heart of caring. However, the shortage of nursing is only one problem facing potential nursing candidates. The cost of education, especially medical programs are forever increasing, and the continual demand for nurses is on the rise, due to the rapid increase of nurses who are nearing retirement age. According to one source www.bestcolleges.com, about 1/3 of the nurses today are over the age of 50.
We offer Online ACLS, PALS and BLS Certification and Renewal
Scholarships provide a meaningful and affordable solution for those seeking to enter into the medical or nursing field. As of now, dozens of websites provide accurate information regardless scholarship assistance, making it easy for individuals to afford a nursing career. Students who are serious about their nursing career can take advantage of one or more scholarships while pursuing an entry level or an advanced level degree. The best way to find dozens of nursing school scholarships is to do a complete and thorough search on the web using the keywords "How to find Nursing Scholarships."
Below are 17 websites that offer scholarships and their criteria for obtaining them.
This program helps students pay for their tuition, by providing them with access to low-interest loans, work-study assistance, and grants. To apply for this assistance students must complete the Free Application for Federal Student Aid form also known as the FAFSA. Students should be aware of the cut- off dates for submitting their application. Be note that the FAFSA must be completed on time each year, as long as financial assistance is needed.
The Association of Perioperative Registered Nurses provides academic scholarships to individuals who are considering returning to school and pursuing a nursing career. This applies to students who are also continuing their career. The AORN connects or partnership with several professional organizations and students can join the membership association and obtain access to more scholarships and information. Students membership allow students the opportunity to take advantage of how- to- instructions, case studies, and videos. The application deadline for applying for the scholarship is June 15, 2017.
This is one of many scholarships that provide financial assistance to nursing students with a major in nephrology or the treatment of people with kidney disease. ANNA, a non- profit organization was established in 1969 and have approximately 10,000 registered nurses across the U.S. It is recommended that students join the ANNA network, so they can maintain access to a variety of grants, awards, and scholarships. This association offer funding to support higher education and a member can apply directly for their own scholarships and grants. The deadline to apply for current scholarships and grants is October 15, 2017, and specific research grants #310, 313 and 317 is November 2017.
The scholarship provides financial assistance to students who have completed at most one year of undergraduate study in any health- related program, including nursing. Applicant must have at most one year of college or training remaining to qualify for this scholarship. The Makers of TYLENOL have provided over $8 million dollars over a course of 23 years to dedicated students, who are committed to caring for others. Award amounts vary and the deadline to apply for this scholarship is June 30.
The NADONA/LTC scholarship is also known as the National Association of Directors of Nursing Administration in Long Term Care- Stephanie Carroll Memorial Scholarship. This scholarship is available to nursing students enrolled in an accredited program, and who will commit to two- years of long- term or geriatrics care, upon graduation. This scholarship was established in the memory of a long-time employee Stephanie Carroll, and it will be awarded to nursing students who meet the eligibility requirements. However, students must agree to the publication of their personal information, including a photograph. Scholarship awards are paid directly to the educational institution, and the deadline for submitting an application is no later than June 30, 2017.
This particular scholarship allows military nursing students to pursue a bachelor's degree and more advanced training with less student debt. The added benefit of this scholarship is the financial assistance, which students can receive if they commit to serve a year in the Army Reserve, for each 6- months of service. Students on active duty are also eligible to sign up for the scholarship and receive up to $9,000 per academic year, and up to $1,000 per academic year to help by for books. This scholarship falls under the Active Nurse Corps Program as well. The monthly stipend averages more the $2,000, and as of now there is no deadline for submitting an application.
Kaiser scholarships are based on equal opportunities for everyone. These scholarships are primarily for students living in Southwest Washington and Oregon. Students in these states can qualify for college scholarships ranging from $2,000 and up to $10,000 dollars. One scholarship is given to one senior grade student in each of the 133 public high schools, located in the Northwest region of Kaiser Permanente. This service area spans from the Northern region of Longview, and from Washington to Eugene and Oregon.  The scholarship is intended to assist disadvantaged and economically and socially distressed students who wish to enter the healthcare industry. Students must meet the eligibility requirements. Application deadline for submitting an application for Kaiser is in the mid part of January. Students can complete their application online.
Students enrolled in an accredited nursing program full- time and seeking RN or LPN certification is eligible for this scholarship. Students must have a grade point average of 2.5 and in high school or undergraduates who meet the academic criteria. Part-time students are accepted if they are not residents of Delaware. However, they will be awarded prorated financial assistance. Registered nurses with five or more years of service in the state of Delaware are eligible for the scholarship, if they are enrolled in the BSN, Bachelor of Science Nursing program either part or full- time. The deadline to submit an application for this scholarship is June 1, 2017.
African American students go wish to continue their education in the nursing field, with a good academic standing at the time of application is eligible to receive the NBNA scholarship. Students must have at least one full year of schooling left, be a member of the NBNA and the local chapter, and in the process of pursuing a diploma, AD, LVN, LPN or BSN. The criteria for students are based on community service contribution, scholastic achievement, and financial need. Applicants must be black, enrolled in a nursing program or have plans to enroll, either full or part- time in a two or four- year college, university or school. The award amount of this scholarship is $2,000, and the deadline to submit an application is April 15.
This Minority Fellowship Program scholarship is in direct response to the high demand for substance abuse and mental health nurses. The scholarship is one of the several grants issued through the MFP, and is intended to increase the diversity of nurses in various areas of nursing, including psychologists, psychiatrists, marriage and family therapists and research and advocacy. This scholarship is intended to increase and provide financial support to the number of nurses with PhDs, from ethnic minority groups that are widely underrepresented. The traditional deadline for the Minority Fellowship Program has and extended date of April 30, 2017.
The A.T. Anderson Memorial Scholarship Program gets its' funding from several sources, including AISES fundraisers, government grants, private donations, corporations, and other memorials. The scholarship amounts vary for undergraduates and graduate students. Undergraduate students receive $1000 for the academic year, while graduates receive $2,000. Students with an interest in nursing, medical sciences, and other subject matters are eligible to apply for this scholarship. The deadline to submit an application for financial assistance through this program is May 2.
This scholarship provides financial assistance to nursing graduates from diverse backgrounds. Students must agree to teach in a nursing school upon graduation, and students must be full- time.  Preference is given to students enrolled in doctoral programs. Students are selected by a review committee, and winners will attend the AACN Faculty Development Conference, while will be held in November of 2017. Winners will meet with an appointed mentor. The winners will receive an $18,000 scholarship, which will be disbursed in the fall of 2017. The deadline to submit an application is May 1, 2017. Funding decisions will be made available by or before August 18, 2017.
The Judith C. Kelleher Memorial Scholarship is open to all nurses pursuing a nurse practitioner career. Applicants must maintain a 3.0 GPA and must have a 12-month membership with an ENA or Emergency Nurses Association. Interested students must be attending a CCNE, NLN, or CCNE school. The scholarship intends to assist students seeing a higher level of nursing education. The award amount per scholarship is $5,000 and the submission deadline for the scholarship is April 28, 2017. Please note: applications will only be accepted online, through the electronic portal system.
This academic scholarship is available to nursing students with a 3.0 GPA, and working toward earning a higher level of education, specifically a master's degree. Students must be a member of an Emergency Nursing Association to be eligible for the scholarship and must be attending an accredited school. This foundation receives funding from donations, individuals, chapters, organizations, and industries. Applications are accepted via online through the electronic portal. The deadline to submit the application is April 28, 2017.
The Graduate Nursing Student Academy recognize nursing students for their academic and leadership abilities. To be considered for this scholarship, all nursing students must meet the GNSA Scholarship criteria, which includes having a 3.5 GPA, write an 500- word essay about leadership, peer monitoring or innovation, provide at least one professional or academic reference, be enrolled in a AACN graduate school of nursing, and be a permanent resident or citizen of the United States of America. CastleBranch- GNSA- Scholarships are divided into four parts, so students can receive two $2,500 scholarships per semester. The application deadlines to submit the applications are September 30th and December 30th.
The Nursing Economics$ Foundation is an integral part of the Anthony J. Jannetti Foundation. The foundation award up to four $5,000 scholarships to registered nurses pursuing a master's or doctoral nursing degree. The emphasis must be on management, administration, leadership or education, and the student must be a citizen of the United States of America. This scholarship is awarded to first-time applicants and not previous applicants who have already received a Nursing Economic$ scholarship. Students can and are encouraged to seek other scholarships and grants. The deadline to submit an application for this scholarship is May 1, 2017.
This scholarship is intended for nursing students in attendance at the Northern University School of Nursing or the Rhode Island School of Nursing. Students must maintain a 2.5 GPA and must be working at the graduate level or pursuing a nursing degree. However, preference is given to students who make a commitment to stay in Rhode Island upon their graduation. The scholarship is set at $2,000 and it is renewable. The deadline to submit an application for the scholarship is April 22nd.
Want to find more scholarship opportunities, checkout the complete nursing school scholarship guide here!