How to Become a Trauma Nurse and Why You Should
How to Become a Trauma Nurse and Why You Should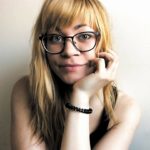 by

Greta Kviklyte
Life Saver, AMC
Co-authored by Kim Murray, RN, M.S.
posted on Sep 15, 2021, at 4:44 am
A trauma nurse works in emergency wards and elsewhere, handling serious medical situations, some of which may be life and death. You're trained to handle various minor and more severe trauma-related medical issues alongside doctors and other medical personnel.
You may provide care for a patient who experiences trauma from serious events like:
Accident
Gunshot
Domestic violence
Worksite mishap
Suicide attempt
We offer Online ACLS Certification and Renewal
According to the Centers for Disease Control and Prevention (CDC.gov), 35 million such patients come into the emergency room yearly. 43.5% of these trauma patients are seen within 15 minutes, and 12.5% will be admitted for ongoing treatment.
Trauma nurses help emergency departments and trauma units meet this demand.
What Does a Trauma Nurse Do?
Because of their injuries, these patients may experience strokes, heart attacks, internal bleeding, severe burns, and other conditions. Your training helps you identify and respond to these within your nursing capacity.
Trauma Nursing Care
To care for trauma patients, you'll need advanced medical training like Basic Life Support BLS Certification and Advanced Cardiac Life Support ACLS Certification. These types of life-saving education help you work effectively with a medical team during emergencies to stabilize the patient and save their life.
Even after becoming a trauma nurse, you'll be responsible for keeping your medical education current with continuing medical education credit (CME).
For example, with ACLS certification, as ACLS algorithms change, you and the other medical professionals on your team will all stay on the same page because you're all up-to-date with ACLS training.
Studies show adherence to ACLS protocols improves patient outcomes.
Patient Education
You're also uniquely qualified to provide the appropriate level of medical education to trauma patients and their families. You may need to explain more complex medical information in a way the non-medical person can understand.
You may teach family members how to cleanse, change bandages, and provide first aid for their loved one once they go home.
Compassionate Care
Trauma isn't just about the physical damage. You also provide support and comfort for patients and their families while they're dealing with what is undoubtedly a very emotional situation.
Such work requires intelligence, adaptability, compassion, and dedication. Do you have what it takes? Read on to learn more about this rewarding nursing specialty.
What is the Career Outlook for Trauma Nurses?
The Bureau of Labor Statistics (BLS.gov) says nursing employment is expected to grow by 9 percent by 2030. Currently, there are shortages of new nurses, especially among the Baby Boomers, many of whom have recently entered retirement.
The Baby Boomers are currently the second-largest living generation, next to Millennials.
As they move into retirement, we're not only losing nurses due to retirement. We also have many people getting to the age where many people start to experience health decline or are at increased risk of serious injury while out there living the good life as an active senior.
In the midst of the anticipated nursing shortage, we've now experienced a pandemic, furthering the necessity for specialized nurses, including trauma nurses.
It's critical that we have nurses to nurse individuals back to health.
What's the Difference Between a Trauma Nurse and an Emergency Nurse?
If you're an ER nurse, you'll undoubtedly manage trauma patients. They go into the emergency department, where you triage them for the appropriate level of care.
Alternatively, a trauma nurse works in a department reserved for trauma patients. These patients may have come in through the ER. But now, they need ongoing trauma care.
This is what a trauma nurse working with a trauma team provides.
A trauma nurse may also work in the critical care unit of the emergency department. You may work with trauma patients as they come in, while other ER nurses work with patients experiencing non-traumatic illnesses.
Trauma nurses and emergency nurses are often drawn to the hustle and high-pressure environment of the ER and trauma unit, as it can be very stimulating and rewarding for a person who can manage stress effectively.
How Do I Become a Trauma Nurse?
Trauma nursing is a rapidly developing area of healthcare. It continues a trend toward specialization.
At one time, we just had nurses who were expected to do everything. Now, we have cardiac nurses, trauma nurses, pediatric nurses, and more who have a broad education but are also specifically trained to work in a certain unit.
But there are even niches within trauma nursing, like burn unit trauma nurses or the trauma nurses who work along with a trauma surgeon during a life-and-death surgery to repair an injury.
You don't have to specialize as a nurse. But specialization may make more money because you have very in-demand and specialized skills.
When you're hired in a trauma unit, leadership knows that you're already trained and can fit right in with little additional training. That's valuable to employers.
Steps to Becoming a Trauma Nurse
Step 1: Complete an Entry Level Nursing Program. You can become a trauma nurse after completing a two-year, three-year, or four-year program that results in either a nursing diploma or degree. Both are accepted.
Usually, you'll get a degree as a registered nurse (RN) or Master of Science in Nursing (MSN).
Step 2: Take and Pass Your RN Exam. This is through NCLEX (National Council Licensure Examination – NCSBN.org) if you're in the US or Canada. You must have an unrestricted RN license before you can apply to become a trauma nurse.
Step 3: Start Doing a Nursing Rotation. Try out different types of nursing environments to see which one speaks to you. You might rotate through pediatrics, cardiac, ER, etc., before settling on this career path.
Step 4: Work in a Trauma Unit. Once you've decided trauma nursing is for you, stay in a trauma unit working as a nurse. You will need two years at Trauma Nursing with around 1000 hours each year.
This may include working in a trauma unit, critical care unit, life flights, trauma surgical rehabilitation, or emergency, even though you're not technically a trauma nurse yet.
Any of these will give you a good taste of what it's like to be a trauma nurse. Here, you'll support the trauma nurses and begin learning and doing what they do.
Step 5: Take Trauma-Related Classes. Step 5 runs concurrently with step 4. You'll need to complete 30 hours of coursework. That's roughly two years going part-time.
Step 6: Become a Certified Trauma Nurse. Apply for your certificate to be officially recognized as a trauma nurse. For example, you may become a Trauma Certified Registered Nurse (TCRN) certified by BCEN.org
Step 7: Take on More Responsibilities. As a Certified Trauma Nurse, you can continue to work in this capacity. But your role may expand. As you pick up greater responsibility, you will likely all see your pay go up. Certified trauma nurses may become:
Public educators about trauma and injury prevention
A nursing trainer within a hospital or unit
A nursing manager
A quality assurance auditor
An advocate for better training, funding, performance standards, etc. in Trauma Units
An advisor for a private company
Step 8: Keep your training up-to-date. As a trauma nurse, you'll continually learn on the job. Technology, medicine, and the best practices built around them change. But you're also required to get a certain number of continuing medical education credits (CME) during each license renewal period.
These help you stay current on industry-approved standards and procedures. Fortunately, this part is easy.
For example, you can get and update Advanced Cardiac Life Support ACLS Certification and Basic Life Support BLS Certification online to fulfill part of the CME requirement.
Step 9: Get an Advanced Certification. If you want to further advance your career at this point, there are many ways to do it. Becoming a trauma nurse practitioner is one way.
In addition to becoming certified in trauma nursing, you could become certified as a nurse practitioner and become a certified trauma nurse practitioner.
As a trauma nurse practitioner, you would take on a greater role in diagnosing, prescribing, and developing treatment plans. These are normally beyond the scope of practice in nursing. But not if you're a nurse practitioner. If, as a trauma nurse, you want more responsibilities like these, NP could be a good career path.
Tips for a Successful Career
Here are some tips that can help you become the best trauma nurse you can be.
1. Find a Trauma Nurse Career Mentor
A mentor can provide thoughtful guidance in an often emotionally charged trauma environment. They can guide you on how to choose a professional career.
A good mentor knows the ups and downs of trauma nursing and can share their experience. Mentors are often the only people that will give you honest feedback about your performances before you develop bad professional habits that might fly under the radar of your manager.
To start, seek out a professional who has been a trauma nurse for a while and has achieved many things you want to achieve in your career.
2. Be Active in Trauma and Emergency Nursing Associations
Many employers will recommend this. But even if they don't, take the initiative. You'll learn so much and make connections.
Some groups to consider include:
The Society of Critical Care Medicine (SCCM.org)
Emergency Nurses Association (ENA.org)
American Association of Critical-Care Nurses (AACN.org)
3. Continue Your Professional Nursing Education
The only way to meet the continuously changing need for trauma care is through continuous learning.
Take advantage of a range of educational options as they become available to you through your employer.
As a trauma nurse, you may find that a varied work schedule makes it hard to attend scheduled classes, so look for flexible online options like online Advanced Cardiac Life Support ACLS certification and Basic Life Support BLS certification courses.
Stay up-to-date with ACLS algorithms to perform at your best for your patients.
4. Be Assertive and Never Be Afraid to Speak Up
You'll be in some tense situations, and emotions may run high. Some people manage stress better than others. People who don't manage stress well sometimes turn to bully behavior to get what they want.
Bullying is never okay. And often, people who tend to bully will do so until they realize you're not going to take it.
Set clear boundaries, especially with trauma surgeons and your nurse superiors. Clearly and professionally communicate how they can effectively communicate with you to get things done.
If you're ever in a situation with an aggressive patient or family member where you feel unsafe, remove yourself from that situation and get support.
5. Get Training in Leadership and Management Skills
Being a trauma nurse is a great pathway to leadership and management because you're showing you can take the heat. You're not afraid of uncertainty.
You can manage your stress levels and perform your duties professionally.
So, even if you're just starting and leadership is way down the road for you, start working on skills now.
By learning these skills now, you can practice and perfect them long before you're up for promotion.
6. Learn How to Communicate with Trauma Surgeons
Doctors often have their ways of communicating. Nurses need to pay attention to their communication style and try to adapt to it.
Don't be afraid to speak up if you identify an issue. Nurses spend more time with patients. You're often in a better position to spot something that's not right that the doctor could miss. But it's important to know how to communicate this observation professionally for the patient's sake.
7. Keep It All in Perspective
Trauma nursing is fast-paced and rewarding for someone who can manage stress effectively. Find ways to maintain your work-life balance, so you can come to work, love what you do, and then leave it at work, so you can enjoy your life.
How have you become a trauma nurse? Share with us on social media.