Why Should You Take Certified Nursing Assistant Classes?
Why Should You Take Certified Nursing Assistant Classes?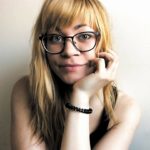 by

Greta Kviklyte
Life Saver, AMC
Co-authored by Kim Murray, RN, M.S.
posted on Jun 16, 2016, at 9:43 pm
IF YOU HAVE CONSIDERED A HEALTHCARE CAREER, but aren't sure where to start or what you wish to pursue, why not do some research on becoming a certified nursing assistant (CNA)?
CNAs have extremely varied jobs; they help patients and the healthcare team with tasks such as getting around, bathing, eating, and monitoring important vital signs. With additional training, some CNAs may assist with administering medications. All CNAs will document important notes, including patient symptoms or complaints.
We offer Online ACLS, PALS and BLS Certification and Renewal
According to the Bureau of Labor Statistics, becoming a CNA can earn you an annual salary of about $25, 100. Becoming a CNA typically requires a high school diploma or GED and additional specialized training as a nursing assistant. Certified nursing assistant courses can be taken online or in a school. Many who pursue a career as a CNA receive an associate's degree and then take an exam to receive their certification.
Five benefits of taking CNA classes
1. Relatively short training periods
The federal government requires that new CNAs receive 75 hours of training, which is why CNA training programs typically last about six weeks. After you receive your training, you are able to begin your exciting new career helping patients.
2. They offer flexible schedules and working environments
A job as a CNA is not a nine to five job. CNAs are often needed all day and all night, which means you can work flexible hours that can be adjusted to meet your needs. For instance, some CNAs are in school while they work, and are able to do so because of the flexible hours.
3. A prerequisite into further nursing education
While not all nursing programs require that you become a CNA, many see working as a CNA to be valuable experience and factor in admission decisions, especially if the pool of prospective students is large and competitive. The work experience within the healthcare field that you practice as a CNA is sure to better prepare you for the work required in other healthcare careers, such as nursing.
4. A great employment outlook
The "Baby Boomers" are aging, and the number of individuals that need the kind of care delivered by CNAs is increasing. Because of this, CNAs are in higher demand than ever all over the country. Wherever you live, CNAs are likely to have many employment options.
5. The career is rewarding in several ways
CNAs must have a genuine passion for caring for individuals. When you provide care to patients you have developed relationships, you will feel the satisfaction that comes from helping others.
Taking classes to become a certified nursing assistant could lead you to the job you are looking for. There are a variety of advantages to becoming a CNA that you may not have even realized.
Have you considered a career as a CNA? Comment below!