Ten Must-Have Apps for Nurses
Ten Must-Have Apps for Nurses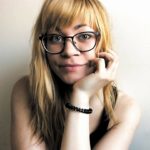 by

Greta Kviklyte
Life Saver, AMC
posted on Jun 9, 2017, at 1:49 pm
KNOWLEDGE IS AN ESSENTIAL SKILL SET NURSES NEED TO FULFILL THE EVER CHALLENGING ROLE OF PATIENT CARE. The days of manual note taking, and pencil pushing are consistently being replaced with thousands of diverse apps, nurses can use in every area of their career. Today's nursing apps are designed to help today's nurses become more efficient and effective in school and on the job. Every second of every minute, millions of lives are being saved because someone had access to the information they needed, right at their fingertips.
We offer Online ACLS, PALS and BLS Certification and Renewal
Nurses have the awesome task of caring for the sick day in and day out. Sometimes the job gets overwhelming, when information is not readily available. To make retrieving medical information easier, we recommend that all nurses, regardless of their area of expertise, download at least 10 of the most popular apps used in today's nursing industry.
These apps are designed to make a stressful job, less stressful, and more fulfilling. Place these apps in a folder on the home screen or set up in a special place on your phone. When you need to look up a weight calculation, or check on the next time shots are due, you only need to check your app for the answer. Why make working more complicated than it has to be.
Listed below are 10 great apps nursing students and experienced nurses need to help make their job flow easily throughout the day.
The most important part of nursing is saving lives, and making great life- saving decisions. As a healthcare professional, you don't want to waste valuable time looking for medical certifications, licenses and other important documentation. With CertAlert all of your important papers are conveniently located in one place, so you can retrieve them when you need them. The CertAlert app offers quick, one touch, easy access to all of your healthcare certification and recertification needs, while helping you to keep track of upcoming exams and expiration dates. CertAlert includes everything you need to be efficient at your job, and it is available on IOS and Android.
Having information about drug reactions to various prescription drugs and an extensive directory of providers can save valuable time. It is the perfect study tool to help nursing students score high on their exams, and implement proper treatment especially during intern. The app offers the same benefits as a small reference medical library. With Clinical Care Assistant, you will always stay on top of important medical alerts. Upgrade is available for a reasonable fee to include disease and diagnostic access. App available for use with IOS and Android operating systems.
What should I do in the case of a heart attack or possible stroke? Which procedure do I use, and how much time do I have to react? These are life- saving questions you need to know the answer to in the event of an emergency. When you are responsible for the people in your care, families are looking to you to make the right decision. MediCode gives you access to all of the American Heart Association's algorithm. You will maintain control of every emergency situation that comes your way, with this simple, easy-to-use app.
Nurses know better than anyone else what it is like to work all day and night without a set schedule. Shift work is difficult enough, but unorganized work schedules are the worse. The Nursegrid app makes it easy for team leaders and nurse managers to simplify the workplace. You can communicate with staff, and implement tools that will help you and your team be productive. Whether you work in a hospital, nursing home or a medical center clinic, your first priority is to your patients. Without the best app to keep you and your team informed, breakdown in communication and scheduling could present a real problem. Best of all, Nursegrid works fine with IOS and Android.
The MediBabble Translator offer a wide range of comprehensive features such as language translation, medical history documentation, medical interpretation and more. By far, this app provides will with the peace of mind you need to work with a diverse population of patients. This app is the right choice for nurses who cater to a diverse group of patients. Not all patients speak the same language. MediBabble allow nurses who speak different languages the opportunity to communicate for French- Haitian Creole, Russian, and Mandarin, German and Cantonese speaking patients. This app is particularly useful during admission, follow- up appointments and medical assessments, and is available on IOS.
The WebMD app allow nursing professionals such as yourself the same great advantage you get from using a laptop or home computer. With the WebMD app stored on your tablet or smartphone, you can easily gain access to the largest medical dictionary and library on the web. Learn how to perform first aid, check on the latest medical updates or fact check drugs and treatments currently available for a particular illness or disease. Most importantly, this app explains the most complicated medical terms to people who are not at all familiar with medical jargon. This popular app is available for free to use on both IOS and Android platforms.
Nursing Essentials
Whether you're a nursing student or a professional looking for a comprehensive resource guide, this is the app for you. A top rated app, Nursing Essentials provides information on CPR, assessing, cardiac, respiratory, neurological, pediatrics, medical emergencies, mental health, and more. It also lists specific information on drugs, infusions, laboratory values and medications, which can serve as a critical reference guide to keep informed on the latest nursing updates. App available for use on IOS and Android.
Having an internet connection is important but not necessary to carry out your duties. If you have a medical emergency and need access to medical information or medical terminology, Micromedex Essential is the right app for you. Learn which medications cause adverse reactions, which medications are compatible with other medicines, and what is the correct dosage for children or adults.  This app provides the most comprehensive solution for on- the- go medication management, and it is available on the App Store and Google Play. It is the best mobile resource for both doctors and nurses, and it works great with both IOS and Android.
The oldest books are often the best. The Black's Medical Dictionary app has been around for more than century. It has a friendly interface, and all the social media features any nurse will be glad to have. Inside this app, you will find over the meaning to more than 5,000 medical terms and lingo. It is available for use on both IOS and Android. This app is a valuable tool to have, whether you are pre- med, an intern or a first year resident, Black's Medical Dictionary is the app to use. If you need a clear understanding of medical terminology and descriptions. It is a best – selling app, and its user friendly, and it is easy to share with friends and colleagues. The Black's Medical Dictionary App is ready for download on selected websites, like Google play or the app store, and it is IOS and Android friendly.
If you work with babies, teens, and adults you can download this easy to use vaccine tool, to help keep you up- to- date.  This app is highly recommended by the Centers for Disease Control and Prevention. Important features include automatic updates, hyperlinked vaccination information, and other resources nurses can share across the platform. This app is available for download on IOS and Android.