What is First Aid: Everything You Need to Know to Get Started
What is First Aid: Everything You Need to Know to Get Started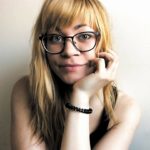 by

Greta Kviklyte
Life Saver, AMC
Co-authored by Kim Murray, RN, M.S.
posted on Nov 18, 2022, at 8:45 am
Medical professionals, in general, need to know what is first aid for emergency purposes in the field. First aid certification is typically the first level of health training for those working in the medical industry. In order to apply for medical school, for example, you would need to know what is first aid and be certified.
Here is where training in first aid now will best prepare you for a career as a nurse, x-ray technician, doctor, or other jobs involving medical care. Start by learning all there is to know about first aid and training for first aid certification.
What is First Aid?
We offer Online CPR and BLS Certification
First aid is the medical attention provided to a victim of an injury. This is a treatment that takes place where the injury happened, or on the scene. First aid is also administered as soon as possible. Therefore, first aid training gives you the skills needed to apply first aid applications.
Examples of first aid applications that you might carry out include:
Doing the Heimlich maneuver on someone choking
Removing a splinter
Cleaning and dressing superficial cuts or scrapes
Dressing the first-degree burn
Draining a blister or pimple
Reducing a black eye from swelling
Stitching a cut with a butterfly stitch
Treating a rash like poison oak
Cleaning dirt or chemicals from someone's eyes
Providing over-the-counter medication
Giving a person electrolytes to treat heat exhaustion
Setting a broken or fractured arm
Cleaning an infected tattoo
In order to provide these types of medical treatments, you need the right training and applicable skills. First aid training and certification in first aid/CPR is the typical pathway to learning to apply first aid.
What is First Aid at the Basic Level?
Basic first aid prepares anyone to have the essential skills needed to save someone who has a minor personal health emergency. If you see someone choking, drowning, burned, or injured in any way, basic first aid prepares you to provide them with some care.
The basic level of first aid is important for relieving a person's discomfort and offering support until they receive the next level of care. With basic first aid training and certification, you can be better prepared to handle many accidents and injuries involving medical skills.
What is First Aid/CPR?
Typically, when you are searching for first aid training, you will see it combined with CPR or cardiopulmonary resuscitation. CPR is important for saving victims of near drownings or heart attacks. Both first aid and CPR can be utilized at the same time to prevent individuals from choking or otherwise losing oxygen.
Minimizing oxygen loss is critical to protecting against long-term brain damage, stroke, and heart-related conditions. Therefore, using CPR with other first aid skills may better support individuals.
What is CPR/AED/First Aid Certification?
Another type of training you often see for first aid is CPR/AED/first aid training. What is AED? AED stands for an automated external defibrillator. This is a highly advanced piece of medical equipment that, when used, will shock a person back to life.
The reason AED training is needed along with first aid training is in case you are treating a heart attack victim or someone who is otherwise unresponsive. With the use of an AED machine, along with CPR and other basic first aid treatments, you may stand a better chance at saving someone who is dying.
Benefits of the Training
The importance of first aid, primarily, is to save lives. By providing medical attention and treatment on the scene immediately after an injury, you may be able to prevent fatalities. In applying first aid, you are also increasing the rate of success when the patient seeks medical care, either by ambulance or with a doctor's appointment.
As a result of the benefits of first aid, many jobs require applicants to be certified in first aid. This ensures workers are ready to provide first aid, if necessary, while on the job site. Examples of occupations that require first aid certification for employment include:
Lifeguards
Swimming instructors
Deep sea divers
Dentists and dental hygienists
Gym staff
Caregiver and hospice nurses
Security officers
Firefighters and emergency medical technicians
Nannies
Athletic coaches
In addition, if you are applying to nurse school or plan to go to medical school, you will be required to maintain first aid certification. First aid training is the baseline of any education in the medical field. As a result, it is advantageous to go ahead and become certified in first aid prior to applying to any post-secondary training program in the medical sector.
Also, when you are trained in first aid, you have first-hand knowledge of life-saving skills. The use of first aid could one day be used to save the life of one of your family members, a neighbor, or someone you see choking at a restaurant.
Getting Advanced
Along with basic first aid, you can work toward advanced first aid. This is the next level in first aid. Advanced first aid offers training that is one step toward becoming a first responder or emergency medical technician (EMT).
Advanced first aid includes CPR and AED training, as well as skills for treating emergencies in high-risk situations. Examples of advanced first aid include shock treatment and advanced resuscitation techniques. You can also work with specialized forms of first aid specific to a certain age, health concern, etc.
This includes several industries that employ millions of people. Here is where workers in oil and gas, construction, and medical industries, for instance, need the training to handle a higher level of care aid in an emergency scenario.
These industries and several others expose workers and visitors to hazards that are not common to environments. As a result, OSHA requires high-risk industries to provide advanced first aid training for first responders who are contracted by companies or clients.
What is First Aid Symbol?
When you look at information about first aid training or certification, including a first aid kit, there will always be a particular symbol. This symbol features a green square-shaped background with a symmetrical or equal-armed white cross.
By the way, the cross is also called a square cross and it is a Greek symbol that predates the Christian cross. Directions to facilities, tools, and first aid services will be indicated by the green and white symbol.
Examples of How to Do First Aid
The Occupational Safety and Health Administration (OSHA) is responsible for reducing personal injury in the workplace and for rules for the healthcare of workers. OSHA ensures that the best practices are in place to protect against injuries and accidents.
OSHA also doles out hefty penalties and steep fines to companies that do not provide first aid treatment and medical care. They also go after businesses that fail to report accidents and injuries resulting in such care.
This includes requiring high-risk companies to have medical professionals on staff and on call for treatment at the worksite. If you work for a company that performs high-risk steel metallurgy, for example, workers are exposed to more hazards than most occupations. As a result, specific services for high-risk hazards are provided onsite and these workers know what is first aid.
Electrical companies, as well as construction and mining operations, also need to have a medical team ready on hand with proper first-aid training. Those working in plumbing, pool installations, or other water-related jobs should also know first aid in case of near drownings.
If you are a manager or owner of a company that needs to meet OSHA requirements for first aid services, consider online first aid certification for life. This allows you to train and certify all applicable medical care providers that work for you.
CPR, AED, and First Aid Certification for Life ensures that your workers are certified indefinitely. Save your company money and meet OSHA requirements for managing first aid-related employee certifications and training.
The Importance of First Aid
First aid is essential to the health and well-being of individuals who are injured in an accident or are otherwise suffering. By providing first aid treatment, you are helping others and maybe even saving lives.
For example, if you put a tourniquet on someone who has a cut, you can stop them from bleeding to death. This will give them more time to reach a nurse or doctor who can close the wound completely.
As the basic level of care, first aid is a type of health care that anyone can learn. The skills needed for first aid can be learned by reading a textbook, watching educational videos, or attending online classes. You can also learn first aid in person in a group setting as a half-day course.
However, first aid is simple enough that you do not have to gain in-person hands-on skills in order to be certified. This differs from more advanced first aid and first responder training and certification, which require clinical hours.
You are able to get certified in first aid as a form of peace of mind–without having to go to technical school or college. Gain peace of mind in knowing how to take care of an emergency situation with basic medical care.
First aid training programs allow anyone from any industry to obtain first aid certification, regardless of their work background. This is important, and a good way to increase your job skills to advance to the next level in your career is by knowing what is first aid.
Who Needs to Know First Aid?
Anyone who works with humans in any capacity should have first aid training. This includes workers in retail, restaurants, amusement parks, and other sectors with facilities open to the general public. Those individuals who are pursuing post-secondary training to work in health care need to have first aid certification.
In addition, some military tracks will require soldiers to become CPR/AED/First Aid certified. Generally, this is in relation to the medical industry. As a rule, anyone working in health care with patients needs to be first aid certified. First aid is vital for the early treatment of injuries and conditions.
If you are a new parent or someone who works with young children, first aid is critical to their care. Babies and toddlers are more challenging when it comes to issues like choking and fevers.
Having applicable knowledge and updated training in first aid will help you gain the confidence to face feeding time head-on. School teachers, as well as camp volunteers, should also be trained in first aid, as they often work with children during meal times.
What is OSHA Rule?
According to OSHA, first aid cases do not have to be documented on the job site. If you are working with patients who are involved in workplace accidents, those incidents treated with first aid do not qualify for reporting. This is important if you are in human resources or work as a nurse or with medical staff for a company.
How to Train in First Aid
When you are ready to learn what is first aid, the goal with training is to become certified. This is how you earn a certificate in first aid, which you can share with schools you are applying to or with future employees in your job application. You also get the skills needed to save lives in case of minor injuries in many common emergencies. Here is how to train in first aid:
Find a reputable training provider.
Decide if you want to train online or in person.
Set aside time to study first aid treatments.
Learn the skills needed to pass a first aid certification course.
Take the exam for first aid certification and pass successfully.
You will also need to recertify first aid certification every year.
Can I Train in First Aid Online?
Yes! Now you can fully train online in first aid and become certified. You are able to print your certificate as soon as you successfully pass the certification exam. The entire process can take hours or up to a day, depending on your time frame. Online certification for first aid can include:
CPR
AED
PALS, which is Pediatric Advanced Life Support
These additional training areas are closely related to first aid treatment. Therefore, you can save time and improve your skills in first aid with these advanced-level first aid classes.
Sign Up for First Aid Certification Classes
Here at Advanced Medical Certification (AMC), we specialize in online training and certification for the healthcare industry. Our training for first aid includes First Aid Certification for Life, as well as advanced first aid training courses. Choose our first aid certification today and begin saving lives and improving your job prospects–all with the skills involved with what is first aid. Share your training experience in the comments section below or in our social media community.