Your 10-Step Guide to Stress Management in Nursing School
Your 10-Step Guide to Stress Management in Nursing School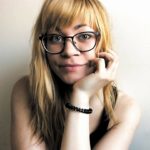 by

Greta Kviklyte
Life Saver, AMC
Co-authored by Kim Murray, RN, M.S.
posted on Apr 7, 2016, at 9:39 pm
YOU DID IT – YOU'RE IN NURSING SCHOOL, OR PERHAPS PREPARING FOR IT NOW. Regardless, you may feel stressed. Unfortunately, this stress cannot be ignored or consequences may result, like poor academic performance. Coming up with a stress management plan is simpler than you may think! Because stress is a broad term, and affects every student nurse differently, we've come up with a 10-step guide to kicking the stress out the dorm room window this semester that you can personalize and make your own.
We offer Online ACLS, PALS and BLS Certification and Renewal
1. Stay Organized
Nursing school comes with a lot of stuff, literally. From papers, graphs, reports and guides, you may find yourself drowning in papers, thoughts, due dates and text books.
Our tips?
Have both a physical desk calendar and electronic calendar on your phone, tablet or computer
Highlight important notes in text book
Buy a three-ring binder and only store that week's papers or files in the binder, store older papers in a larger, separate file
Make a reasonable daily "to do" list
2. Complete Assignments and Readings in a Timely Manner
Have you ever found yourself attempting to complete a case study an hour before it's due? Everyone procrastinates – don't do it! Make it a rule, from the get go, to complete all assignments and readings at least three days after the original class. Not only will this save you from whipping something senseless up just to have something to hand in, but the information you learned in lecture will still be fresh in your mind, causing you to perform better. Designate a work space at home to complete your assignments, keep track of your breaks, and work with a friend or create a study group to complete your assignments in a timely manner.
3. Be Realistic About GPA
You want a 4.0 just like everyone else in nursing school, but most won't get it. Do your best in school to maintain a decent grade point average. Track your GPA and know whether you need to maintain or improve your GPA, and speak with your professors if you feel you need help. If you need to improve it, give yourself a time limit and decide what resources you need. Set a reasonable GPA goal for yourself after speaking with your professors, and try to make it happen without beating yourself up if you can't quite get there. GPA is just a number after all, so don't stress it too much.
4. Set Small Goals
It's easier to set bigger goals, like completing nursing school with flying colors, but it's so important to set smaller weekly and monthly goals as well. These are the attainable ones that will add up to the larger goals. Be specific with your goals, simply "doing better in biology" isn't an attainable goal that you can measure, therefore it won't be reached. If your goal is to do better in biology, set smaller goals that can help you achieve that over time. Visit your professor's office hours, go to a biology study group or study for bio a couple more hours a week.
5. Actually Follow the Syllabus
Print out the syllabus at the start of the semester. Highlight important dates, such as due dates and exam days, that you will want to remember. Write these dates down on your calendars! If your professor has created a calendar that you can follow, try and match their recommendations as you can. They are teaching the course, after all! Also, record all contact details just in case you need them in the future on a separate file. This way, when you're trying to scramble through your files to email your teacher to let them know you won't make it to today's lecture, you have it right there.
6. Choose Health
You've heard it a million times, be healthy. Opting for healthy choices in nursing school is crucial in stress management.
Eat healthier – opt for whole foods, healthy proteins, fiber and fruits and vegetables.
Drink smarter – always drink more water and avoid alcohol when you know it's not smart, nobody can perform well on an exam with a hangover!
Get some sleep – stop pulling all-nighters as they are not effective.
Meditate or reflect – consider practicing yoga, deep breathing or stretching every morning for 10 minutes.
7. Plan Ahead
Know that your family is visiting on a specific weekend? Going away for a holiday soon? Make room on your calendar for these specific dates you know you won't have time to focus on care plans and reading chapters. If crazy Uncle Joe is visiting next weekend, get your homework done before he arrives! Planning ahead means you won't be stressed during Thanksgiving dinner or while hunting for Easter eggs.
8. Get Moving Exercise is a must – you gotta do it.
Make it a priority to schedule 30 minutes of vigorous exercise, three times a week to increase strength and stamina. Simply running on the treadmill, going to a campus yoga class or hitting the pool for laps will do! Exercise stimulates brain cell development, boosts your mood, increases focus and most importantly relieves stress!
9. Assess External Stressors
Don't stress the small stuff… you've heard it before. Unfortunately, this is easier said than done because some stuff, especially in nursing school, is worth the stress sweat. The trick is to avoid as much stress as you can, so that you can focus your energy on the stuff that really matters.
How can you determine where your stress lies? Some common external stressors outside of nursing school include relationship issues, problems with your side job, becoming ill, etc. These external stressors should not be ignored. Instead, you can choose to cope with these issues so that you can focus on nursing school.
According to Lorain County Community College, effective coping strategies (the HOLDUP method) include:
Hardiness-Becoming mentally, physically, and emotionally stronger
Outlook-Changing or developing a different outlook on your external issues
Listening to your body-Paying attention and learning to understand your body's signals
Decreasing stress-Taking action, instead of being ignorant, of stressors
Unburdening yourself-Finding ways to not worry too much, thinking positively, and setting realistic expectations for ourselves
Problem Solving-Discovering how to proactively deal with external stressors

10. Stay Social
In nursing school, it is easy to solely focus your time on your academics. While prioritizing school before all else is crucial to success in nursing school, making time for friends and family is an important element in stress management.
Your classmates are in the same boat as you. What better of an opportunity to make lifelong connections, form better study habits, get inspired and share common interests? In addition, be sure to spend time with your family. If you can, visit home when you feel you can. If this isn't possible, utilize modern technology! You can even teach Grandma how to use Skype!
You CAN do this! Now that you understand the importance of stress management and ways to reduce stress, a reduced stress college experience awaits! Check out this infographic below: