Are ACLS-certified persons allowed to push medications in cardiac arrest emergencies?
Are ACLS-certified persons, without a prescribing license, allowed to push medications in cardiac arrest emergencies?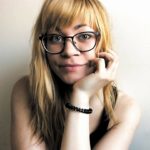 by

Greta Kviklyte
Life Saver, AMC
Co-authored by Kim Murray, RN, M.S.
posted on May 26, 2020, at 1:53 am
MEDICAL INTERVENTION isn't as simple as it may seem, especially with legalities that have to be considered. A recent Reddit thread has prompted us to think more into the legal side of when and where individual health care professionals can practice their scope of knowledge.
"Is there a doctor onboard?" A classic fear associated with air travel: medical emergencies. Although they aren't as common as many assume, medical emergencies occur on about 50 U.S. flights every day. Most of these are minor, but some can be life-threatening, such as heart attacks or respiratory issues.
We offer Online ACLS Certification and Renewal
This statistic may seem a bit alarming, but planes are some of the most equipped places to experience cardiac arrest, as laws and regulations have required a surplus of medical equipment, kits, and properly certified staff. The friendly flight attendants and pilots can do much more than serve you pretzels and water, they could easily save your life, as they are all CPR, AED & First Aid certified. Resources for emergencies, especially cardiac emergencies, vary based on location. Still all U.S. aircrafts weighing over 7,500 pounds or more are required to be serviced by at least one flight attendant to carry a defibrillator and an enhanced emergency medical kit.
Source: Aerospace Medical Association
If you're not ACLS certified, some of these resources look like gibberish. If you are, these look like a relatively simple, easy to understand list. But what if you are ACLS certified, but don't have a prescribing license, like an MD, NP, or DO, or are not working under the license of someone else, like an EMT? What if you're a medical student with ACLS certification, but not working yet?
Legally, you're not allowed to administer prescriptions to anyone without a prescribing license. Therefore, if someone goes in cardiac arrest on an airplane and there is no doctor on board, can you do anything?
According to the Aviation Medical Assistance Act of 1998, it is the flight crew's responsibility to determine if a medical student is qualified to intervene with ACLS pharmacology. The act states: "An individual shall not be liable for damages in any action brought in a Federal or State court arising out of the acts or omissions of the individual in providing or attempting to provide assistance in the case of an in-flight medical emergency unless the individual, while rendering such assistance, is guilty of gross negligence or willful misconduct." (source: FAA Advisory Circular)
The FAA also states that to determine the eligibility and validity of passengers who claim to be medical specialists, they should carry verification of licensure, certification, prescription pad with valid DEA number or business card to help with identification.
So, medical students can't legally administer ACLS drugs. Still it's worth noting that this hasn't exactly been an issue historically, as flight attendants are fully trained to deliver BLS interventions, which are most likely the extent of treatment necessary. In addition to the available help of staff, there is most likely going to be a physician on the flight who can assist where needed. Frank Barr, the director of in-flight training and standards for Frontier Airlines, stated that 40-60% of flights have on-board medical professionals willing to help in a cardiac emergency, reported in an article from the American College of Emergency Physicians.
If you're a medical student who experiences a cardiac emergency anywhere where there are ACLS protocols available, try and find a physician who you can help. One-rescuer is always less effective than two-rescuer. As a medical student, you will most likely not be the most qualified person on board who can help, but you can facilitate help and provide expertise in other needed areas, such as with CPR, AED, BLS, and first aid response.
If someone goes into cardiac arrest on an airplane and there are no doctor on board, can you do anything? Leave your thoughts below.