ACLS and PALS Online During Covid
ACLS and PALS Online During Covid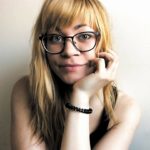 by

Greta Kviklyte
Life Saver, AMC
Co-authored by Kim Murray, RN, M.S.
posted on Jun 23, 2020, at 10:00 am
COVID has swept through our lives, from social events to shopping to feeling safe enough to go outside. In the U.S. alone, we saw over two million confirmed cases during the spring months and over 117 thousand deaths, according to CDC.gov.
We offer Online ACLS Certification and Renewal
As a healthcare professional, you've likely seen firsthand how well your community is managing the spread. And some states are struggling right now. You may be there on the frontlines for battle after battle to preserve life and quality of life while also protecting yourself and loved ones.
Why Get Your ACLS and PALS Online During the Pandemic
Even if we were not currently facing a pandemic, there are many reasons to get ACLS and PALS Online.
It's convenient. All you need is the Internet and any compatible device.
We're Joint Commission-certified, so you know you're taking industry-approved, top-quality courses.
Courses count toward CME credits for licensure and other job requirements 98% of the time.
The courses are self-paced. We know you're incredibly busy right now. You can do this in your spare time.
This is one place you can avoid people. Everything is online, including testing for your certificate.
Getting certified or recertified ACLS and PALS Online is affordable. You can even get group rates and lifetime recertifications to reduce your relicensure cost year after year significantly.
It's practical knowledge you can use. After completing these or other online healthcare courses, you'll be better prepared to deliver care or support more effectively during a code, even if you're not a professional who typically saves lives.
You'll have added confidence to navigate the ongoing pandemic challenges.
You may feel less stressed on the job because you feel more prepared.
Getting ACLS and PALS Online may also open doors for advancement, higher payer, or a new job.
If you're a healthcare worker in elective procedures and other areas that are seeing reduced patient workload, you might also find you have extra time and are wondering how to make the best use of it. This could be it.
Next, let's take a look at why ACLS and PALS are critical training to have right now.
Why PALS Certifications?
When you think of a cardiac arrest, you might picture an older adult with health issues. But children may require resuscitation too. According to the American Heart Association, 5000, children will experience cardiac arrest each year.
A swimming accident, trauma, or childhood illness could leave them fighting for their life. And while the severity of COVID has been less in children, we have seen children, even seemingly healthy ones, have severe reactions to the disease.
Staying Up-to-Date
The tools and techniques you learn in a PALS online course can save a child's life and improve the long-term outcome. And even if you've taken Pediatric Advanced Life Support before, know that technologies, pharmaceuticals, and best practices change faster with pediatric care. That's one reason for recertification.
At one time, PALS algorithms were updated every five years in line with ACLS updates. But when it comes to children, new research is continually revealing better ways to treat little bodies. And science is showing that implementing changes sooner can impact children's healthcare outcomes. So ECC.Guidelines.Heart.Org now updates these guidelines continually. And when they do, we also update our online medical training courses, so you'll find the source of truth in our classes.
Some of the most recent PALS updates include:
Early, Rapid IV of Isotonic fluids for septic shock.
Removal of Atropine as a Brachycardia preventative
Risks of high-dose Epinephrine and when benefits outweigh the risks
These are just a few of the many recent changes you'll learn about when you get PALS online.
PALS Megacodes Improve Outcomes
Even if you are not required to have PALS, taking it can make a significant difference in the outcome of an event with a child. These include preventing brain damage, learning disability, lost speech, and hardship that the child and family may experience for a lifetime, even if the child does survive.
Children's bodies are not just miniature versions of an adult. They work differently. And even trained healthcare professionals can miss signs that a child needs CPR because adult measures do not apply.
For example, electronic vital sign monitors that are not set correctly based on a child's age can provide staff with false readings and a misunderstanding of a child's stability. On these devices, a child may have a rhythm over 60 but actually have no pulse. Human intervention is required when our technologies fail us. PALS trains humans on what to look for to know that everything's not alright.
Sadly, this is just one type of misunderstanding of child physiology that may explain why only 35-40% of children who experience an event in a hospital survive, according to AHAJournals.Org. Those aren't odds we think we should have to accept.
Research has shown that PALS Megacodes can improve outcomes. When you take PALS online, you get an opportunity to walk through these simulations to experience these differences in a safe setting before you potentially need to perform resuscitation on a child during COVID or after.
Why ACLS?
ACLS Online is one of the fastest ways to expand your healthcare experience quickly. Each video in the course is designed to provide the most significant amount of training in the least amount of time, without sacrificing quality or leaving you with holes in your understanding. After completing a course, you know exactly what to do within your license. And you'll even walk through case studies and scenarios that test your knowledge, skills, and retention of what you're learning.
According to the American Journal of Critical Care (AJCC), facilities make medication errors in emergencies between one and 50 percent. The difference between those ones and fifties almost always comes down to the level of training, particularly mock codes (cardiac event practice scenarios), which AJCC found to Improve nursing response time by 12 percent and time to first compressions by 52 percent, among other improvements.
AJCC also noted the role that confidence plays in these situations. When people are confident, they can stay calmer, act faster, and are less likely to make a mistake, which could end in lost life and a lawsuit.
ACLS represents a level of excellence for professionals and facilities.
Careers Where ACLS Spells Success
When it comes to ACLS, there are many ways that this advanced training can increase your success on the job. What careers need ACLS?
Nurses
Nurses are required to have ACLS to work in critical care. And as our population ages in the U.S., we will have an even greater need for nurses across nursing professions from surgery to nursing facilities. It's best if these nurses have advanced emergency training.
Demand for nurses is growing at a rate of 12% over the next 10 years, according to BLS.gov. The need is even more significant when you consider the number of nurses retiring each year, adding to the void.
EMTs
EMTs from basic to paramedic benefit from getting ACLS and PALS Online. You'll be better equipped to manage cardiac emergencies and have the confidence you need to stay calm in the most stressful situations. While it's true that all EMTs will not have it within their scope of practice to administer medications, ACLS certainly gives you the skills you need to provide a game-winning assist when it matters.
Medical Assistants
Medical Assistants have long played a critical role in many medical offices. And with the nursing shortage anticipated to continue over the next 10 years, it's crucial that Medical Assistants have advanced training to understand protocols during a resuscitation event and support medical staff in an emergency and understand protocols. Medical assistants are already required to have Basic Life Support (BLS) and CPR for their licenses. Adding ACLS, especially during COVID, when many medical facilities are overwhelmed, shows initiative and ambition that can pay off.
EKG Tech and Other Ancillary Tech
EKG Techs, in particular, play a vital role because emergency EKG administration and interpretation are part of ACLS. Other techs from radiology to pharmacy would benefit from advanced training, depending on their level of work with patients.
Your Questions About Online Medical Training Online
If this is the first time you've considered getting ACLS and PALS Online, you likely have a lot of questions specifically about the "Online" part. You may be wondering if you can get the same quality training online that you can in a lab course. So our team here at AMC prepared some of the common questions they get from those considering taking healthcare certifications online. Here's how they answer.
Can I Get Certified/Recertified 100% Online?
Absolutely. Thanks to modern technology, we can provide you with everything you need online. That includes practical training through case studies and scenarios as well as testing.
No PPE required for these courses. So you can save that $5 P95 for somewhere you'll actually need it.
What Are Courses Like?
You'll complete modules on various components of ACLS or PALS through comprehensive videos, audiobooks, and written study guides, all included in the package. Put your skills into action by completing our online ACLS Megacodes and PALS Megacodes, which simulate real-life emergencies in an online setting. You'll get to make decisions and save a virtual life by applying what you've learned in training.
When you're ready, you'll take the test to get certified. We understand how busy medical professionals are and how much they get interrupted. So there is no time limit. If you need to leave the test, it will save your progress.
Is Online Training Recognized Everywhere?
That's a smart question. We have around a 98% acceptance rate nationally. Not bad, right? Most organizations and employers now recognize the power of technology to educate and simulate real-world code scenarios.
You may still run into some situations where getting ACLS and PALS online isn't accepted. But these are few and far between. We guarantee acceptance or your money back. But you get to keep everything you learned, in the off-chance that that happens.
Do Online Courses Count Toward CME Credits?
Yes, with those rare exceptions discussed above, ACLS and PALS Online are good for AMA Category 1 continuing medical education credits. Our CPR, AED & First Aid Certification, and Bloodborne Pathogens online certifications earn AMA Category 2 credits.
Are These Online Courses Up-to-Date?
You may be wondering, will you be watching videos shot in the 90s that haven't been updated in years? We can put your mind at ease. We're Joint Commission-certified for our quality standards. We have an extensive process to consistently review and keep our course materials current with the latest algorithms. Check the new PALS and ACLS algorithms that cover the suggested cardiac arrest algorithms for suspected or confirmed COVID-19 patients.
cover the suggested cardiac arrest algorithms for suspected or confirmed COVID-19 patients.
How Long Is an Online Certification Good for?
Your provider card is valid for two years. You can recert through us at any time, even if your certification has lapsed. You get your card digitally. So you can print it immediately.
Get Your ACLS and PALS Online During COVID
Getting your PALS, BLS, or ACLS certification online is easy. Simply sign up for ACLS Certification or Recertification or PALS Certification or Recertification. We also offer a PALS and ACLS bundle to save you money while keeping you current on advanced healthcare code practices. Get started today.