Becoming a Doctor Later in Life: What You Need to Know
Becoming a Doctor Later in Life: What You Need to Know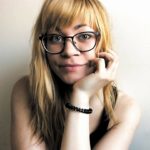 by

Greta Kviklyte
Life Saver, AMC
Co-authored by Kim Murray, RN, M.S.
posted on Jun 30, 2021, at 9:40 am
Can you go to medical school after 30? What about 40? 50? Although you may feel discouraged and hesitant to pursue a medical degree later in life, the truth is that you can become a doctor at any age. If you are thinking of becoming a doctor later in life, this article will help you understand the benefits and drawbacks, as well as provide the information you need to make your dream a reality. It will also offer some tips to help you make the process as simple and easy as possible.
When Do Most People Go to Medical School?
We offer Online ACLS, PALS and BLS Certification and Renewal
The typical age for an incoming medical student has historically been 22. This is the age at which most potential medical students have been able to graduate high school and complete a bachelor's degree, before enrolling in medical school the next fall. However, as times have changed, the age of medical students has changed also.
Each year, the Association of American Medical Colleges conducts an annual Matriculating Student Questionnaire that explores different demographics. According to the most recent edition of this document, as many as 68 percent of medical students entering programs today are at least 23 years old. Certain programs that are geared toward older students have an even higher average age of entry, with some schools reporting an average age of 27 for their incoming students.
Benefits of Becoming a Doctor Later in Life
Even if it isn't the most common path to a career in medicine, becoming a doctor later in life comes with several benefits that will give you an advantage over younger medical students and physicians.
1. You have had time to make sure it's the right path for you.
At the age of 22, jumping straight into medical school is often a decision made hastily. At that age, the brain isn't even fully developed, making it difficult to be sure whether you are making the right choice. If you take more time to decide, however, you can feel more certain that a career as a medical doctor is the right one for you. Depending on how long you wait, you may even have a chance to try out some other fields you were considering before ultimately deciding that medicine is your true passion.
2. You are older and more mature.
It can be hard to have the kind of focus and dedication you need to succeed in medical school in your early twenties. However, becoming a doctor later in life allows you to enter the field with more maturity, which raises your chances of being successful in medical school.
3. You may already have a family.
A lot of people who plan to become doctors will deliberately wait until after they have graduated, completed residency or reached other goals before getting married or having children. However, there is no rule that says you have to live your life in this order. In fact, some students may even find that having a family gives them more motivation to succeed in medical school, especially if the student's partner is supportive.
4. You can be more prepared financially.
It is no secret that attending medical school can be costly. If you want to minimize the amount of student loans you need to take out, spending some time working before you enter medical school may be the best option. This can allow you to pay off other debts, put away some money and get yourself into a better overall financial position by the time you begin your program.
5. You have gained experiences that may help you succeed.
All of the experiences you have before beginning your med school program can be an asset to you as you pursue your degree. Even experiences you had outside the field of medicine or even outside science can be beneficial. Whether you worked as a bank teller or a car mechanic before you began medical school, you can apply the things you have learned as you pursue your degree.
Of course, there are some drawbacks to becoming a doctor later in life as well. For example, if you wait to enter medical school, you will be beginning your career at an older age than most people. This means it may take you longer to retire. You may also deal with insecurities related to being an older student, especially if the age gap between you and your peers is significant. In addition, if you have been out of college for a long time, you may find that you struggle on the admissions test. However, most of these obstacles can be overcome if you are serious about a career as a physician.
What if I Don't Have a Science Degree?
In the past, most medical students began their programs with a bachelor's degree that focused on science, such as microbiology, biology or chemistry. While students with backgrounds in these subjects are still appreciated and welcomed by most medical schools, the number of medical students who earned their degrees in other fields continues to grow. In fact, according to the Association of American Medical Colleges' Matriculating Student Questionnaire, as many as nine percent of incoming medical students have a background in social sciences, as opposed to the traditional fields associated with a career in medicine.
How to Enter Medical School as an Older Student
If you have decided that a career in medicine is right for you, the next step is to get enrolled in a medical school program. When you are coming straight from your undergraduate program, applying for medical school is often easier because you have resources available at your undergraduate institution that are specifically designed to help you with this process. As an older student, however, you will be largely on your own. Below are some tips to help older students maximize their chances of getting into medical school successfully.
1. Know the requirements.
Perhaps the most important piece of advice for older prospective medical students is to understand your institution's admission requirements before you begin the application process. The exact requirements you will need to meet in order to be admitted to medical school will vary. However, some of the most common requirements for prospective medical students include completion of a bachelor's degree, a minimum undergraduate GPA, past transcripts, a certain number of references, a personal statement and MCAT scores.
As you research different programs, be sure to make note of all the requirements. If there are programs with requirements you may not be able to meet, focus your attention on other programs.
2. Look for an institution that caters to older students.
The majority of medical schools will accept students of all ages. However, some institutions cater their programs specifically to non-traditional students, including applicants who are older than the average incoming student. You will typically be able to identify these institutions by looking at their advertisements or looking for pages on their website that provide information especially for non-traditional medical students.
3. Use up-to-date MCAT scores.
If you took the MCAT more than two years ago, you will probably need updated scores. Most medical schools require you to have MCAT scores that are no more than two years old. Even if the medical school to which you are applying does not have this requirement, it is still better to have up-to-date scores. It is always a good idea to spend some time preparing for the MCAT before you take it, especially If it has been a while since you graduated from college, or if you did not study the sciences in detail. If you don't want to study on your own, or if you are unhappy with your initial scores, consider enrolling in a program designed specifically to prepare you for this exam.
4. Adjust your resume.
If you have been in the workforce for a while, you probably already have a resume on hand. However, as you prepare to apply for medical school, you should update this resume to reflect your new aspirations. Be sure to include all of your work and life experiences. Even if your experience doesn't seem to be directly related to medicine, it may still be viewed as an asset by the people reviewing your application.
5. Use current personal references.
Do not use outdated letters of recommendation, as this may have a negative impact on your application. Instead, make sure the letters of recommendation you use are no less than one year old.
6. Tailor your personal statement to your application.
Many medical school applicants are tempted to recycle older personal statements in order to avoid writing a new one. However, in order to give yourself the best chance of being accepted to medical school as an older student, you should write a new personal statement. This statement gives you the opportunity to address your age and your career choices so that the people reviewing your application are able to understand why you are entering medical school at an older age. You will also be able to use your personal statement to make your motivations for entering the medical field clear, regardless of your age.
7. Make sure your family supports you.
If you are entering medical school with a family, it is important to make sure they understand your motivations and the requirements of your program. You will have the best results if you begin this process with a supportive family.
Showing an Interest in Medicine
In many cases, people who are planning to enter medical school at an older age have spent most of their adult life working in fields that aren't related to medicine. If you did not study the sciences as an undergrad, this may make it harder for you to get a spot in a medical program. Fortunately, there are steps you can take to demonstrate your interest in the medical field, as well as your aptitude for healthcare as you work toward becoming a doctor later in life.
One way to improve your application is to take some relevant courses online or at your local college. Showing evidence of your aptitude in these courses may improve your chances of being admitted to medical school. You may also be able to improve your application by obtaining a relevant certification, such as an Advanced Cardiac Life Support or Basic Life Support Certification. These certifications are usually required for healthcare professionals anyway. Obtaining the certification before you apply to medical school will not only get you ahead of the game on this requirement, but it will also demonstrate your dedication to the field of healthcare.
Becoming a Doctor Later in Life: The Bottom Line
Becoming a doctor later in life isn't the right choice for everyone. However, for many people, this career path is well within reach. If you are serious about a career as a doctor, you can begin the process of obtaining your medical doctorate at any age. Although you may face obstacles and challenges that do not impede students at a younger age, you will also be entering the program with more maturity and life experience, as well as a stronger focus on your goals. You can begin the process of becoming a doctor later in life from the comfort of your own home by researching the institutions that offer MD programs. You can also get answers to many of your questions by reaching out to an admissions officer for personalized assistance.
What is your experience of becoming a doctor later in life? Share your story with us.