10 Reasons Getting Your BLS Certification Online Is The Way To Go
10 Reasons Getting Your BLS Certification Online Is The Way To Go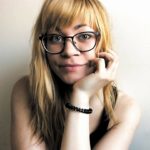 by

Greta Kviklyte
Life Saver, AMC
Co-authored by Kim Murray, RN, M.S.
posted on Feb 11, 2019, at 6:14 pm
Health care professionals lead busy lives, and the chaos of the work environment carries over into personal time. In fact, up to 35 percent of nurses report the amount of overtime worked has increased within the past year, notes ModernHealthcare.com. Working extra hours can cause problems with team collaboration and meeting obligations outside of the work.
One of these obligations includes completing continuing education units (CEUs), such as Basic Life Support (BLS) and Cardiopulmonary Resuscitation (CPR).
We offer Online CPR and BLS Certification
Fortunately, health care professionals can take advantage of a BLS Certification online course to renew their credentials without the hassle and stress of finding an in-person class. In fact, consider these top 10 reasons why completing an online life-saving skills course is superior to traditional learning environments.
1. Completing BLS Certification Online Offers Flexibility for Busy Health Care Professionals
The biggest reason people choose to complete an online BLS course revolves around time management. Health care professionals may lack the time to complete CEU courses while at work. Depending on employer preferences, CEUs may need to be completed outside of the work environment as well. With more health care professionals working overtime to compensate for expanded access to health care and the nursing shortage, if applicable, finding time to attend an in-person class is difficult at best. However, completing a BLS Certification online course immediately increases the flexibility to meet the needs of the individual.
2. Online Courses Include On-Demand, Interactive Resources
Online courses have the advantage of combining technology with education, and interactive, on-demand learning resources, such as instructor-led videos, tutorials and interactive media, help students commit information to memory. Industry experts expect more online courses to continue development of interactive multimedia to encourage student enrollment and improve learning, says Jordan Friedman via U.S. News.
3. Users Can Complete Coursework From Anywhere With Internet Connectivity
Completing an online course is about more than simply finding time to work on courses at home. Course students and participants using an online platform could work on studies from any location with Internet access, provided the right technical requirements are met. Some courses may require a full laptop-based browser, but others may function with smartphone operating systems. This added level of flexibility in terms of location is another reason demand for online courses is expanding.
4. Less Company Overhead Translates Into More Affordable Courses
Health care professionals must renew their credentials at set intervals; completing CEU courses may be necessary for such renewal. This is true for both CPR and BLS Certifications as well. In other words, maintaining existing credentials adds to the cost of licensure and employment.
Completing an online course effectively lowers the cost of maintaining such credentials. According to Derek Newton of Forbes, online courses are rapidly growing in popularity due to their benefits, including lower tuition. Although a BLS Certification online course is shorter than a traditional, semester-long course, online CEU providers can still offer courses at lower rates due to this decreased level of overhead. In addition, online course payment models may differ from traditional, in-person CEU courses. General savings for online courses may range from 3 to 50 percent.
For example, students may have paid $50 or more to complete a single BLS course, and the cost recurs upon expiration. Meanwhile, an online course may charge a single fee, allowing users to retake the course and renew certifications without additional charges.
5. Students Review Course Materials at Their Own Pace
Another crucial benefit of completing an online skills course goes back to the ability to review course materials at the student's preferences. In a traditional classroom setting, students only have a single opportunity to review course materials and ask questions. However, completing a class online allows students to review course modules and revisit problem areas on-demand. Instead of waiting until the next course or class schedule to ask questions, students can get the answers they need today, which can make a difference when performing life-saving measures in health care.
6. Online Education Can Provide a Source of Social Interaction
Online courses can also provide a source of social interaction. Since health care workers with busy schedules may be less likely to spend time with coworkers outside of work, an opportunity to bounce scenarios and ideas off other students in a faceless environment can go a long way for managing stress. Not all classes offer a forum or area to connect with other online students, so it is up to each professional to determine if interaction with other course participants is a priority over completing the course. The same concept applies in reverse, allowing students that wish to avoid unnecessary interaction to complete a course without disruption from other participants.
7. Mobile-Optimized Courses Make Working Across Devices Easier
In the digital age, it is possible to complete coursework across multiple devices, including smartphones, tablets, PCs and terminal-based systems at third-party locations. Today's online courses are optimized for mobile experiences, so users can move throughout the course without unnecessary eyestrain and trouble navigating the system. As a result, students are more likely to complete a course faster and recommend it to coworkers, friends and family members. In other words, it is in the best interest of the course provider to make materials and the course itself as accessible and easy-to-use as possible.
8. Online Courses Have the Most Relevant, Updated Information in Curricula
Unlike traditional courses, online courses may contain updated standards and information that was published within recent weeks, if not days. The nature of an online class allows for fast updating of information, so students know they are learning the latest best practices and standards to improve quality of care. Obviously, in-person education focuses on providing the latest information too, but in-person classes may rely on outdated textbooks and pre-existing workbooks for teaching students.
9. Users Can Retrieve Digital Certification Records When Necessary
Online course participants may choose a digital means of completing coursework to prevent issues from arising if the course completion certificate "vanishes." Everyone has been in the awkward position of retaking a course earlier than necessary due to losing proof of completion. Digital courses effectively eliminate this concern by giving students access to a digital record of their work. Depending on the course provider, obtaining a new certificate may be as simple as logging in and printing out a copy.
10. BLS Certification Online Courses Adhere to the Same Accreditation Standards as Traditional Courses
The last benefit contributing to an online course's superiority over traditional, in-person classes is simple, but it is the most important. Online courses must adhere to the same standards and accreditation of in-person classes for compliance purposes. In addition, it is easier than ever to validate a provider's accreditation by looking for American Heart Association accreditation on the course's website. Therefore, an online course is just as effective as an in-person class for teaching students skills necessary to succeed in the health care field.
Tips to Make Online Your Online BLS Course Successful
Simply enrolling in an online course can also be a period of uncertainty. Taking an online course requires discipline. It is up to the student to complete the course requirements, study and pass the final examination. Fortunately, students that follow a few simple tips can enhance their chances of success in online courses.
1. Confirm the Technical Requirements for the Course and Its Materials
As explained by USNews.com, checking the technical requirements for an online course must be the first step to completing a course successfully. This problem may be more prevalent for students using older computers or mobile devices that lack upgrades for newer operating systems. Also, students that plan on using multiple devices to complete coursework should ensure all devices meet the technical requirements.
2. Take Advantage of Multimedia for Study Aids
Online courses will include different media for enhancing studies. Take advantage of all available media to commit information to memory, including videos, quizzes and interactive tutorials. In addition, students may consider reviewing social media and third-party resources for more information about course contents. Even a simple YouTube search will reveal hundreds, if not thousands, of videos that can help you understand and learn the proper techniques in providing life-saving health care.
3. Avoid Working on Course Materials During Busy Parts of the Day
The flexibility of online courses means students can complete coursework at any time, but that does not mean they should during periods of high-stress. For instance, students should avoid coursework while at work or when tending to other responsibilities. Moreover, focusing on the course alone will help students remember details, which will save lives in the health care environment.
4. Take Notes With the App of Your Preference
Another way to succeed in online courses is to use an app-based tool to take additional notes. Even though online courses may include printouts for review, taking notes on a mobile device or app adds to interaction in the course. Therefore, students can spend less time studying and more time completing the coursework.
Different apps exist as well, and some allow users to take notes directly onto printouts of existing materials, highlight text and more. For example, OneNote can import Word or PDF files into the application, and users can edit text or images appropriately. OneNote also allows for the syncing of notes across multiple devices via the Google Play Store for Android devices and iTunes for iOS devices.
5. Take Online Pretests and Course Review Quizzes to Check Your Knowledge
Although pretests are usually used to help people recognize when their skills are slipping, they can be an added resource when taking an online course.
For instance, students can take the pretest prior to completing coursework. Upon completion of individual modules, review the test results to see where and understand why your responses were correct or incorrect.
Students may also opt to retake the pretest as a practice test prior to the final exam to test their knowledge as well. The same is true for taking available quizzes and practice tests throughout the course.
6. Organize Your Notes at the End of Course Modules
Going back to the idea of taking notes in addition to reading course materials, it is important to continuously organize notes. Even the best app-based notes will become disorganized with time. Students repeating coursework to renew certifications may even consider updating or reorganizing notes as well. The simplest way to manage notes is to create an outline that mirrors the course objectives upon starting the course. Students should also review note organization upon completion of modules and prior to taking the final examination.
7. Consider Making Extra Study Aids, Such as Flashcards
The final tip for succeeding in online courses is simple and varies based on personal study preferences. Course participants should take advantage of what works for them to help remember course materials. This may include making extra study aids, including graphics, charts, flashcards and presentations. Obviously, these aids will take time to create, but their value to the individual making them will last for years.
Take Advantage of the Benefits of and Enroll in Your Online CEU Courses Now
Completing a BLS Certification online course is the rational choice for health care professionals that have little time and patience to find and attend an in-person course. Moreover, online courses may cost less and offer other advantages, including lifetime certifications. Students that enroll in online courses should also follow the aforementioned tips to maximize their learning experiences and apply information learned in the health care environment. Ultimately, quality education contributes to better quality of care for those in need.
Do you have any other tips for completing online courses or reasons for choosing an online course over a traditional, in-person course? If so, share them along with this article to social media. Also, remember to enroll in your online skills course today.