8 Ways Nurses Can Stay Healthy During Long Shifts
8 Ways Nurses Can Stay Healthy During Long Shifts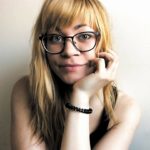 by

Greta Kviklyte
Life Saver, AMC
Co-authored by Kim Murray, RN, M.S.
posted on Sep 11, 2015, at 9:43 pm
NURSES WORKING SHIFTS of ten hours or longer are up to two and a half times more likely to experience burnout, job dissatisfaction and fatigue. (source: nih study)
Traditional eight-hour shifts for hospital nurses are increasing as modern day shifts reach up to twelve-hours. This poses both advantages and disadvantages to the nurses. Longer shifts typically mean less days of the week worked (a 3-day work week does sound pretty nice, right?) resulting in greater flexibility and work-life balance. On the other hand, nurses working these strenuous shifts are potentially more likely to engage in unhealthy behaviors just to get them through the shift.
We offer Online ACLS, PALS and BLS Certification and Renewal
Nurse Safety and Health During Long Shifts
The human body's "biological clock" controls several physiological functions such as metabolic and cardiovascular systems.
According to the Bureau of Labor Statistics, nearly 15 million American work full time on evening, night, rotating, or otherwise "irregular" shifts.
According to the 2010 U.S National Health Interview Data, 19 percent work 48 hours or more weekly, and 7 percent work 60 hours or more weekly (both reported by CDC)
According to The Globe and Mail, studies have shown that those who routinely go against this "biological clock" and natural sleep cycle have higher risks of developing life-threatening conditions such as cancer, diabetes, mental-health disorders and heart disease. These health risks have proven to affect those who work both long, late night shifts and even those who work overnight shifts.

Nurses who work odd hours have a more difficult time eating healthy meals, getting enough sleep and getting adequate exercise.
As a nurse, you spend a massive amount of time at the hospital or healthcare facility. It's important to keep healthy habits both in and out of the "office".
There are several things you can do to stay healthy; we simply cannot list them all! Here are a few of our favorites!

1. Meal prep!
2. Bring your own snacks
3. Cut back on caffeine
3. Eat more throughout your shift
5. Take the stairs and walk more
6. Drink enough fluids
7. Eat at the same time, everyday!
8. Get more sleep!
For further descriptions and examples for nurses working long shifts, we've created the infographic below to help nurses implement better health practices into their career. Check it out to the right. (click to enlarge)
Comment below: How do you stay healthy at work?