How To Be A Better Nurse Thru Online Certificate Programs
How To Be A Better Nurse Thru Online Certificate Programs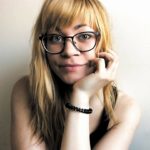 by

Greta Kviklyte
Life Saver, AMC
Co-authored by Kim Murray, RN, M.S.
posted on Aug 22, 2019, at 8:50 pm
Completion of an advanced cardiac life support (ACLS) course online is an excellent way to ensure your skills stay updated and relevant in the healthcare industry. While most exclusively associate ACLS with cardiac arrest, it holds value in treating major cardiovascular events, including stroke and hemorrhagic shock too. In fact, those suffering an out-of-hospital cardiac arrest (OHCA) and receive high-quality care have a higher chance of survival, comparable to that of those that receive immediate ACLS in the hospital, says CPR.Heart.Org. Of course, providing high-quality care both within and outside of the hospital is essential to saving lives; completing an online certificate, such as the program available here, is an easy, effective way to achieve this goal and enhance your skills as a nurse .
We offer Online ACLS, PALS and BLS Certification and Renewal
Are Nurses Required to Complete an ACLS Online Certificate
Not all health facilities require nurses to complete an ACLS course. ACLS is used for patients requiring advanced cardiac care and life support, which is where the acronym derives. For example, completing an ACLS course may be necessary for nurses working in intensive care units (ICUs) and emergency departments, reports Nurse.org.
When this level of advanced care is necessary for pediatric patients, it takes on a new acronym. Pediatric Advanced Life Support (PALS) takes the same life-saving algorithms and applies them to the anatomy and physiology of children.
Regardless of setting, all nurses must also maintain a Basic Life Support (BLS) certification. This is a type of CPR that leverages informed decision-making and basic First Aid skills. In addition, those seeking to complete an ACLS course, whether it is through an online certificate program or in-person training, must possess a BLS Certification first. Most often, health facilities require nurses to obtain these certifications through an organization accredited by the International Liaison Committee on Resuscitation (ILCOR).
Nurses must have the BLS certification at a minimum prior to starting work on a unit, and those working in intensive care units may fall into two categories. Some facilities may allow nurses to take and obtain ACLS or PALS courses within a probationary period, such as three months. However, each facility has discretion over the requirements for employment, so the facility may require employees complete an ACLS course prior to employment.
How ACLS Certification Helps Save Lives
The application of skills used as part of an ACLS response save lives. Although the acronym describes cardiac treatments and health emergencies, it also provides direction on several additional health emergencies, including:
Management of stroke. Although stroke involves the brain, it remains a cardiovascular emergency, and it is important to remember stroke can result from any embolus within the blood vessels. Air bubbles, fatty deposits, dead cells and blood clots may lead to a stroke, and during the summer months, heatstroke also falls under the umbrella of ACLS treatment due to its impact.
Addressing decreased cardiac output or correcting arrhythmias. Depending on the injury or trauma, a person suffering shock may experience decreased cardiac output or unusual heart rhythms, also known as an arrhythmia.
Assessing and treating reversible causes of arrest. The basic premise of ACLS Certification goes back to addressing immediate arrest, encouraging the return of spontaneous circulation (ROSC) and treating the reversible causes of arrest, explains the ILCOR Journal, Circulation.
Administering medications as specified by the ACLS algorithm. Medication treatment for arrhythmia treatment or other causes of arrest is included within the algorithm.
These key factors of the algorithm increase the chances of survival after suffering a trauma or cardiovascular event, and while saving lives remains the biggest benefit of completing a course, additional benefits success.
Benefits of Completing an Online Certificate
Obtaining an online ACLS Certificate stands out as one of the fastest and easiest ways to increase your skill set as a nurse. Completing such courses open the door to new career opportunities, as shown below:
Increased employment opportunities in different work settings. Nurses with appropriate certifications may qualify for employment in higher acuity care settings, and depending on the facility, such employment may offer an increased wage compared to other floors.
Improved confidence in one's skills. Receiving training to respond to traumas and cardiovascular events improves a person's confidence and skills. During an emergency, delays cost lives, so increasing your confidence respond amounts to better treatment outcomes for those in your care.
Faster and improved critical thinking skills. Not all cardiac arrests present as such, and in the hospital setting, a person living with other health conditions could deteriorate into cardiac arrest. Recognizing the signs of cardiac arrest and an immediate activation of the response team requires critical thinking skills, evaluating what happened, what may happen and what needs to happen to ensure survival.
Flexible means of completing CEUs. All nurses must complete continuing education units (CEUs) to maintain licensure. The exact number of CEUs required varies by state, but numerous online resources, such as the National Council of State Boards of Nursing, can help nurses know their renewal requirements.
Requirements for nursing school and adding value to the application, which are also shown here. Nursing students complete clinical rotations to learn and practice their skills in the healthcare environment. Comparable to health facilities, different nursing programs may require students complete basic certifications prior to enrollment, including BLS. Those seeking admission to advanced programs of study, such as the program to become a Nurse Practitioner, may need to complete an ACLS program prior to admission as well.
Focusing solely on the benefits of completing an online certificate compared to a traditional, in-person class creates additional advantages, including:
The ability to work at a person's own pace, completing modules and allowing those with other responsibilities, including school, work and family responsibilities, to stay on top of training requirements and improving their skill set.
Accessing the training center from mobile devices, reducing delays and hassle in completing CEUs for employment or other purposes.
Reviewing recent articles and publications, such as this article on your screen, to understand the value in advanced training and new factors affecting care standards.
Ongoing access to your course history, which helps individuals keep track of their CE use completed, expiry dates and more.
Non-Work Opportunities After Getting Your ACLS
The benefits of completion of online courses are not limited to professional lives. Nurses may not realize the true and extensive benefits associated with getting an online certificate for ACLS, which is available here. Nurses need to understand why completion of an online certificate for ACLS can make a difference in the lives of patients, friends and even total strangers. For instance, consider these ways an ACLS online certificate creates opportunities to save lives outside of the work environment:
Volunteerism to help areas hit by disasters or humanitarian crises.
Community outreach programs that spread awareness.
Learning to recognize the signs of illness, especially heat-related illness.
Improving survival rates for passersby suffering an event.
Hours completed may be applied toward additional degree or programs of study.
You could save the life of a family member or friend.
Working in non-traditional care facilities, including schools, daycare facilities, major corporations' on-site clinics and more.
Simples Steps to Choose an Online Certificate Course Provider
A quick search for online certificate courses for nurses pulls millions of possible options. Unfortunately, the rise of the Internet also created an opportunity for accredited institutions and unreliable organizations to take advantage of those looking for an alternative to a traditional, in-class course. As a result, nurses or prospective nursing students seeking to complete an online certificate course should follow a few steps to choose a reputable provider.
1. Look for an Accredited, Well-Established Provider
The biggest and most important factor in completing an online course is accreditation, such as the accreditation data shown here. While the ILCOR may be the most widely known organization for managing at accreditation, additional organizations exist, including the Accreditation Council for Continuing Medical Education, the American Nurses Credentialing Center, the Postgraduate Institute for Medicine and the Accreditation Council for Pharmacy Education. If you cannot easily locate accreditation information for the provider in question, move on to the next available result.
2. Review Available Courses and Their Costs
After selecting your top providers, review the available courses and their costs. Some providers may offer life-saving courses, such as ACLS, CPR, First Aid and Blood Borne Pathogens. For those in need of additional CEUs, and different provider may be appropriate to consider various training scenarios, such as active shooter training, which has become a key factor in all industries as well. Additionally, review the costs of completing each program. Since the programs are conducted online, it is easy to assume all programs have the same cost. A provider may charge a different fee, and some, such as Advanced Medical Certification, offer a life-long certification for a set price.
For example, students at this specific program paid the fee to complete the course, and when the certification approaches expiration, students log back into the system and retake the course. However, subsequent completion and testing does not incur an additional cost.
3. Consider How Long the Certificate Remains Valid
Depending on employer, certificates may expire much faster than the standard, two-year duration, for those working in critical care facilities, supervisors may require the renewal of such certificates more frequently, and even those with established certificates may need to complete additional in-person training to meet facility requirements. As a result, it is important to consider when certificates expire both by the organization and by employer.
4. Explore Additional Courses That May Be of Interest
Even though students and nurses may access a provider to complete coursework prior to employment or to meet employee stipulations, course providers may offer additional courses, which can increase a person's skills as a nurse. For instance, Blood Borne Pathogens is one such course that helps nurses prevent cross contamination and ensure safety in the workplace.
5. Evaluate Study Guides and Aid Offered by the Company
The provider may also offer study guides, instructor-led videos and practice exams to help students prepare. The list of potential study aids is endless, so thoroughly review the provider's website to find out what else can be of use in completing your courses.
6. Enroll
Although the prior steps help with provider selection, they are useless unless a person actually enrolls. For those uncertain of whether employers will accept accreditation standards from a given provider, ask your supervisor. Chance does favor those that take the initiative to expand their skills and ability to help people.
Take Advantage of the Far-Reaching, Personal and Professional Benefits of an Online Certificate
Nurses gaining an online certificate for ACLS have access to numerous career opportunities, as shown in a past blog post here. With demand among highly skilled care professionals growing, becoming ACLS-Certified amounts to better candidacy for available positions in the healthcare field, which will rise 15% before 2026, says the Bureau of Labor Statistics.
Do you currently have your ACLS online certificate, and if so, how has it impacted your personal and professional lives? Share your experiences along with this article to social media now. Also, remember to enroll in your life-saving, online skills course by signing up via this link.