Careers Where Online ACLS Training Will Be Key To Success
Careers Where Online ACLS Training Will Be Key To Success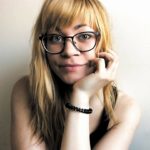 by

Greta Kviklyte
Life Saver, AMC
posted on Feb 1, 2019, at 9:58 am
The health care industry surpassed manufacturers and retailers in 2018 to become the largest employer in the U.S., reports the Atlantic. The shift represents the aging of the country, and more than 25 percent of the workforce will be age 55 and older by 2025. Increased demand on the health care industry will lead to demand for more skilled health care professionals. Emergency Medical Technicians (EMTs), Registered Nurses, Licensed Vocational and Practical Nurses (LVNs and LPNs), Nurse Technicians, EKG Technicians, Nurse Practitioners and other health care professionals will rise in demand at the same time.
We offer Online ACLS Certification and Renewal
The role of maintaining proper credentials will increase as well, including the completion of a life-saving skills course, such as ACLS certification and training.
Entering the health care field will help combat the rising cost of health care in America. Moreover, renewed political interest over access to affordable health care will likely lead to more people seeking care. The storm for increased demand of trained health care professionals is only the beginning. In fact, consider these top careers requiring ACLS certification and how their demand will wax in the coming years.
Nurses Will Need ACLS Training to Work in Critical Care
While nurses, including RNs and LPNs, may work in step-down care settings, such as skilled nursing and medical-surgical hospital units, demand for highly trained staff in critical care will increase. People that have foregone treatment for chronic health conditions will grow older, and the risk of major cardiovascular events will increase. In fact, heart disease remains the leading cause of death in the U.S., costing 635,260 lives annually, notes the Centers for Disease Control and Prevention (CDC).
The situation grows grimmer from there. Underlying cardiovascular disease, such as hypertension, heart attack, cardiac arrest or diseases of the arteries, forces mortality rates higher to 836,546 per year, says Heart.org. Meanwhile, the combined cardiovascular and stroke direct and indirect costs of care exceed $329 billion per year, pushing the nursing industry to its limits and reviving the discussion on the nursing shortage.
Demand for RNs is expected to grow 15 percent by 2026, reports the U.S. Bureau of Labor Statistics. An RN's skill set includes the administration of medications that LPNs may not be able to give in certain states. RNs are in high-demand in critical care settings, such as the medical, cardiac and surgical intensive care units (MICU, CICU and SICU). More than 61 percent of RNs work in hospitals, including critical care units where ACLS certification is required for employment.
LPNs, also known as LVNs in Texas and California, will see growth rates over the next decade of 12 percent. Even though this is less growth than RNs, demand will still grow faster than the average for all occupations. LPNs work under the direction of RNs and doctors. However, some may fulfill charge-nurse duties in routine care facilities, such as a nursing home or outpatient clinic. These step-down facilities still require an on-call RN for emergencies, which could require administering ACLS. Thus, it is important for all nurses to maintain ACLS certification even when not working in a unit or facility requiring such certification.
How to Become a Nurse
Becoming a nurse takes dedication, compassion and attention to detail. RNs usually follow education pathways to obtain a Bachelor of Science degree in nursing (BSN), an associate degree in nursing (ADN) or a diploma-based program. RNs must also sit for a state-approved nursing examination.
An LPN program typically involves a certificate-based program of study, requiring one year of coursework. However, changing educational models, such as combined online and in-person instruction, may lessen or extend the duration of study. Some LPN programs may be available in high schools and through hospitals as well.
BSN programs take approximately four years to complete, and ADN programs may take up to three years. Diploma programs, based in hospitals or medical centers, may vary in duration, but all programs include clinical experience.
The easiest way to locate a program of your preference maintaining appropriate accreditation is by visiting the National Council of State Boards of Nursing (NCSBN).
EMTs Use ACLS for Those Suffering Any Potential Cause of Arrest
Completing an ACLS course might seem like something for in-hospital staff exclusively, but it is essential for EMTs as well. Different classes of EMTs exist, including EMT-Basic, -Intermediate and -Paramedic. While EMT-Bs do not have the scope of practice to administer medications during ACLS, they will provide a vital service in assisting with emergency care.
Cardiac emergencies occur in both in-hospital (IH) and out-of-hospital (OOH) environments, but most occur in everyday life. OOH arrests exceed 350,000 per year, says the American Heart Association (AHA). OOH arrests also have the highest mortality rate, reflecting the delay in receiving care until EMS arrives. Regardless of level, EMTs provide life-saving care to people outside of health care facilities, and with health care struggling to meet an increasing number of patients and demand, the demand for EMTs will rise as well.
As explained by BLS.gov, EMTs will see a growth rate of 15 percent by 2026, and they work in a continuously stressful and evolving environment. They may be called upon during large-scale emergencies and do not necessarily know a person's health histories. This requires an intense level of discipline and self-reliance on skillset and making decisions that will affect survival. As a result, they must understand the ACLS algorithm and treat its reversible causes in accordance with the latest ACLS standards and updates.
How to Become an EMT
EMTs complete a post-secondary educational program, and all states require licensure among EMTs. However, requirements for obtaining licensure vary by state. Students considering becoming an EMT must have a CPR certification and have completed high school, but some high-school programs may exist to allow students to obtain their EMT-B clinical hours prior to graduation. All students must also pass an examination with the National Registry of Emergency Medical Technicians (NREMT).
The course duration varies by program. EMT-B programs may take as little as eight weeks to complete. EMT-I programs tend to last one year, and EMT-P programs may take up to two years, excluding pre-requisite courses. Furthermore, Paramedics may pursue a bachelor's or associate degree for allied health as well.
The simplest way to locate an accredited EMT program is by visiting the Commission on Accreditation of Allied Health Education Programs (CAAHEP). This resource is also a valuable tool for locating LPN programs or any allied health program maintaining state and federal records that are in accordance with applicable laws.
Medical Assistants May Need to Complete ACLS Training
Medical assistants traditionally maintain Cardiovascular Pulmonary Resuscitation (CPR) and Basic Life Support (BLS) certification. Although these positions may not require ACLS training today, the evolving state of health care will likely force a re-evaluation of whether such staff need to complete an advanced care course.
For example, Medical Assistants form a portion of the health care field expanding at rates exceeding nursing—29 percent, notes BLS.gov. They perform administrative and clinical tasks in physicians' offices, hospitals, nursing homes, outpatient surgical centers and other health care facilities. Their job duties include taking patient health histories, obtaining vital signs, assisting with procedures, managing office activities, administering medications, if allowable under existing state laws, preparing laboratory specimens and providing direct care.
These care duties combine skill sets of ancillary and nursing roles into a middle-level position. Depending on the care facility, they may work in units where rates of cardiac arrest or distress are higher. Therefore, facility-specific requirements may exist, mandating Medical Assistants complete an ACLS course. This is comparable to the need for EMT-Bs to complete ACLS even though their skill set does not allow for some of the more intense aspects of ACLS, such as administering medications via an IV.
How to Become a Medical Assistant
Medical Assistants complete a post-secondary educational program to obtain a certificate, but they may also complete training to obtain certification through high-school programs and on-the-job training opportunities. Most states do not have specific education requirements for becoming one, but those that complete accredited courses may receive preferential treatment in finding employment.
Medical Assistants may also complete accredited program courses through vocational schools, technical colleges or universities. These programs typically take one year to complete, but some programs may require up to two years, laying the groundwork for a future degree.
The openness of regulation for this career position can make finding an accredited program difficult. However, the CAAHEP does provide a search tool for accredited Medical Assistant programs. At the same time, prospective students should not necessarily discount other programs, which may comply with other training requirements for employers.
What About Health Care Career Students and Nurse Technicians
Health care students and nurse technicians form another group of health care professionals that will benefit from ACLS training. Depending on the state, such as Oklahoma, the term, Nurse Technician, may be applied to a professional working in a nursing capacity that mirrors the skill set of Medical Assistants and ancillary staff. However, other states, such as Texas, may reserve the title of Nurse Technician for students currently enrolled in an accredited nursing program. This differentiation allows employers to hire current students that may have skills applicable to the field, but such students have not yet passed state-required examination and have a limited scope of practice.
Students in any of these programs may also need to complete an approved ACLS course to satisfy enrollment requirements or obtain health care facility employment while attending class. In some cases, completing an ACLS course may be necessary to mitigate risks for students completing clinical work in acute care facilities.
For instance, nursing students attending clinicals in an ICU may encounter situations requiring ACLS care. Knowing how to respond and assist with licensed staff performing ACLS is essential to quality and continuity of care.
How to Become a Nurse Tech or Health Care Career Student
Differences in state requirements for employment of health care occupation students and Nurse Technicians mean there is not a clear path for employment. Instead, those interested in health care careers should begin by exploring available programs of study through traditional educational institutions, as well as reviewing the programs noted by national organizations, including the CAAHEP and the NCSBN.
EKG Technicians and Other Ancillary Health Care Positions May Require ACLS Certification
There are dozens of ancillary health care positions available where administering ACLS may be necessary. EKG Technicians may be required to complete ACLS training to satisfy facility-specific requirements. However, the scope of practice of EKG Technicians may not allow for ACLS-specific interventions, such as administering medications. The major role of the EKG Technician in ACLS will be interpreting EKG results in real time and coordinating interpretations with other health care professionals administering care.
Surgical Assistants may also be required to maintain ACLS certification. However, individual state requirements for Surgical Assistants vary in a manner similar to Medical Assistants. Other ancillary positions may also have wide variability in whether ACLS is necessary, based on the facility-specific requirements and care settings. For example, Physical Therapy Assistants may not need to complete a course of study or obtain specialized certifications. However, supportive employees in diagnostic imaging facilities, such as Diagnostic Medical Sonographers, also known as Diagnostic Imaging Technicians, may need to complete advanced training courses.
How to Become One
The process for entering the health care field in another occupation depends largely on the exact career path. EKG technicians complete a short period of study, typically lasting eight weeks or less. Meanwhile, most Surgical Assistants and Sonographers must complete formal training, but the training may not necessarily be specific to diagnostic imaging. For instance, it could involve nuclear medicine or biomedical engineering. The variety is endless, so check with potential employers regarding requirements for entering a specific health care career that has not already been listed.
Know Your ACLS Requirements for Your Health Care Career of Choice
Anyone can enroll in an ACLS course, regardless of their current level of education or experience in the health care field. Some career options may require ACLS course completion prior to enrollment, and others may allow enrollment pending course completion. If you are considering a future health care career, it is time to start thinking about completing an advanced, life-saving skills course now.
Do you currently work in another health care position, not listed above, that requires ACLS certification? If so, share your experiences and this article to social media now.