How To Get CPR-Certified With Ease
How To Get CPR-Certified With Ease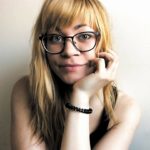 by

Greta Kviklyte
Life Saver, AMC
Co-authored by Kim Murray, RN, M.S.
posted on Oct 16, 2019, at 5:07 pm
Obtaining your CPR Certification and learning how to respond to injuries with first aid are critical steps to increasing survival chances for those in need. According to CPR.Heart.Org, cardiac arrest remains a prevalent problem in the US. In 2016, more than 350,000 people suffered an out of hospital cardiac arrest, and while 46.1% of these people received bystander CPR, only 12% survived. Statistics are only slightly better for those that suffer and in hospital cardiac arrest. Although the nature of an in hospital cardiac arrest means the person receives CPR, the survival rate is still 24.8%. Although mortality does not go away, these statistics indicate rapid response, applying the skills learned in the course available here, when someone suffers cardiac arrest or needs assistance is essential to survival.
We offer Online CPR and BLS Certification
Making the decision to get CPR Certified should not be an added reward or benefit. Instead, everyone should value life equally, choosing to complete a course of study and learning how to help those in severe distress. In addition, changing education options for completing a CPR course make getting your CPR Certification easier than ever, and there are simply not enough reasons why a person should forgo obtaining both it and a First Aid Certification.
Of course, figuring out which course to take, where to sign up and what you need to do can be troublesome, so does that wish to obtain their certification should follow this guide.
Who Needs First Aid and CPR Certification
Why does someone decide to take his CPR? This question varies by individual, profession and preference. Some careers require CPR Certification of staff members, such as the health industry. Since those in health facilities may have a pre-existing condition or other medical element that makes them more likely to suffer a cardiac arrest, all staff members within a facility are usually required to complete training. Meanwhile, other careers are starting to embrace mandatory CPR training.
For example, the Occupational Safety and Health Administration (OSHA) recommends employers with a higher than likely chance of injury, trauma or accident offer and provide CPR and First Aid Certification training to employees. In general, the recommendation is always to have at least one trained staff member on site. However, specific businesses, such as those with a higher risk of trauma or encountering cardiac arrest, may be subject to state laws mandating CPR Certification. Now, OSHA stops short of making it a requirement, so the push to increase the number of CPR trained individuals must begin with everyday citizens and workers across all industries.
CPR training mandates have been enacted for schools, daycare centers and other facilities. Even business settings, which are not routinely involved in emergency situations, have also taken note of the need to understand the value of rapid response in providing life-saving support to those in need in the wake of an increased prevalence of active shooter scenarios. Everyone that is capable and physically able to perform chest compressions, direct another individual through administration of CPR or even contact EMS should get CPR Certified and obtain a first aid and CPR Certification.
Course Options for Those in Need of Certification
There was a time when obtaining a CPR Certification was a difficult process. Someone in need of obtaining such certification would need to find an appropriate training center, contacted instructor, determine when the course will be held, sign up for the course, pay for the course and attend a four-hour session. While this model worked great for years, it had an adverse effect on the schedules of working-class people and seemed less important. However, technology has advanced the way people think about education, and today, students have multiple options for completing a course, including:
In-person instruction, comparable to a traditionally taught CPR class. However, most modern classes will use some form of technology in the classroom to help people understand how to respond, voice their questions and more.
Online courses teach CPR and first aid skills through an entirely virtual environment. This eliminates any need to visit a physical classroom, and even while some states and organizations may require the completion of an in-person session, the pre-eminent CPR authority, the American Heart Association, shows up in multiple results from a Google Search. This supports the use of online CPR Certification programs as an alternative to traditional courses.
Blended courses combine the benefits of online instruction with an in-person training scenario. For example, students may complete bookwork and go through class lessons online, but they may also complete skills practice on manikins during an in-person session.
Key Considerations When Selecting a Course
Before choosing a First Aid and CPR Certification course, prospective students should take a few considerations that will affect the success and enjoyment of the course. These considerations are not always necessary, but they will help students separate legitimate course providers from those with malicious intent. Yes, scams do exist, and each interested person assumes the risk for finding and completing an accredited CPR course. To streamline your search and choose the best-suited course for your needs, take the following considerations into account:
1. Scheduling
Ease in scheduling remains one of the top concerns when selecting a CPR Certification course provider. With traditional courses, participants would need to take time out of their personal schedules to attend a class. Yet, virtual courses can be completed at the convenience of the participant, avoiding conflicts within a person's schedule and with less physical strain than an in-person course.
2. Completion in One Sitting
Comparable to the benefits of scheduling, and online CPR course is not stringent on completion in one setting. For example, a traditional course may require up to four hours in the same room completing coursework. While this method may work for many people, it can be difficult for those with anxiety or other personal challenges to complete. For those with such needs, breaking a class up into digestible bits may improve knowledge retention and lessen the stress of completing a class.
3. Geographic Limitations
Geographic limitations are another issue inherent when choosing a class. Traditional classes will force the issue of distance and location to the forefront of the decision. Meanwhile, online and blended classes can take advantage of technology and the Internet to bring the course to each participant. This is an essential reason why those in remote areas or regions subject to epidemics and disasters may opt to participate in an online class. The same principle applies to completing a First Aid Certification course.
4. Course Resources and Materials
Depending on how a person learns, such as through audio or visual cues, also influences the efficacy of the course. Traditional courses will involve some written work, but as technology has progressed, coursework may also be completed on various devices. In the case of online courses, all skills and reviews can be completed online. This may include the proper application of an AED through multimedia, including videos, interactive tutorials and online quizzes.
5. Facility-Specific Requirements for Completing a Company-Owned and -Operated Course
While major organizations may recognize the authority and validity of online CPR, BLS, AED and first aid training programs, individual facilities still have the ultimate right to set standards and requirements for certification. In other words, participants in an online class may also need to participate in an in-person training program at a given facility. This case may apply primarily to health facilities that implement more frequent or stringent training and education requirements.
6. BLS and AED Inclusive CPR Courses
The type of CPR class further influences the decision when selecting a provider. CPR is a catch-all term for all training programs, but multiple types of CPR exist. CPR may be specific to pediatric patients, adolescents and the elderly. Meanwhile, basic CPR focuses solely on chest compressions and rescue brats. Those in the health industry may need a CPR class that includes the application and use of an AED, as well as BLS skills.
7. Accredited by Governing Organizations
Identifying the accreditation of a course provider should be a top priority as well. Different organizations govern the CPR and training requirements for each workplace or organization. For example, OSHA may govern first aid requirements for manufacturers and restaurants. Meanwhile, the joint commission oversees training requirements and education for most hospitals. The list is endless, including the various boards of nursing from individual states and even international organizations.
8. Accepted by Your Employer
Another factor in selecting a class carries similarities between both accreditation and employer specific requirements. As noted previously, an individual employer has the right to require workers complete additional training requirements. This may include the completion of an in-person program to assess clinical skills and practice. For instance, a nurse educator could require all employees complete additional training that goes beyond the standard requirements for CPR Certification. Moreover, the application of mock drills, online continuing education and review of past materials fall under this point.
9. Additional Resources for Later Review or Ability to Renew Certification at a Lower Cost
The final key consideration carries the most important aspect of taking any CPR course. What are the requirements for the course in terms of retaking the exam, maintaining certification after expiration, cost and ability to review course materials after completion? Online courses may also offer additional media and resources to ensure participants stay in line with the latest updates and news to save lives.
For example, the ongoing updates to the CPR, BLS and ACLS algorithms may be publicized as journal articles, as shown in a prior post here. A participant may wish to participate in advanced training simulations, such as ACLS Megacodes, available here.
What to Bring to the Class
Traditional logic dictates participants should bring a pen and paper. While this may not have changed in some classes, technology offers an alternative. Course participants may be asked to participate in course objectives and short quizzes via a smartphone, tablet or even a computer. Students may also wish to bring a pad or other object to help them practice on a mannequin. Obviously, online-only participants do not have CPR mannequins lying around, but it is quite easy to make one from home.
Place a 2-liter, empty water bottle inside a t-shirt. Add extra, crumpled newspaper around the bottle in the shirt. Then, using rubber bands, tie off the cuffs and the bottom of the shirt. This creates a simple mannequin to practice the sensation of pushing down and feeling the chest give way during compressions.
Students that opt to take an online-only course also have discretion over what they use to take notes, review course materials and more. In a sense, they have complete freedom over their own level of involvement and engagement with the course. So, there is not a need to bring any item to the proverbial table.
Additional Benefits of Completing Your CPR and First Aid Certification
Completing a CPR class comes with additional benefits beyond helping someone live through cardiac arrest. These benefits include:
Access to additional employment opportunities that require CPR Certification, but they stop short of requiring an associate's or bachelor's degree. This is a perfect example of how the health industry functions and employs many more people than those that have attended a lengthy vocational program or completed a degree, reports BLS.Gov.
Improved deploy ability for workers and volunteers that wish to work in multiple facilities or provide relief to areas stricken with poverty, natural disasters and man-made epidemics.
Providing an immediate resource to family members, friends and total strangers during recreational activities, ranging from spending an afternoon at the park to attending a concert in the late evening.
Learning how the cardiovascular system functions in conjunction with the respiratory system, a complex topic for students that have yet to complete health sciences' education courses.
Better understanding of how to approach medical emergencies and needs in your own life, including learning to recognize the symptoms of major health problems, including stroke, cardiac arrest and myocardial infarction (also known as a heart attack).
Get CPR Certified With Innovative, On-Your-Time Courses Now
Making the decision to help those in severe medical distress, including cardiac arrest, stroke or another trauma, is only part of the battle. The remainder lies in knowing how to respond to a person's symptoms, including how to administer rescue breaths, check for a pulse, complete chest compressions with an adequate compression depth, stop hemorrhagic shock, avoid unnecessary injury and more. When someone suffers a trauma or cardiac arrest, time is of the essence.
Every person in the vicinity becomes a responder, and those that complete an accredited training program are in the position to save lives. Instead of putting off obtaining your first aid to certification or completing a CPR and BLS certification class in person, consider an easier alternative. Consider enrolling in an online skills course, such as the one available here. Also, apply the considerations when reviewing available courses. The cheapest option is not always the most realistic or informative program.
Have you ever been involved in the response to someone suffering cardiac arrest or another trauma? If so, share your experiences and how your CPR training, or lack thereof, influenced your behaviors and the outcome. Together, we can build awareness for the importance of first aid and CPR Certification and save more lives. Also, remember to enroll in your course as soon as possible. Tomorrow could be the day when the stranger next to you becomes a victim of a medical emergency.