Recent Updates Impacting PALS Certification and Best Practices
Recent Updates Impacting PALS Certification And Best Practices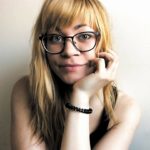 by

Greta Kviklyte
Life Saver, AMC
Co-authored by Kim Murray, RN, M.S.
posted on Dec 11, 2018, at 1:42 pm
Cardiac arrest statistics often focus on adults suffering arrest, but it may strike in children as well. The causes of cardiac arrest in children range from trauma to inherited diseases. The prevalence of cardiac arrest in children, while rare, asserts Michael O. Schroeder of U.S. News, necessitates a closer understanding the causes of arrest and how to care for children in arrest through skills gained in a PALS certification course. Excluding arrest caused by trauma, many children appear asymptomatic, and a diagnosis is often not made until the child suffers cardiac arrest.
We offer Online PALS Certification and Renewal
The fundamental, life-saving skills taught in PALS courses can help health care professionals and everyday people learn how to treat children suffering from life-threatening cardiac arrest or trauma and save lives. In fact, CPR.Heart.Org publishes an annual list of updates online for health care professionals to use in maintaining and reviewing the requirements of their PALS certification.
The Importance of Staying Updated on PALS Certification Standards and Properly Performed Resuscitation Techniques
The PALS certification is one of the advanced, life-saving skills directives managed by the International Liaison Committee on Resuscitation (ILCOR). Traditional updates to the PALS algorithm were made in tandem with updates to the ACLS algorithm, but as time moved forward, new studies and evidence suggested continuous updates were superior to the current, five-year timeline. This is why ECC.Guidelines.Heart.Org contain updates for both 2015 and the current year.
One factor stands apart from the changes and reaffirmations of the 2015 guidelines. The quality of chest compressions and resuscitation is directly related to positive treatment outcomes among pediatric patients. This correlation includes those suffering cardiac arrest in and outside of a hospital setting.
Early, Rapid IV Administration of Isotonic Fluids for Septic Shock
Pediatric patients suffering from septic shock should receive early administration and high-dosage of fluids. This is to prevent progression from compensated to decompensated shock. While this recommendation was originally noted in 2010, recent studies have found that pediatric patients' mortality from septic shock has declined. Unfortunately, the 2010 guideline calling for the early, rapid administration of isotonic IV fluids may be harmful in certain circumstances.
For this reason, the recommendation has evolved to specify the bolus levels for infants and children. A 20 mL/kg bolus is reasonable for infants and children, including those with severe sepsis, malaria and Dengue fever. However, health care professionals should exercise extreme caution before, during and after administering a high-volume bolus in children in facilities with limited resources for caring for adverse reactions.
Removal of Recommendation to Give Atropine as Premedication to Prevent Bradycardia
For children requiring endotracheal intubation, the 2010 guidelines advised health care professionals to administer a minimum dose of atropine as a premedication to prevent bradycardia. In 2015, the new recommendations stripped this step from the algorithm.
While health care facilities may still opt to use atropine depending on unique considerations of the patient population. For instance, those of an ethnicity with a predisposition to bradycardia may still be given atropine in advance of endotracheal intubation.
Additional updates over recent years may lead to further refinement of the 2015 guidelines for atropine administration. Studies have shown a decreased risk of bradycardia when premedication is used, but they found that smaller dosages, smaller than the traditional 0.1 mg IV dosage, was more effective than the studies reviewing the 2010 recommendation. As a result, more care facilities may reinstate this guideline.
Lidocaine May Improve Chance of ROSC for Pediatric VF or pVT
A central finding for the 2018 update, notes the AHA Journal Circulation, involves the administration of lidocaine over amiodarone for pediatric patients suffering from ventricular fibrillation (VF) or pulseless ventricular tachycardia (pVT). The 2015 guidelines recommended the administration of amiodarone or lidocaine for these arrhythmias, following the review of a single study on the subject.
The 2018 update reaffirms the use of either lidocaine or amiodarone in treating VF or pVT, but it does not, lidocaine administration carries a "statistically significant" improvement in the ROSC when compared with amiodarone alone. At the same time, the study found no association with increased chances of survival to discharge from the hospital when lidocaine was used in place of amiodarone. Ultimately, the findings allude that although lidocaine may encourage ROSC, it does not have a superior beneficial effect for long-term outcomes.
Avoid High-Dose Epinephrine, Excluding Exceptional Circumstance
Another area of concern in the 2015 and 2018 updates to the PALS algorithm focus on the administration of epinephrine in advance of the prescribed time. Epinephrine administration was continually seen as a beneficial factor in treating cardiac arrest in both adults and children. In addition, the early administration of high-does epinephrine was associated with an increased rate of ROSC and improved patient outcomes. However, recent research suggests early administration, and high-dose administration of epinephrine may result in adverse consequences, including an increased risk of it reentering arrest and suffering additional arrhythmias.
It is important to note that high-dosing of epinephrine refers to the administration of the medication in levels higher than recommended. Recommendations from the past noted increased epinephrine levels beyond the recommendation could increase chances of ROSC in children. Unfortunately, epinephrine levels in excess may result in recurrence of arrhythmias. Therefore, the high dosing of epinephrine is not superior to any other type of treatment for cardiac arrest in pediatric patients. The sole exception is for pediatric patients suffering from an acute allergic reaction where epinephrine administration is key to reversing the cause of arrest and opening the airway.
Maintain Proper Oxygenation and PaCO2
Pediatric patients that have suffered cardiac arrest or other trauma need to maintain an adequate oxygenation level in excess of 94 percent. This may require the treatment of respiratory distress and other issues by a respiratory therapist and appropriate medications. In addition, the respiratory therapist should carefully consider the administration of atropine, as noted above, as a means of preventing bradycardia from occurring. Moreover, the careful monitoring of oxygen levels is essential to continuing care after ROSC.
Monitor Heart Rate and Blood Pressure
Another consideration in performing care for children suffering from cardiac arrest and other health care problems requiring critical care is monitoring of the heart rate and blood pressure. The heart rate should be continuously monitored with an attached EKG or arterial line. Obviously, an arterial line is the only way to continuously monitor blood pressure, but advancements in health care, including the use of automated telemetry systems, can help health care professionals monitor blood pressure with frequent checks of vital signs, as well as monitoring, oxygen saturation levels consistently.
Administer Parenteral Fluids to Maintain Systolic Blood Pressure
the administration of fluids to maintain systolic blood pressure is another leading Best practice and recommendation from the 2015 updates that continues in 2018. Health care professional should continue to administer parenteral fluids as necessary.
Consider Multiple Factors in Managing and Predictive Outcomes Following Arrest and ROSC
One of the biggest issues associated with pediatric cardiac arrest is the need to determine its cause and prevent its recurrence. While children are more resilient than adults, health care professionals should carefully monitor patients intensely, including:
Check pupillary responses to monitor neural function. The pupillary response provides a means of determining neural function when the patient is unable to respond. Failure of the pupils to respond to light is an indicator of potential neural disruption and a heightened risk of recurrence of cardiac arrest. In such cases, health care professionals should treat the issue appropriately and immediately.>
Watching for signs of hypotension, especially among those that have suffered trauma and high blood loss. Hypotension is one of the reversible causes of arrest, so preventing it from occurring in the first place, including the use of bolus fluid administration, is one way to reduce recurrence of cardiac arrest.
Checking serum neurologic biomarkers and serum lactate levels. Serum neurologic biomarkers and serum lactate levels help health care professionals determine exact causes of arrest and prevent its recurrence. Furthermore, these levels may allude to possible damage from over-administration of medications in administering PALS.
Continuous, frequent reassessment is critical to pediatric patients as cardiorespiratory status may deteriorate quickly, even following ROSC and treatment of reversible causes. In addition, some facilities that lack a pediatric unit may transfer children to a specialized facility, and during such transport, care must be taken to prevent the recurrence of arrest and worsening of long-term outlooks.
Targeted Temperature Management May Not Be Necessary, But That May Change Within the Next Year
Targeted temperature management (TTM), the practice of inducing hypothermia to preserve neural tissue function, guidelines have changed in recent years as well. The 2010 guidelines called for the use of TTM in pediatric patients following any cardiac arrest. However, data gathered from those that received TTM found minimal change, if any, compared to those that did not receive the treatment. Only a single, small study found improved outcomes of children to be associated with TTM. This may be the result of the nature of pediatric cardiac arrest.
Since cardiac arrest in children is generally the result of trauma or hereditary illness, the causes of arrest can be treated and reversed faster. Thus, the time lost that would otherwise result in brain damage is decreased compared to performing resuscitation on adults. However, one recommendation has evolved to include TTM in certain cases.
Specifically, new updates call for the aggressive treatment of fever for all pediatric patients that have achieved ROSC. For fevers that do not respond to any other treatment, TTM should be implemented to maintain control over fever in excess of 38-degrees Celsius. For infants and children that have remained comatose following cardiac arrest, TTM may be appropriate. However, the recommendation advises for the maximum use of TTM for two days. Afterward, return to normothermia for three days. Obviously, this period of normothermia will include the rewarming phase. Additional studies are also warranted to determine whether the recommendation for TTM among children suffering from cardiac arrest will remain. As of now, such studies are in progress, and results will likely be published within the next year. This means health care professionals should stay apprised of AHA updates regarding the PALS algorithm and new recommendations for improving treatment outcomes.
Refresh Your PALS Skills Before Additional Changes Arise
The skills gained when completing a pediatric advanced life support course are invaluable, providing a way for health care professionals to improve treatment outcomes and reduce the risk of mortality. While traditional updates to the algorithm were published in accordance with ILCOR standards for once every five years, continuous studies and review of literature reveal the need to update the guidelines more frequently. Therefore, the skills gained in a PALS certification course from as few as two years ago may simply be outdated, and health care professional should update their skills to reflect the most recent research and evidence-based practices to improve treatment outcomes. This includes improving outcomes and rent chances of survival through discharge.
Does your facility follow in a unique or new practices in administering PALS? If so, share your facility-specific guidelines and thoughts on the recent changes and continuation of 2015 recommendations for performing high-quality care to pediatric patients to social media. Also, share this article along with your thoughts and comments now, and remember to enroll in your life-saving course online.