Importance of BLS Certification to Fight Against Sexual Assault
Importance of BLS Certification to Fight Against Sexual Assault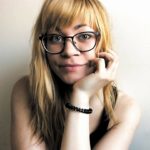 by

Greta Kviklyte
Life Saver, AMC
posted on Apr 20, 2018, at 5:54 pm
SEXUAL ASSAULT AND DOMESTIC VIOLENCE ARE TWO OF THE MOST HORRID THINGS IN THE WORLD. Both take an insurmountable toll on the victims. The psychological and physical effects can last for years, if not decades, and misconceptions about sexual assault and domestic violence continue to exist, like the effect of substance abuse on ability to provide consent. However, these evils are not omnipotent, and knowing more about them can raise awareness. Simple things, like showing compassion, a willingness to help, and obtaining your BLS certification, can be a rung on the ladder of aid to victims.
We offer Online CPR and BLS Certification
April is Sexual Assault Awareness and Prevention Month (SAAPM), reports the Rape, Abuse & Incest National Network (RAINN), and in keeping with demand to place a spotlight on domestic violence and sexual assault, President Trump issued a proclamation recognizing April 2018 as SAAPM.
Defining Sexual Assault and Domestic Violence
The lines between sexual assault and domestic violence may blur, especially when the perpetrator is well-known by or in a relationship with an individual. Before delving further into this discussion, it is important to define sexual assault and domestic violence.
Sexual assault refers to any non-consensual sexual act, says the U.S. Department of Justice. It includes all sexual acts, as well as sexual acts that do not include intercourse.
Domestic violence includes emotional, verbal, physical and sexual violence directed toward a family member, often for the purpose of control and fear. In the case of domestic violence involving spouses or individuals that are in a relationship, domestic violence has a different name, intimate partner violence (IPV), which describes any physical and sexual violence, stalking, aggressive behaviors and coercive acts, performed by a current or former intimate partner, says CDC.gov.
Domestic violence can include sexual assault as well. Standardizing the definitions of sexual violence is key to ensuring those who victims understand that they are victims, not perpetrators of domestic violence or sexual assault.
For this reason, sexual violence and assault is broken into five categories of violence, including being penetrated, being forced to penetrate another person, engaging in sexual activity after being mentally pressured or coerced into the situation, being subject to unwanted physical contact, and being subject to unwanted sexual experiences that do not involve physical contact.
These definitions mean that anyone, regardless of gender, can be the victim of sexual assault.
The Shocking Statistics of Sexual Assault and Domestic Violence
Sexual assault happens more often than many realize. In the time between reading the first line of this post to right now, one person has been subject to sexual assault. Specifically, someone experiences the horror of sexual assault every 98 seconds, says RAINN. Every 8 minutes, the victim is less than age 18, a child. Additional statistics, reports RAINN.org, include the following:
Up to 15 percent of all sexual assault victims are children ages 12-17, but the majority of victims (54 percent) are those ages 18-34.
Females are at a higher risk of sexual assault with one in six reporting an attempted or completed assault at least once in her lifetime.
Male college students, ages 18-24, are five times more likely than their non-college peers to experience sexual assault.
One in 10 sexual assault victims are male.
Transgender, genderqueer, and nonconforming (TCQN) students have a higher rate of sexual violence, with just over one in five being subject to an attempted or completed sexual assault.
Native Americans have double the risk of being subject to sexual assault.
Even with such high statistics, only six out of 1,000 perpetrators will go to prison for their crimes, and that is with today's incidence of sexual assault nearly half that of 1993.
The statistics are enough to make the stomach cringe and draw irrevocable anger, so throughout the remainder of this post, all instances of those who have been lived through sexual assault or domestic violence will be identified as survivors, not victims. Surviving these events is not an easy task.
Since domestic violence includes non-sexual acts of aggression and hostility, domestic violence statistics are slightly elevated. According to the CDC, the most prominent domestic violence statistics include the following:
Overall one in four women and one in nine men experience domestic violence, which is inclusive of the risk of sexual assault.
Aside from sexual assault, one in four women and one in seven men have experienced severe physical violence at the hands of an intimate partner.
BLS Certification Is Key to Helping Those With Life-Threatening Injuries
Surviving sexual assault and domestic violence is not just a mental challenge; it can be a physical, life-threatening emergency. Depending on the situation, the perpetrator may have inflicted serious, life-threatening injuries to the survivor.
Caregivers, first responders, sexual assault nurse examiners, psychologists, counselors, psychiatrists, medical professionals, and social workers must use this knowledge as a reason to get their BLS certification. Furthermore, survivors have a higher risk of attempted suicide or suicidal ideations.
When someone survives sexual assault or domestic violence, the first line of action is to guarantee the safety of the person. Next, BLS certified individuals should provide first aid and life-saving support, if necessary, to the survivor. Depending on the severity of physical injuries, this may include performing chest compressions, abdominal thrusts if choking and providing rescue breaths. It becomes the responsibility of everyone involved in caring for survivors to be a link the chain to survival by knowing how to respond.
Risk Factors for Domestic Violence and Sexual Assault
Although the statistics skew heavily toward those who may be incapable of literally fighting off a perpetrator, risk factors for domestic violence and sexual assault exist. Learning to recognize these risk factors is critical to knowing when to look for the signs of sexual assault or domestic violence in those in your care.
Risk factors for domestic violence include:
Low socio-economic status
Not completing academic expectations
Being a child or a young adult
Depression
Anger or hostility
Living with antisocial personality traits or behaviors
Having few friends or being isolated from others
Exhibiting signs of emotional dependence
Unemployed
Desire to control another person or situation
Belief in strict gender roles
Experiencing poor parenting as a child
Experiencing physical discipline as a child
Conflicts between those in a relationship together
Marital instability, including divorce or separations
Dominance or control over the relationship
Economic instability
Limited social resources within a community, which act as a "role model" for a community's social interactions
Being lesbian, gay, bisexual, transgender, queer, or asexual (LGBTQA)
Furthermore, these risk factors contribute to someone committing one of these acts or becoming a survivor after suffering an act.
The Signs of Domestic Violence and Sexual Assault
The signs of domestic violence can be hard to spot. Often, the tumultuous relationship includes a make-up phase after the act, which is known as the honeymoon phase, reports eMedicineHealth. To recognize the signs of domestic violence, observing both parties in the relationship is best. Obviously, this may not be possible for those who are not allowed to interact with others or unable to leave the situation.
The two most common signs of a perpetrator of domestic violence include:
Appearing overly controlling, coercive, or concerned about their partner.
Not allowing the other person to answer questions or be left alone, particularly with others.
The signs of someone going through abuse may mirror the signs of depression or psychological trauma, including:
Inability to make eye contact
Crying
Appearing quiet and restricted
Excessive fatigue
Unexplained injuries, like bruises, bite marks, burns, or welts in the shape of easy-to-recognize object, like a belt buckle.
Substance abuse, including using alcohol, tobacco, nicotine replacements, or marijuana in legalized regions.
What to Do When You Suspect Someone Is Suffering
This is the simplest aspect of this discussion. If you suspect something, call 9-1-1. If you can provide immediate help, do it, but only if you can verify the safety of the situation. Do not put yourself in harm's way unnecessarily. While you may want to do everything in your power to help, contacting the authorities in a situation with uncertain safety is the only way to ensure your safety and ability to help the person survive. If it is a life-threatening emergency or active sexual assault, the onus of the decision to intervene to save someone's life before authorities arrive rests solely on your personal choice and physical capacity.
If you cannot overpower the perpetrator, you could become a victim too. Contact 9-1-1 immediately in all situations where you witness domestic violence or sexual assault.
After getting help, the work of helping the person overcome the severe emotional and physical traumas inflicted begins. It may involve locating temporary housing, filing reports to authorities, checking on other family members that may be affected, and being a caring, compassionate person that is willing to help the survivor through the horrors they have endured and will almost certainly return in vivid detail as post-traumatic stress disorder.
Top Ways to Raise Awareness About Domestic Violence and Sexual Assault
The best way to be a voice and fighter against domestic violence and sexual assault is by spreading awareness. If you are unsure where to begin, consider these possibilities:
Take the RAINN pledge, which appears anytime you visit the site. The pledge asks you to take five steps, which reflect the RAINN acronym, to respect, ask, intervene, notice, and nurture.
Plan an event, like RAINN Day, which is an annual day of action that seeks to raise awareness of violence on campuses. RAINN publishes several Instagram-ready graphics for creating your own even to raise awareness as well.
Print and pass out handouts. RAINN handouts are available online, ready to share the message of hope that accompanies sexual violence, assault and domestic violence. By making more people aware, the rate of sexual assault may decrease.
Share articles and blogs on the topic of sexual assault and domestic violence, including those offered by RAINN and even the article you are reading right now.
Volunteer at shelters for survivors. In fact, Advanced Medical Certification, as part of the Disque Foundation, held in-person CPR trainings at Coburn Place, which is an organization dedicated to helping the survivors of domestic violence, particularly IPV.
Spend time with survivors. Often, they may not have any family members who can visit in the aftermath of domestic violence or sexual assault. The Disque Foundation also has an on-going commitment to help the Ronald McDonald House through support of those receiving services.
Consider unique ways to raise awareness about domestic violence and give back to your community, like hosting a community event, fundraiser, or social gathering.
If you are a nurse or interested in health care, you may even decide to take your dedication to helping survivors of domestic violence and sexual assault a step further, becoming a sexual assault nurse examiner. Depending on the school, you will need to complete at least a bachelor's in nursing, if not a masters, before pursuing this path.
Be a Voice, Be a Friend, Be There, Be Strong, and Become BLS Certified Now
It is difficult to express the pain and revulsion of sexual assault and domestic violence in words. It is difficult to look at others and know that their stories may contain these horrors. However, difficulty in this task is not a reason to forgo the much-needed conversation and discussion to raise awareness.
Know the risks, and be there for those who have suffered through what no one should ever have to endure. Be ready to spring to action, even if its reporting suspected cases to the police, and make sure you have the skills necessary to provide immediate care to those with severe injuries. Sign up for your life-saving skills course now, and be part of the solution in the fight against sexual assault and domestic violence. Remember to share this post to social media as part of the campaign to spread awareness too.