Is BLS Certification Necessary for Entry-Level Nursing Jobs?
Is BLS Certification Necessary for Entry-Level Nursing Jobs?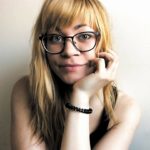 by

Greta Kviklyte
Life Saver, AMC
Co-authored by Kim Murray, RN, M.S.
posted on Feb 21, 2023, at 2:30 am
The healthcare industry has been facing a major shortage of skilled workers, according to the AACN. This shortage has led to an increase in demand for entry-level positions such as Certified Nursing Assistants (CNAs), Certified Medical Assistants (CMAs), and assistants or orderlies in various care settings. Completing an accredited course of study is often a requirement for these entry-level positions and, while it isn't as intense as nursing school, it is important to understand how these positions can be utilized to further careers in healthcare.
According to the U.S. Department of Labor, the job outlook for entry-level positions like nursing assistants and orderlies is projected to grow "much faster than average" at 11%.
We offer Online ACLS, PALS and BLS Certification and Renewal
With little to no work experience required for these positions, it's crucial to know how to make your skills stand out and find the right programs, such as Basic Life Support (BLS) Certification, to enhance your chances of landing the job you want.
Get Ahead in Your Healthcare Career with BLS Certification: The Essential Starting Point
If you're looking to get started in the healthcare field, obtaining a BLS and CPR certification is a great place to begin. These certifications provide individuals with the most up-to-date medical guidelines and the skills necessary to respond to emergencies and save lives. Unlike more advanced certifications like ACLS, BLS training is accessible to anyone, even those without prior experience in the field. Having a BLS certification can give you a competitive edge and set you apart from other job applicants, even before your nursing career takes off.
For those aspiring to become licensed nurses, completing a BLS course or program of study is highly recommended before applying for a nursing program. Some programs may even require a BLS certification as a prerequisite for admission. If a program doesn't require a BLS certification, you may still be able to complete it during nursing school, provided it is finished before starting clinicals.
Clinicals are an essential part of training for healthcare careers such as Registered Nurses (RNs), CNAs, and CMAs. They provide hands-on experience in a real-life setting, allowing students to apply the knowledge and skills learned in the classroom. However, clinicals can be limited in terms of exposure to different units and care settings, so many individuals choose to pursue entry-level positions before and during nursing school. These positions offer a chance to gain practical experience and observe everyday activities across various care environments, which can help in determining your career preferences and choosing the right path.
The Importance of CPR Training for Entry-Level Healthcare Positions
BLS certification may not be a requirement for all entry-level positions in healthcare settings, but CPR training is always a must. For instance, skilled nursing facilities, or "nursing homes," may employ individuals who are not BLS certified, and various requirements may vary per case, but CPR certification is always a minimum requirement.
Therefore, it's essential to understand that CPR training is a critical aspect of preparing for a career in healthcare, regardless of the entry-level position you aspire to hold. With the right training, you can be confident that you have the skills to respond in emergency situations, making you a valuable asset to any healthcare team.
What Makes BLS-Certified Applicants Stand Out
Though CPR certification alone is enough for certain entry-level positions, obtaining an additional BLS certification can give applicants an edge over others when seeking job opportunities, especially in critical care and emergency care settings. BLS-certified employees stand out in entry-level nursing as they demonstrate a willingness to go above and beyond the minimum requirements, just to help others. This is a crucial trait of successful nursing students that makes their skills even more valuable.
BLS certification may also help with renewing entry-level certifications, like CNAs, who typically need to renew every two years. In Texas, for example, CNAs are required to obtain 24 hours of continuing education before renewing, according to the Texas Department of Health and Human Services. In many cases, BLS certification can be used for such CEU renewal; however, it is still essential for entry-level employees to verify with either their supervisor or education coordinator that they have fulfilled all the necessary CEU requirements to keep their certification up-to-date.
Obtaining a BLS certification can serve as a competitive advantage in the field of nursing, as it demonstrates the individual's dedication to the profession and commitment to providing high-quality care to patients. It also gives individuals the opportunity to expand their job prospects and increase their chances of success in the field.
Choosing the Right BLS Program for You
Pursuing a career in the healthcare industry requires proper certification, and a BLS program can be an essential component. With numerous BLS course providers available both in-person and online, finding the right program can seem overwhelming. But, with the right approach, you can find a program that fits your schedule, meets your learning style, and enhances your chances for success in your chosen healthcare career.
Here are four crucial steps to help you find the right BLS program for you:
Schedule Compatibility: The most important factor in choosing a BLS program is ensuring it fits with your schedule. If you're a busy professional or student, consider an online program that you can complete at your own pace.
Utilize Mobile Technology: Many BLS programs are now designed to be completed in a single setting, using modern mobile technology to make training easier and more efficient. With mobile technology, you can access the program anytime, anywhere, and avoid any distractions.
Employer-Paid Training: Ask potential employers about the BLS training programs that they offer to their employees. Companies with a vested interest in employee certification may offer discounts or reimbursement programs, which can save you time and money.
Complete the Course: Finding the right BLS program is just the first step. It's essential to set aside the necessary time and focus to complete the course effectively, ensuring that you have the necessary knowledge and skills to succeed in your healthcare career.
Maximizing Success in Your Entry-Level Nursing Career: 14 Key Tips
If you're interested in a career in the healthcare field, especially as an entry-level nurse, it's important to follow certain steps to increase your chances of success. Whether you're applying for a job, interviewing, shadowing existing staff, or simply exploring your options, the following tips can help you reach your goals:
Completion of a State-Approved Nursing Education Program – Completing an approved education program is crucial for a successful entry-level nursing career. Consider contacting healthcare facilities in your area to find out if they offer employer-funded programs that can help you overcome financial barriers.
Background Checks are a Must – In the healthcare field, it's essential to undergo background checks, which can include federal background checks, depending on the employer and program of study.
Enhance Your Skills Before Applying – You can make your application more attractive to potential employers by pursuing certifications, CEUs, and other skills, such as first-aid, emergency preparedness, BLS certification, and more.
Strong Communication Skills are Key – Healthcare professionals need to be able to communicate effectively with patients and other healthcare providers, regardless of any physical or mental impairments.
Empathy and Compassion are Essential – Empathy is one of the most important traits in healthcare, and it must come from the heart. You need to put the feelings and emotions of others ahead of your own and be compassionate.
Patience is a Virtue – Working in the healthcare field requires a lot of patience. Patients can be demanding, and you need to be able to help them feel better, so you must be patient and willing to assist as much as you can.
Maintaining Your Health is Critical – Eating healthy and exercising regularly are essential to success in entry-level nursing. Not only will you be setting an example for those in your care, but you also need physical endurance to perform your duties, such as moving patients between chairs, beds, and other locations.
Expand Your Experience Across Different Settings – Entry-level positions provide an opportunity to work in various care facilities and units. By broadening your experience across different settings, you can expand your skills and knowledge.
Take Advantage of CEUs – Your employer or the overseeing agency for your position may offer CEUs at no or low cost. Take advantage of these opportunities to refine your skills and stay updated.
HIPAA Compliance is Vital – HIPAA violations carry significant penalties, including fines for both the facility and the individual who violated the law. Ensure you understand the value and legality of PHI and HIPAA.
Work Each Shift as a Test – In a stressful, tiring field such as healthcare, it's tempting to slack off when instructors or supervisors aren't around, but you need to treat every shift and action as if it were a test. Imagine a nurse-examiner standing next to you to help you maintain your focus and avoid taking shortcuts. Within a field with such great responsibility, even the most minor of cut corners can be detrimental to one's career.
Learn from Your Colleagues – Healthcare provides numerous learning opportunities, and learning from the experience of others in your facility is one of the most effective ways to refine your skills and knowledge. Don't hesitate to ask for help when you need it.
Request Letters of Recommendation – Obtaining letters of recommendation from supervisors and colleagues can be a crucial step in nursing school applications. Take advantage of your entry-level position to build your reputation and get recommendations for future opportunities.
Enroll in an Accredited Nursing School at the Right Time – When you feel ready, consider enrolling in an accredited nursing school to further your education and career. Don't forget that it is never too late to begin your career, or decide to further your education.
Jumpstart Your Health Care Journey with Essential Credentials and Skills
A career in healthcare can be incredibly rewarding, giving you the opportunity to make a real difference in people's lives. Whether you're interested in becoming a nurse or starting at the entry level as a CNA, CMA, or other healthcare professional, it's important to understand the requirements and take the right steps to get started.
If you haven't already, sign up to obtain a life-saving skills certification from an accredited institution, and share this post on social media. Whether you're just starting out or looking to switch to a more meaningful profession, now is the time to invest in your skills and start making a difference in people's lives.
Share your wisdom and thoughts in the comments below, or head on over to the discussion about this post on Facebook