Basic Life Support and CPR Comparisons When in Medical Training
Basic Life Support and CPR Comparisons When in Medical Training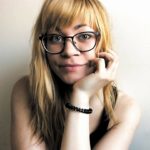 by

Greta Kviklyte
Life Saver, AMC
Co-authored by Kim Murray, RN, M.S.
posted on Jan 26, 2023, at 10:10 am
As you prepare for Basic Life Support certification exams and training for healthcare skill sets, we want to assist you. Advanced Medical Certification offers extensive courses and free resources for healthcare professionals.
Whether you are going to nursing school or renewing your certifications for basic life support, CPR, ACLS, or PALS, we have up-to-date information and tools ready to use. Start studying for these exams right away without having to sign up or pay for anything.
One of the most requested types of training that we have is Basic Life Support certification. This exam covers all of the areas most applicable to providing general life-saving services to patients or the public.
We offer Online ACLS, PALS and BLS Certification and Renewal
Learn about the requirements for techniques, along with algorithm codes to perform life support services for various age groups. This includes:
Basic Life Support (BLS)
Advanced Cardiac Life Support (ACLS)
Each of these types of life support assists individuals in unique ways. For example, CPR is for someone who is unable to breathe or has no pulse. ACLS involves advanced level tools, such as Automated External Defibrillator (AED) equipment, for saving lives.
Online basic life support (BLS) training, on the other hand, covers BLS for infants, children, and adults. You also learn skills training through megacodes and algorithms to prepare you for the real world. Begin training right now for your next BLS certification exam using AMC's free services.
About Basic Life Support and CPR Training
Our online basic life support training includes a free textbook that is accessible online. Learn everything there is to know about up-to-date BLS for individuals in all scenarios. Train and prepare using megacodes that cover elements and applications of basic life support.
Understand the latest changes in algorithms and megacodes to help you prepare for the online BLS certification exam. You can also choose online BLS Certification for Life with Advanced Medical Certification.
As you prepare to become trained and certified in basic life support or BLS, note how this will improve your career opportunities. Many medical school programs require students to have at least minimal training and certification in basic life support.
Start with BLS Certification or BLS Certification for Life as a way to meet this requirement. Be prepared for your medical education with BLS training and certification today.
If you are interested in CPR training, AMC also provides free resources and tools to help professionals prepare for certification. The online CPR training allows you to train on your own schedule and at your preferred pace.
Prepare for CPR, AED, and First Aid all at one time with the option of Certification for Life. This 100 percent online training is affordable and convenient for busy healthcare students and medical workers.
Many schools, including upper level medical programs, require individuals to be CPR certified at a minimum before they can begin classwork. This is necessary before students in healthcare training are able to work with patients in real-life situations. In order to be in contact with others in a workplace setting, you need to know how to use CPR to save lives.
How to Do Basic Life Support?
What will you learn in BLS training? Basic life support training helps you make the right moves in treating someone who is unresponsive. The basic life support algorithm shows that when someone is not breathing or otherwise responding to you, the next step is to activate the emergency response.
Following this step, consider whether to start CPR or to use an AED. This is dependent on the patient's response to the previous action. This cycle continues until the next level of care or treatment is required or otherwise provided by a healthcare professional.
Here is another step-by-step guide for basic life support. According to free training from AMC, here are the steps of basic life support that you must learn to apply:
Initiate Chain of Survival
Carry out chest compressions
Utilize rescue breathing
Respond to choking or a blockage
Focus on getting oxygen moving in the body
These are the general steps that you need to take to perform basic life support. The use of an AED for resuscitation is a form of advanced level of life support called ACLS.
By practicing basic life support and studying the megacodes and algorithms, you can be a professional at BLS in the real world. Protect patients in your care and ensure you have the skills you need to save lives in case of choking or suffering from cardiac arrest.
How to Do CPR?
Cardiopulmonary resuscitation (CPR) is another basic level of life support service. Using CPR algorithms, you are able to identify cardiac arrest and resuscitate the victim successfully. An AED machine for defibrillation is necessary if the patient is flatlining without a heartbeat. The basic steps of CPR and airway management include:
Call 911 for an ambulance
Find an AED/defibrillator machine
Access pulse
Start chest compression
Administer breaths at 5 to 6 second intervals
Access for shockable rhythm
Learn more about the details of how to provide these life-saving healthcare services with proper training. This training is available when you sign up for certification exams at AMC.
We set you up for success with all of the megacodes, algorithms, and practice exams you want to take while preparing for the CPR certification exam. Consider choosing CPR Certification for Life to stay alerted to annual recertifications and training updates.
What is Advanced Cardiac Life Support?
As you progress in healthcare training and certification, the next level of care requires a more advanced form of life support. ACLS or Advanced Cardiac Life Support is a type of training in life support that focuses on advanced treatments. These are:
Bradycardia
Narrow Tachycardia
Stroke
Ventricular Rhythms
Learn how to treat patients who are suffering from cardiac arrest and need treatment to protect their heart. Save lives and help children and adults who are at risk of suffering fatally from a heart attack by knowing how to use ACLS.
At AMC, there are a few types of training in this area of first aid and basic life support. Each of these areas is applicable to emergency medical providers, as well as nursing professionals. For example, we have a number of algorithms for ACLS:
Acute Coronary Syndrome
Adult Immediate Post-Cardiac Arrest Care
Adult Suspected Stroke Algorithm
Adult Tachycardia with a Pulse
In order to successfully pass the ACLS certification exams, you will need to know and memorize these algorithms. Each algorithm is a chart and map that helps you identify the next steps to take in order to save someone when using advanced cardiac life support.
Be ready to help a patient in any level of distress with the skills of ACLS under your belt. By getting certified through AMC, you can also work with the right tools in a professional manner.
In addition, AMC has a free app you can download onto your smartphone or tablet. Start studying megacodes and algorithms with easy to access flashcards within the app. This will help you stay on track with studying on the go.
Performing ACLS First Aid
Take a look at the ACLS algorithms to learn how to perform ACLS first aid on infants, children, and adults. The ACLS algorithms cover the basic steps to take when conducting this type of life-saving care. There are several algorithms under the ACLS umbrella, including:
Adult suspected stroke algorithm
Acute coronary syndrome
Adult tachycardia with pulse
Adult bradycardia with pulse
Adult immediate post-cardiac arrest care
Adult cardiac arrest
ACLS electrophysiology
As you can see, each of these ACLS algorithms satisfies an area of need for healthcare professionals. Whether you are a student in medical school or a nurse, EMT, or physician, it is essential that you know the latest ACLS algorithms for ACLS certification.
To perform ACLS first aid, choose one of the algorithms that is in the AMC library. As a free resource, the adult suspected stroke algorithm includes these steps:
Activate emergency response by determining if the person has symptoms or signs of a stroke
Follow the EMS, general, or neurological route of assessment for stabilizing the patient on route to medical care
Determine if the patient is hemorrhaging using a CT scan
Start fibrinolytic therapy and possibly provide aspirin for the patient
Additional medical care and steps are included in the more detailed adult suspected stroke algorithm. These must be studied and memorized prior to sitting for the ACLS certification exam, along with the algorithms for other ACLS algorithms.
FAQs on Basic Life Support Training
Here are a few of the frequently asked questions on BLS that we get by training students seeking basic life support and first aid certification.
What are the 5 steps to BLS?
Step 1: Access the scene and maintain personal safety for the victim.
Step 2: Determine if the person is breathing or unconscious.
Step 3: Call 911 and request medical services.
Step 4: Locate an automated external defibrillator (AED) machine.
Step 5: Begin chest compressions in CPR.
Is Basic Life Support the same as CPR?
In the healthcare industry, there are several ways to provide life-saving support to infants, children, and adults. This includes basic life support (BLS) and CPR, as well as the following:
Advanced Cardiac Life Support (ACLS)
Pediatric Advanced Life Support (PALS)
Neonatal Resuscitation Program (NRP)
Learn how to conduct medical support as a beginner with basic life support training. This will prepare you to use CPR as an essential emergency response technique. However, basic life support is the overall framework of steps to take when utilizing CPR, NRP, PALS, and ACLS.
What is the Adult Chain of Survival?
The Chain of Survival is, according to the American Heart Association (AHA), are the six links to saving a life. These are part of basic life support and include CPR and AED as needed. The six links to the Chain of Survival are linked together in a chain metaphor.
Start with the first link, which is accessing the situation for cardiac arrest and contacting emergency response services. Here are the second through sixth links to the chain:
Conduct CPR using chest compression
Perform AED for rapid defibrillation if needed
Allow EMS or other medical workers to provide advanced resuscitation
Provide post-cardiac arrest care services
Offer healthcare services for recovery
Each of these chains is linked together to create a continuous level of care that is suitable for basic life support. By focusing on the big picture with training and career advancement, you can stay ahead of pace with certification exams.
Forget having these dates sneak up on you with the aid of AMC supporting your certification and testing goals. AMC has the resources you need to test in basic life support, as well as CPR, First Aid, AED, PALS, and other major life-saving techniques.
What is basic life support in action?
When you are conducting basic life support services on a victim in a life-threatening emergency, the goal is to save their life. Use high-quality chest compression followed by the right type of ventilation techniques and utilize an AED if necessary.
Through training and certification, you gain the skills needed to apply basic life support in the real world. This is useful whether you are working in the field or at home with family.
Where can I train in basic life support for certification?
The easiest way to get certified in basic life support this year is online. Through 100 percent online training at Advanced Medical Certification, you are fully eligible to sit for the certification exam in BLS. After you are certified in BLS, you can use this to help you gain entry into a medical training program or for an entry-level job in healthcare.
Additionally, basic life support certification is necessary for advancing to other levels of medical certifications and services. If you plan on becoming a registered nurse, for example, you can use BLS certification along with certifications in PALS, ACLS, and CPR on a daily basis. Having the right skills will help you save lives and protect yourself in the workplace.
Using AMC, you can train for all of these areas and get your certification–for life. This will save you time and money, as well as help you schedule certification training and exams over the course of the year. Stay on track and let AMC help you even more with Certification for Life in BLS and other techniques.