Landing Your Dream Job: Questions to Ask Your Nursing Interviewer
Landing Your Dream Job: Questions to Ask Your Nursing Interviewer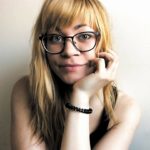 by

Greta Kviklyte
Life Saver, AMC
Co-authored by Kim Murray, RN, M.S.
posted on Oct 24, 2016, at 4:59 pm
LANDING YOUR DREAM NURSING JOB is a complex process, and you will need to prepare to answer questions during your interview. However, you must also think about the questions you will ask regarding the facility and position you are applying for. Using the notepad that you will bring to the interview, prepare a list of questions to ask. In fact, you can kick start your list with these top questions.
We offer Online ACLS, PALS and BLS Certification and Renewal
What Does a Typical Day in this Position Entail?
This open-ended question may be difficult for an interviewer to answer, especially if the interview is not being conducted by a member of the same discipline as you. In other words, nursing recruitment or human resources may conduct the initial interview, so you may have to help guide the question with the following additional questions:
What shifts are available in this unit? This may include 12-hour or 8-hour posts.

What Is the nurse-to-patient ratio? Ratios may vary by floor, so ask about the ratios for any unit you may be assigned to, even if the assignment is temporary.

Is there a process in place for reporting possible safety, health concerns in the facility? This question may seem irrelevant, but you may encounter difficult coworkers who may follow incorrect policies. Thus, you need to know if there is a way to ensure your licensure is not at stake because of another's decisions.
What Types of Floors Does this Facility Have?
Depending on the type of facility, there may be different types of units in the facility, and each unit may serve a specific type of patient, such as pediatrics or oncology. However, some rural facilities may combine different types of patients into the same unit.
What is the Procedure for Orientation?
Orientation will be the time to learn about the facility's policies and procedures. However, you should know what the orientation procedure is before it begins. Will it take multiple days to complete, and will you be paid your full hourly rate for it? Some facilities may pay a lower wage for days spent in orientation.
What are the Opportunities for Advancement?
Opportunities for advancement include programs to provide continuing medical education (CMEs), which are required when renewing your nursing license. Some facilities may offer in-house, while others encourage staff to utilize online courses to maintain CMEs to full-time nursing staff.
Is Overtime Available or Expected?
Some people prefer overtime, but others do not expect to work more than a traditional 40-hour week. Unfortunately, nursing is a career that does not have the luxury of weekends, nights or holidays off. Therefore, you must accept some overtime as a given in your career. However, you shouldn't be forced to work overtime every day. This is dangerous to your health and the health of your patients.
How Does the Facility Ensure Patient Satisfaction?
Patient satisfaction is the cornerstone of optimal, modern healthcare. A reputable facility should have some sort of audit process enacted to review patient satisfaction and continuously improve policies and procedures.
Does Working in this Facility Include any Non-Traditional Benefits?
Of course, you need to ask about the traditional benefits found in the workplace, such as paid time off, leave pay, vacation pay, health insurance and retirement packages. However, many facilities are expanding beyond the traditional expectations of employee benefits. These additional benefits may include the following:
Memberships to health clubs or gyms to improve employee health.
Discounted pricing at different stores to encourage employee retention.
Concierge services to reduce stress and responsibilities outside of work.
Add Any Other Questions or Concerns to Your Notepad Before the Interview.
There are literally hundreds of viable, good questions to ask your interviewer, but these top questions must be your priority. If you have a specific concern or problem with any of the interviewer's answers, it is a red flag that this position may not be suited for you.
However, you should always take at least 24 hours to consider your options before turning any position down because of a "hunch" or bad response. With preparation, you can ace the nursing interview, and show the world why you have chosen to become a nurse, a person that most people only see when they feel terrible and at their worst. Ultimately, a great nurse understands the importance of asking questions before acting.
Want more nursing interview tips so you can land your dream job? Check out the other in the series: "Landing Your Dream Nursing Job: What to Wear and Bring to a Nursing Interview" and "Landing Your Dream Nursing Job: Questions to Expect From Nursing Interview"