Landing Your Dream Job: Questions to Expect From Nursing Interview
Landing Your Dream Job: Questions to Expect From Nursing Interview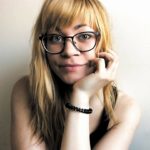 by

Greta Kviklyte
Life Saver, AMC
Co-authored by Kim Murray, RN, M.S.
posted on Oct 10, 2016, at 9:39 pm
AFTER YOU HAVE GATHERED YOUR DOCUMENTATION, dressed in business attire and readied your attitude, you may feel completely ready to take on your nursing interview. However, you can go a step further in your preparation by thinking about your answers to these questions to expect from your interviewer.
We offer Online ACLS, PALS and BLS Certification and Renewal
How Do You Handle Conflicts in the Work Environment?
Conflicts are an inevitable part of any work environment. Even when you agree with others, there may be one person unwilling to relent. When asked about handling conflicts, your answer needs to include the following details:
An explanation of both sides to the conflict.
Evidence to suggest one option is better than another.
Compromise to determine a resolution that is acceptable to all involved parties.
How Do You Respond to a Difficult or Demanding Patient?
This is one of the most common questions asked during a nursing interview. You may have a patient in uncontrolled pain, or another patient's family members may be hostile. Rather than turning your back on the patient, you need to explore all possible ways of alleviating the issue. For example, a patient with a headache that has not yet responded to pain medication may benefit from lowered light levels. Alternatively, you may exercise nursing judgment to warrant a call to the physician.
What Are Your Biggest Strengths and Weaknesses?
This question varies, but your biggest strength should always include adaptability and calm in stressful situations. Regarding weakness, you might describe the urge to stay at work even when your shift ends to make sure that one patient is taken care of properly.
Why Do You Want to Work in This Facility?
The answer to this question is why you chose nursing as a career. If you have a personal reason for wanting to work in a specific facility, such as a skilled nursing facility, you might describe your compassion and memories of caring for or spending time with your grandparents. A few other alternative ways an interviewer might ask this question include the following:
What do you find rewarding as a nurse?
Why are you interested in rehabilitation, med-surg or intensive care?
Why should I hire you for our team?
Do You Prefer Working in Teams or Alone?
As a nurse, you will experience the enjoyment of working in teams and alone. Rather than alluding to one preference over another, explain why you enjoy working in both teams and alone. For example, working alone gives you authority to fully care for a person, and working in teams helps to check your own knowledge and skill.
Are You Reliable and Dependable?
Nursing is built on reliability and dependence. Your patients rely and depend on your ability to provide the best care possible. However, these traits also apply to your personal capacity to be at work on time, at least 15 minutes before your shift begins.
How Do You Maintain Your Licensure and Stay Current With New Medical Practices?
You will need to complete continuing medical education (CMEs) to maintain your nursing licensure, but you should also stay updated on the most recent developments and best practices in caring for people. Some key ways of keeping track of these developments include subscribing to nursing publications or taking additional classes throughout the year. One of the most common methods of completing CMEs comes from renewing required certifications such as ACLS, PALS, or BLS renewal.
How Would Your Previous Employer or Educator Describe Your Work Ethic?
This is basically a way of saying, "Tell us about yourself." Rather than trying to focus on what you bring to the table, think about how your previous work or clinical experiences have improved your skillset. You may also want to create a list of three words to best describe yourself, such as energetic, compassionate and thorough.
Tailor Your Question Preparation to the Unit You Are Interviewing For.
There are literally dozens of questions you may be asked, so you should also create a list of possible concerns that may come up in the unit you are applying for. An ICU may require additional certifications, or an addiction center may ask about personal experiences in caring for those with mental disabilities. Ultimately, you only need to be honest, and let your love of nursing shine throughout the interview.
Want more nursing interview tips so you can land your dream job? Check out the first blog in the series: "Landing Your Dream Nursing Job: What to Wear and Bring to a Nursing Interview"