Making Kids Cry Sometimes: The daily duties, job outlook and world of pediatric nursing
Making Kids Cry Sometimes: The daily duties, job outlook and world of pediatric nursing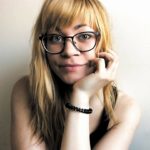 by

Greta Kviklyte
Life Saver, AMC
Co-authored by Kim Murray, RN, M.S.
posted on Oct 8, 2015, at 9:41 pm
SO YOU'RE CURIOUS WHAT A DAY IN THE LIFE OF A PEDIATRIC NURSE LOOKS LIKE. Maybe you've just started dating one, or maybe you are considering becoming a pediatric nurse (or maybe you're just fascinated with their career choice because children are the cutest). Well we have a news flash for you: pediatric nurses don't typically get to see the happiest of children. Instead, they often make the kids cry, and undergo shift after shift of screams, tears and protective parents.
We offer Online PALS Certification and Renewal
With Pediatric Nurses Week coming to an end (October 6 – 12), we thought it was necessary to delve into the daily duties of a pediatric nurse to better educate our readers about what a day in the life of these specialty nurses looks like.
A Day in the Life of a Pediatric Nurse
Let's take a look into our made up friend Candice, a passionate pediatric nurse working the "typical" life of her chosen career path.
Candice works alongside a physician, so she is required to perform several tasks throughout the day. These duties include (but are certainly not limited to) the following:
· Assisting in routine check ups
· Taking vitals
· Drawing labs
· Take blood
· Educating children and their parents
· Administering vaccines
· Performing smaller procedures such as cleaning wounds and bandages
· Calling parents of the children to check up on patients in the past
Candice knows that while this sounds easy, specializing in nursing specific to children can be extremely difficult and frustrating. Children have very specific health care needs which require precise training and a very distinct type of person to be a successful pediatric nurse. In short, Candice relies on her years of advanced training and compassion to be the type of nurse her patients need.
Candice knows that not only do children have very specific needs, but they also cannot always communicate like a typical adult patient. Instead, children don't really know what hurts, and if they do, they are unsure as to how to express the pain. Candice is trained to talk to these types of children in a soothing and relaxing manner so that the appropriate treatment can be given, lollipop and SpongeBob Band-Aid included!
Candice also spends much of her time teaching parents how to properly care for children with particular illness or chronic diseases. She creates home plans to help families properly care for their children. You go, Candice!
Outside of the hospital, Candice still works hard educating parents about prevention methods. She knows that much of pediatric nursing is about health care education and preventing the accidents and illnesses from becoming a problem. Last weekend, Candice and some of her fellow co-workers hosted a health fair where they performed various tasks such as physical exams, health screenings and informative discussions.
Clearly Candice is not a real person, but there are thousands and thousands of special nurses just like Candice who are working for children all over the world.
The Future of Pediatric Nursing
The job outlook of pediatric nursing is similar to that of all nursing careers. According to All Nursing Schools, the demand for pediatric nursing is expected to significantly increase over the next ten years.
In short, the more nursing certifications, specializations and experiences a nurse has the higher in demand the nurse's skills will be.
With Pediatric Nursing Week coming to an end, there is no better time than now to thank a pediatric nurse you know. If you are a pediatric nurse, Advanced Medical Certification wants to say "thank you!"