Saving Lives with Music: How these tunes are being taught in harmony with CPR certification
Saving Lives with Music: How these tunes are being taught in harmony with CPR certification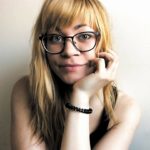 by

Greta Kviklyte
Life Saver, AMC
Co-authored by Kim Murray, RN, M.S.
posted on Sep 30, 2015, at 9:41 pm
CARDIOPULMONARY RESUSCITATION, OR CPR, has to be performed in quick repetition in order to be effective, and is typically taught to be practiced at a rate of 100 compressions per minute.
You may be thinking what I'm thinking, "How do I know what 100 compressions per minute even looks and feels like?"
We offer Online CPR and BLS Certification
Well, you're not alone on this one. Understanding how to perform CPR, especially during the stressful moments of an emergency situation, can feel nearly impossible to some. Because of this, medical professionals and health care providers have been trained to perform CPR to the beat of the popular disco tune "Stayin' Alive" by the Bee Gees (ironic, right?) In fact, the American Heart Association (AHA) actually recommends performing CPR to the beat of "Stayin' Alive" on their Hands-Only CPR website and even created a video campaign featuring Ken Jeong!
Researchers from the University of Illinois College of Medicine tested out a similar tune with a study reported by NBC News, which looked at 10 doctors and five medical students. Doctors and students performed CPR while listening to the disco tune "Saturday Night Fever". Researchers found that not only did they all perform CPR perfectly, but they also remembered the technique with perfection even five weeks after the study was conducted.
100 bpm = 100 compressions per 60 seconds
You get the drift. Stayin' Alive is a popular, older, American song, but what about people who may not be American or familiar with the song? Fortunately, there are tons of songs in our modern world of music today that can aid in the performance of CPR with roughly 100 bpm. Below, we've listed some our favorites according to the genre.
Lifesaving songs you can practice CPR certification with
Country: "Sweet Home Alabama" by Lynyrd Skynard
Pop: "Rock Your Body" by Justin Timberlake
Rock: "Gives You Hell" by All American Rejects
Latino: "Hips Don't Lie" by Shakira
R&B: "Crazy In Love" by Beyoncé
Hip Hop: "Get Low" by Lil Jon
Doing something rather than nothing
Despite the fact that CPR certification is becoming more accessible and easier to learn, especially with online CPR certification, about 70 percent of Americans still feel helpless when witness to a cardiac emergency because they either do not have CPR certification or simply do not remember the material. The AHA states that only 32 percent of victims in an out-of-hospital cardiac emergency actually receive CPR training.
The problem is obvious: some people aren't doing anything. Not because people don't want to be helpless, but because CPR certification has been a burden in the past. Typical classroom CPR certification can take an entire weekend, can be expensive and may not be accessible to laypersons.
With modern technology, CPR certification is now available online through massive open learning courses, or MOOCs. Online training is aimed towards helping all become CPR certified, as anyone and everyone can and should be certified.
So, make yourself a "life-saving playlist!" and share it with your friends and family, you never know whose life you might end up saving!
Do you have a favorite 100 bpm track you like to keep in mind? Share your favorites below in the comments.