Online Nursing Certification: The basics of e-Learning for healthcare professionals
Online Nursing Certification: The basics of e-Learning for healthcare professionals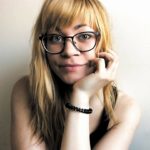 by

Greta Kviklyte
Life Saver, AMC
posted on Sep 23, 2015, at 9:41 pm
E-LEARNING: The delivery of a learning, training or education program by electronic means. E-learning involves the use of a computer or electronic device in some way to provide training, educational or learning material. (Derek Stockley 2003)
Becoming Familiar with E-Learning and Online Nursing Certification Courses
Technology is shaping the world of education everyday, especially within the world of nursing. Modern technology has shaped the Internet into the interactive, united vessel that it is today. For many healthcare providers, the Internet has provided online nursing certification courses that are required by employers all over the world.
We offer Online ACLS, PALS and BLS Certification and Renewal
Massive Open Online Courses, or MOOCs, have become a platform for nurses and employers, allowing for virtually everyone and anyone with Internet access to learn a specific trade. This type of open distance learning is aimed toward making obtaining proper nursing licensure easier, accessible, and more comfortable.
Many health care professionals are required to be certified in several universal certifications, such as Advanced Cardiac Life Support (ACLS), Pediatric Advanced Cardiac Life Support (PALS), Basic Life Support (BLS), and CPR, AED & First Aid. In addition to obtaining initial certification, nurses must recertify these courses every two years to refresh their memory and remain current as the American Heart Association (AHA) updates their guidelines every five years.
Traditional Courses vs. E-Learning
Online ACLS, PALS, BLS and CPR are relatively new in the world of nursing. Before online nursing certifications were an option, health care providers had to sacrifice their days off work, or even take days off, for a weekend course, costing them both time and money.
Online PALS, BLS, ACLS and CPR have taken the nursing world by storm, giving nurses a chance to stay in the comfort of their home and complete their required courses on their own time, a convenient option that is becoming increasingly popular.
The Elements of a Good Online Nursing Certification Course
If you're in the market for a good E-Learning course, be sure that the course you purchase includes the basics of a proper course!
#1: Does the course have graphics, videos, charts, etc.?
High-quality visuals are powerful (and honestly necessary!) in online courses. In order for the course to be engaging, it's important to choose a course that offers visual content. Not only will this enhance the course to make it more interesting, but it will also make memorization and retention easier.
#2: Does the course include audio provided by the instructor?
Many people are auditory learners, meaning they learn most by simply listening. Regardless of the type of primary learner you are, audio enhances the ability to retain information with generally everyone. With that in mind, choose a course that comes with audio instruction.
#3: Does the course adhere to guidelines and come with appropriate accreditation?While there are several different online nursing certifications available, when finding a course specifically for PALS, BLS, ACLS and CPR certification or recertification, it's absolutely crucial to commit to a course that is based on the latest AHA guidelines and that is accredited by a reliable and medical accreditation body, such as Health on the Net Foundation (HON).
Taking an online course for your nursing certifications is a great option for virtually anyone and everyone. After doing a bit of research, you should feel confident that the provider that you choose would provide you with the highest-quality education possible.
If you have additional questions regarding online certification options for nurses at Advanced Medical Certification, you can contact customer service representatives by clicking here. We want to hear from you!