Professional Prospects for Certified Medical Assistant
Professional Prospects for Certified Medical Assistant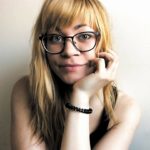 by

Greta Kviklyte
Life Saver, AMC
Co-authored by Kim Murray, RN, M.S.
posted on Jul 24, 2022, at 9:18 am
Are you interested in a career as a certified medical assistant? The US Bureau of Labor Statistics reports the job outlook for medical assistants is rising 18 percent faster than the average job market. This is great news for you as it increases your odds of getting hired in the workforce once you have trained and received certification. There is a demand for 132,600 new certified medical assistants by 2030, and you could be one of the individuals who fill this need in the medical sector. Find out what it takes to become a certified medical assistant (CMA) in the US today.
We offer Online ACLS, PALS and BLS Certification and Renewal
What Does a Medical Assisting Professional Do
To be a CMA in medical assisting, students must train to conduct a variety of hands-on skills that are involved with this occupation. Certified medical assistants work in the medical industry. Their skills are needed by upper-level medical professionals. The types of medical assisting skills that CMAs must utilize include:
Giving shots and injections
Measuring vitals
Conducting phlebotomy, which is drawing blood
Carrying out EKG or electrocardiography to check for heart conditions
Handling patient records
Customer service involving patients
Examining patients
This is an area of expertise that requires getting your hands dirty, often with blood. Therefore, it is super important that CMAs train in their field of expertise and receive certification, as well as state licensing. This is often the requirement in order for a medical assistant to work with patients. Medical assistants work alongside other medical professionals, including certified nursing assistants and medical technologists. These are the workers of the healthcare profession that are heavily involved with cleaning instruments, maintaining patient records, and monitoring patient health. However, a CMA is not someone who is in a leadership role in a medical office or during a surgical procedure. They take information from nurses, doctors, and other higher-level professionals.
How to Become a Certified Medical Assistant
The job of a certified medical assistant revolves around nurses, physicians, and surgeons. Medical assistants have skills that enable them to work in medical clinics, doctor's offices, and hospitals. Becoming a certified medical assistant requires formal training. However, students can now take part in the CMA training for certification online, and in-person practicum training. This reduces the time it takes to pass the certification exam, which is necessary for getting hired as a certified medical assistant.
Steps to Being Hired as a CMA
Step 1: Get Trained in Medical Assisting
To be hired as a CMA for medical assisting, students start with formal training either online or in person. This training provides the tools necessary to take and pass one of the many CMA certification exams. Training costs anywhere from a few hundred dollars to $20,000 for a year of school tuition and board.
It depends on your circumstances and whether you choose to attend an online school or an on-campus program. Places to study to become a certified medical assistant include traditional colleges, as well as university workforce development centers, and third-party training centers.
How long will it take me to get certified as a medical assistant in medical assisting?
Most medical assistant training programs that lead to certification board exams take two years to complete. This varies, especially for students attending part-time online classes. However, it generally takes students about two years to get everything accomplished to attend the board exams.
The first year is for an online or campus-based training program for students interested in becoming medical assistants. The second year covers externships, clinical, and other in-person hands-on training experiences. Students are generally required to complete between 160 hours and 720 hours of in-person training based on their program.
Step 2: Pass a Certification Exam
There are several exams that students can take to become certified medical assistants. These exams include:
The exam certification is necessary for individuals working towards professional status as a CMA. You also need to have proof of a CMA certification to be eligible for employment. To take these certification exams, students have to submit an application and pay a fee of about $125. The exams are multiple-choice tests done on a computer at a testing site.
What are the federal rules for certification as a CMA?
There are no federal rules regarding getting certified as a CMA. Instead, rules come down from state legislatures. Therefore, it is imperative that individuals confer with their state of employment regarding what is necessary for getting a job as a certified medical assistant.
For example, in Washington in the Northwest, there are state-specific rules for certified medical assistants. A CMA must have NCCT exam certification specifically in order to be eligible for employment in the state. In order to get state licensure as an MA-C, which is necessary to get hired, individuals have to do one of the following:
Graduate from an accredited school (ABHES) or program (CAAHEP)
Graduate from a college with at least 160 hours in a clinical externship or 720 clock hours of training
Complete an apprenticeship program
Have military training and experience
Check with local schools providing training and find out what certification exams are provided locally. This offers the best results in choosing the right exam for your state.
Step 3: Apply for a CMA Position
Now you are a CMA and you are ready to apply for a job in this field. Chances are you have already lined up a few options based on your clinical practicum as required by your training program and the certification exam board. Start sending out applications and lining up interviews with potential employers.
Check with your program provider to inquire about employment resources, such as free access to paid job boards and forums online. Attend job fairs in your community or in a city where you want to get hired. Consider relocating to a different city or state to find a job as a certified medical assistant, if necessary or desired.
Is a CMA the name for someone who works in medical assisting?
Yes, a CMA is the same as a medical assistant in most ways and this is a profession for someone working in medical assisting. However, becoming a certified medical assistant only takes one step beyond being trained as a medical assistant. A certified medical assistant has passed a certification exam to prove they are capable of working in this industry. Someone who goes to school and passes all of their training courses is a medical assistant–only becoming certified once they pass a certification exam.
What's the difference between a CNA and a CMA?
A CMA is a certified medical assistant. A CNA is a certified nursing assistant. There are several minor differences. For instance, " The first difference comes with time requirements to get your certification. A Certified Nursing Assistant Certification requires 76 hours of curriculum and training, while it only takes 40 hours to get a CMA Certification," states Enroll at Quality.
A CNA works exclusively with registered nurses (RNs), while a medical assistant works with more types of medical staff. This includes phlebotomists, lab technicians, and surgeons, just to name a few. Certified medical assistants work with these types of medical professionals. However, they are under the direction of another professional and conduct activities when directed by them rather than taking the lead in a team. CNAs do not take the lead of an RN either, as these are both assistant positions.
Is medical assistant certification hard?
No, it is not difficult to get certified as a medical assistant. Students who graduate from a program that is approved by the certification board are already halfway to their goal. From this point, medical assistants take a single examination.
This exam is a multiple choice exam. The exams vary in length. For example, the AAMA exam has 200 questions and is in four parts. Each part is timed. Test takers have 40 minutes to complete each exam segment. These exams cost about $125 each to take, and CMAs must get recertified every 60 months.
However, if you are someone who is entirely new to the medical and healthcare professions, the training and certification for a medical assistant course could be hard. This depends on you as the student and how well you are able to digest the material and apply information.
Can a CMA draw blood?
Yes, but they don't as this is the job of a phlebotomist. If a patient is receiving a blood transfusion or getting their blood work drawn up in a lab, the phlebotomist is the one pulling the plunger on the IV. However, a medical assistant is trained to draw blood and give injections as a skill. They are also legally allowed to conduct this practice if necessary. This is under a physician's order or by the requirement of a registered nurse.
How do I get a medical assistant license in my state?
In each state, the process of getting a medical assistant license is different. The general procedure for licensure as a certified medical assistant involves checking with the state labor board. Here is where you will find out what is needed and where to apply for state licensing for certified medical assistant. Once you apply and receive a state license, this is when you are eligible to apply for a job in that state as a certified medical assistant. Congratulations! Job well done!
Who Should Train As a Certified Medical Assistant
Individuals who are interested in administrative jobs at hospitals or working in healthcare facilities should consider a career as a medical assistant. This is a generalized work area that is lower down on the totem pole of medical professionals. You do not have to spend 10 or 15 years of training in medicine or $300,000 on tuition costs. Instead, getting certified as a medical assistant takes about one year. Timewise, the road to becoming a medical assistant is a lot shorter than that of a medical doctor.
What are good qualities to have if I want to be a medical assistant?
The best qualities for someone interested in a career as a medical assistant are customer skills, patience with patients, and medical knowledge. You also must be able to see blood without fainting, as you might have to perform minor surgical procedures or give injections. Medical assistants must also be good with different types of settings. Some CMAs work in hospitals and medical centers, while others work in private offices and quiet laboratories.
Someone who wants to be a medical assistant should also be ready to deal with emergencies in a medical environment. Whether you are working in an actual emergency room or just a doctor's office, there is almost always a high-stakes scenario at play. Patients are constantly coming and going with medical emergencies that may be life-threatening.
In terms of medical knowledge, medical assistants receive training for conducting basic tasks for patient care. This starts with taking vital signs and blood work and extends to physically examining patients. Medical assistants also write up patient reports. They must also maintain health records for patients according to HIPAA or the Health Insurance Portability and Accountability Act of 1996.
Advanced Medical Certification for Medical Assistants
At Advanced Medical Certification (AMC), there are online courses, certifications, and recertifications that can be completed online. These courses are 100 percent online. Most even have recertification for life as an optional choice. Consider taking one of the following courses to support your medical assistant certification:
ACLS training and certification
Bloodborne Pathogens training and certification
PALS Pediatric Advanced Life Support training and certification
BLS Basic Life Support training and certification
First Aid/CPR and AED Automated External Defibrillator training and certification
Each course at AMC is provided completely online for medical assistants. Those who successfully complete a course exam for certification receive proof of certification immediately. Printed cards are sent to certified medical assistants upon request.
Exams can be retaken an unlimited number of times, too! This is a great aspect of AMC certification as it frees you up to save money in case you bomb the exam the first time. Most exam providers do not give you unlimited retakes and you must reapply and repay the application fee, of more than $100, each time.
Advanced Medical Certification does not do this. Our goal is to provide students with the training materials and latest resources for certification as a medical assistant. This includes various training courses related to your occupation in the medical field.
Choose AMC and our extensive lineup of medical and healthcare profession certifications. Share your experience of becoming a certified medical assistant in the comments section or the Facebook discussion.