PALS Megacodes – What to Know About It
PALS Megacodes - What to Know About It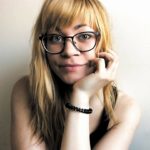 by

Greta Kviklyte
Life Saver, AMC
Co-authored by Kim Murray, RN, M.S.
posted on Jun 21, 2022, at 9:03 am
When a child goes into cardiac arrest and needs emergency medical attention, someone with PALS training and PALS megacodes are best suited for saving their life. PALS or Pediatric Advanced Life Support is the best way to train for treating pediatric patients. Along with learning about the latest resuscitation tools, PALS Megacodes are also useful for teaching and preparing for real-life events. As a first responder or nurse, you have to get recertified with PALS every two years as part of your First Aid/CPR training. See what these PALS Megacodes are all about and find out what is new for PALS certification in 2022.
We offer Online PALS Certification and Renewal
What are PALS Megacodes
PALS megacodes are training modules to help health care professionals practice before they put treatment modalities into action. As infants and children are less capable of saving themselves in a life-threatening situation, adult responders must be fully prepared to provide them with PALS and care.
Megacodes provide the most sustainable way to practice algorithms associated with PALS events. These training modules use field data and information to identify a metaphysical way of thinking about emergencies. All possible outlets and actions are on the table with megacode simulations. This allows for more fluid thinking on your feet when in the wake of a true emergency situation.
In addition, the study of megacodes ensures a professional is able to successfully pass the PALS skills portion of examinations. Adults working in the healthcare industry are required to take these exams every two years for recertification. By studying and maintaining PALS skills training today, you are one step closer to your goal of being CPR, AED, and First Aid certified for pediatric patients.
About PALS Scenarios
Within the context of PALS are scenario exercises that simulate real-life occurrences that PALS can treat. These include:
Tachycardia
Bradycardia
Ventricular fibrillation or V-fib
Ventricular tachycardia (VT)
Complex tachycardias
Respiratory distress focuses on choking and allergic reactions
Each of these six areas is the focus of sudden cardiac arrest for children. When working with life-saving techniques, it is paramount that you have the most up-to-date information and resources. Megacodes are part of this process for PALS training and practice.
Example of a PALS Megacode Scenario
An example of a scenario within PALS that you must simulate in order to get the correct answer would begin with a statement. For instance, a PALS megacode will include a statement explaining a medical emergency and instructions to access the ABCs.
What you have to do here is state what the first step is in managing this healthcare situation. Do you apply for an AED, access GCS, or initiate CPR? What you are doing when answering this simulation is putting yourself in a professional's shoes. What would you do if this emergency were to arise? The answer to this theoretical question is A for Airway and the initiation of CPR.
That is the point of PALS Megacode training scenarios and their algorithms. These algorithms use a tree-like branching structure to map out insightful events and activities that might happen.
As a result of using the megacode scenarios, you gain information on Pediatric Advanced Life Support and other Advanced Cardiac Life Support (ACLS) throughout the simulation practice. Uses include studying for the PALS exam and other First Aid exams, as well as practicing for real-life experiences in the medical field. By keeping up with the latest PALS Megacodes updates, you are able to stay ahead of training and testing dates.
Review of PALS Megacodes Updates
Now let's take a close look at the most recent updates for the PALS megacodes. The International Liaison Committee on Resuscitation (ILCOR) makes megacode updates every five years like clockwork. The most recent year for ILCOR updates on PALS was 2020 and big changes have taken place regarding the initiation of CPR.
Two big changes are happening with when and how to perform chest compressions and breaths on pediatric patients during the use of PALS. In regard to the use of CPR, ILCOR recommends a more modern cycle for life-saving compressions. Now, infants and children receiving CPR get 20 to 30 breaths per minute.
This is much more efficient compared to the 12 to 20 breaths per minute that were previously the rule. Additionally, the infant receives "one breath every two to three seconds" rather than the old rule of "one breath every three to five seconds." Receiving more breaths more frequently with pediatric CPR appears to be more effective at saving lives. As for the updates for chest compression, these rules now apply to the PALS algorithm:
Chest compressions are started when the pulse rate is less than 60 beats a minute.
For a patient without a pulse, 15 chest compressions are added to CPR breaths.
Chest compression is used with an AED or defibrillator as needed.
The new Pediatric Advanced Life Support practices that are updated and approved by the ILCOR come from extensive field research and data. The goal is to find out the missing areas of treatment and support for pediatric patients and make more effective PALS algorithms to support these key modalities. For the 2020 updates, the primary focus is on CPR for infants and improving the outcomes of removing blockages from airways.
Focus on Personalized Adaptive Algorithms
Other updates focus solely on the PALS megacodes and method of activities in testing. The 2020 Guidelines HeartCode program by AHA for Megacode activities replaced the gaming format and eSimulation. Instead of using the concept of gaming to teach PALS concepts and for testing purposes, megacode activities have been replaced.
Now you can anticipate the use of personalized adaptive algorithms, as well as Cognitive Assessment Activities (CAAs) instead of eSimulation. Personalized adaptive algorithms better understand how someone is performing during these timed evaluations. Using a personalized algorithm also increases the effectiveness of PALS examinations. Professionals are able to follow the exam questions that are adapted to their level of expertise as noted by answers on the exam.
As for the latest updates to the PALS algorithms, the algorithms for PALS 2021 include hands-on actions to take during life-saving measures for pediatric patients in these areas:
Cardiac arrest
Bradycardia
Tachycardia
Respiratory emergencies
Further explanation of these algorithms shows that they are based on diagrams that illustrate what to do if a child is suffering from a heart-related condition. For example, the pediatric cardiac arrest algorithm discusses how to treat a child who is also not breathing or does not have a pulse. Using these algorithms that resemble tree diagrams of information helps you to study and prepare for life-saving scenarios.
By training with PALS algorithms and resources that are up-to-date, you are better capable of maintaining proper safety when saving the lives of children and infants. You can also look at the pediatric BLS algorithm that has been updated for 2020.
What's New With PALS Certification
Along with the latest updates on PALS megacodes, there are additional guidelines for PALS certification. This is different from the megacodes. Certification guidelines focus more on the use of specific techniques within the PALS algorithms. Nurse Cheung on YouTube provides information about PALS certification 2020 guideline updates from the American Heart Association (AHA).
From the 2015 to 2020 guidelines for early epinephrine administration for pediatric patients, there are stricter limitations. Rather than administering epinephrine at any time during a pediatric cardiac arrest, it is now reasonable to administer this drug initially within 5 minutes of chest compressions for a cardiac arrest. This is based on information about invasive blood pressure monitoring, which is conducted to assess CPR quality. According to the experienced nurses, "early administration of epinephrine has been shown to save lives."
Additional updates to pediatric CPR and basic life support training via the AHA in 2020 also include:
Single rescuer CPR administration can now be done with three options–using two fingers or two thumbs or one hand for infant chest compression
Starting emergency response with a mobile device immediately
Perform a single round of CPR before leaving a child or infant to call for help
These are the highlights for pediatric CPR and AED for cardiac arrest using the PALS guidelines for 2020. There is another way you can stay on point with the latest updates. That is to sign up for the Advanced Medical Certification for Life for PALS Certification.
What is PALS Megacodes Scenario Simulations by AMC?
Several PALS Megacode Scenario Simulations are provided for professionals by the Advanced Medical Certification (AMC). These megacodes are timed and available now for anyone to try. The different types of scenario simulations include:
Respiratory distress
Bradycardia and asystole
Ventricular fibrillation
Sinus tachycardia and SVT
Along with a megacode simulation exercise and test questions for each of these topic areas, AMC also offers access to a free Pediatric Advanced Life Support Online Handbook. This free handbook covers these timely skills and topics:
PALS Megacodes
PALS Medical Emergency Team
PALS Basic Life Support
Resuscitation Tools
Respiratory Distress/Failure
Bradycardia
Tachycardia
Cardiac Arrest
Pediatric Post-Resuscitation Care
PALS Essentials
PALS Skills Training
PALS Algorithms
Reviews
Along with practicing the megacode simulations, it is important to read and review this free manual. You gain invaluable insight and tips for practicing algorithms. The book also helps you develop a framework for correctly answering exam questions. As a result of the training and learning materials, as a professional conducting pediatric life support in the real world, you are more fully prepared to do your job successfully. Saving lives is essential to your work and requires hands-on skills and training.
What to Expect With AMC PALS Megacode Simulations
Each of the megacode training simulations starts in a multiple-choice format. You are given a question that is based on the information provided above in a text box. The box includes a blue highlighted statement of fact about the simulation. This will cover the who, what, why, when, and where of the simulation that you need to know to format a solution. Theoretically, this information is based on the PALS algorithms and is updated regularly. These algorithms are updated accordingly to meet guidelines for testing and the provision of medical services.
With each question, you receive a corrected answer along with a detailed written explanation of the choice. This information ensures you have the background knowledge and working fundamentals associated with the PALS algorithm to use in the real world. After all, that is what all of this training and preparation is for–to enable you as a healthcare professional to save the lives of infants and children.
Get PALS Certification For Life Online
The PALS certification at AMC is available online for professionals interested in signing up. The course includes PALS Provider certification for Life. This is a unique opportunity to maintain registration for pediatric advanced life support certification for the duration of your medical career. Through the Advanced Medical Certification offering, you are able to sign up once for PALS For Life and save a ton of money on future costs of training and examinations. Get the Timed PALS Megacode Scenario Simulations online and begin preparing for the upcoming exams today.
Try out these new megacode simulations now for free! You do not have to sign up or register to begin these training exercises. Buy PALS Recertification today and earn your PALS skills online at any time. The PALS Certified For Life Bundle is also available and will combine ACLS, PALS, and BLS certifications. Have you already tried it? Share your experience in the comments section below or in the Facebook discussion.