Struggling to Study for your Online ACLS Certification Exam? Our Top 5 Tips
Struggling to Study for your Online ACLS Certification Exam? Our Top 5 Tips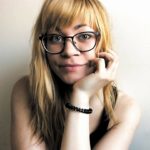 by

Greta Kviklyte
Life Saver, AMC
posted on May 15, 2015, at 9:43 pm
IF YOU HAVE NEVER TAKEN AN ONLINE ACLS CERTIFICATION COURSE final exam, or have not seen the material in a couple of years and are in need of recertification, finding a starting point in preparation can seem extremely daunting and intimidating. Advanced cardiac life support online is not easy, but with some patience and dedication, you can prepare yourself to ensure success.
Using your time to it's highest potential can be confusing. Many people ask themselves: "Where do I start and how can I use my time efficiently?" We want to help ease stress and boost your confidence before and during your online ACLS certification course with some of the methods best proven to guarantee success in ACLS!
We offer Online ACLS Certification and Renewal
1. Study!
"Studying" is a vague term, but in reality, it's an inevitable part of passing the final exam. There are several ways of studying, but we have found two effective platforms:
Practice exams: ACLS online certification final exams are the make or break; you must pass to become certified. Different exams have different types of questions and layouts, so it's important to become familiar with the of the specific provider's exams. Taking practice exams through the provider's website is a great way to familiarize yourself with both the exam style and material.
Manual: The American Heart Association updates their ACLS guidelines and standards every 5 years. Therefore, it's imperative to stay updated. A good ACLS provider will offer a customized manual that follows the ACLS online certification lecture, to act as a study guide. These also typically include practice exams within the handbook.
2. EKG and ECG
Having a solid understanding of EKGs and ECGs is essential prior to taking an ACLS course online. Electrocardiogram identification skills and basic electrophysiology knowledge can be reviewed prior to commitment to the course. ACLS medications can also be pre-reviewed if desired.
3. BLS and CPR
While you do not need BLS or CPR-specific certification prior to taking an online ACLS certification course, you will be expected to understand what the basis of basic life support and cardiopulmonary resuscitation is.
4. Algorithms
ACLS algorithms from the AHA guielines will absolutely be covered during the online lectures. Online ACLS gives you the option to learn at your own pace and pause for clarification, but review of the algorithms prior to enrolling in the course can be helpful. ACLS cardiac arrest algorithm, circular algorithm, bradycardia and tachycardia algorithms are available for figures-only.
5. H's and T's
ACLS mnemonic devices are great ways to memorize crucial implementations and practices within specific situations. The "H's and T's" can help the provider recall information on pulseless arrest.
H's: Hypoxia, Hypovolemia, Hyperkalemia (or Hypo-), Hyperthermia (or Hypo-), Hydrogen ions
T's: Tension pneumothorax, Tamponade, Thrombosis (MI), Thromboembolism (PE), Toxins/Tablets
The H's and T's act as a great and easy-to-remember source especially during PEA arrest, and can help the ACLS provider to find the cause of cardiac arrest and apply the proper protocols.
ACLS online certification can be an intimidating requirement within your career, but does not have to be dreaded. If one adequately prepares and efficiently studies, passing the final exam is most certainly possible.
How do you like to study? Comment below!