Without a Pulse for 68 Minutes
Without a Pulse for 68 Minutes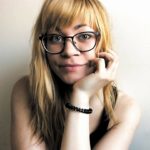 by

Greta Kviklyte
Life Saver, AMC
posted on May 17, 2015, at 9:53 pm
SURVIVING 68 MINUTES WITHOUT A PULSE IS RARE, but surviving without any brain damage is almost unheard of.
As a paramedic, Wayne Schneider is entirely aware of how fortunate he is to not only be alive, but to be fully functioning. With nearly 300,000 out-of-hospital cardiac arrests in the United States alone every year, roughly 92% die, leaving a majority of the surviving 8% with some sort of permanent brain damage.
Luckily for Wayne, his heart attack occurred while in the company of his paramedic partner of 22 years, Greg Booth. As a result, proper steps were taken, which allowed Wayne to receive high-quality CPR.
We offer Online ACLS, PALS and BLS Certification and Renewal
Fortunately, Booth had nearby access to an Impedance Threshold Device, a device that improves blood flow to the vital organs.
Schneider knows how lucky he is to be alive today, and wants his story used as an example for the need to change the standard of cardiac arrest response.
"I know the odds of cardiac arrest, and statistically speaking, I should not be here today. I got a second chance, and I am living proof that with high-quality CPR and innovations, cardiac arrest is not a death sentence. I want my story to help change the paradigm of cardiac arrest response. Don't give up – we can save lives we never thought we could save before."
Proper training and techniques necessary for performing Basic Life Support can be learned through simply taking the fundamental life saving sources available on this website. By working together, we can help you save the lives of others.