Tips for Keeping Up with Certifications as a Pandemic Travel Nurse
Tips for Keeping Up with Certifications as a Pandemic Travel Nurse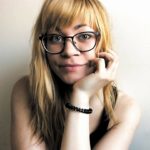 by

Greta Kviklyte
Life Saver, AMC
Co-authored by Kim Murray, RN, M.S.
posted on Nov 30, 2020, at 6:17 pm
Working as a travel nurse is one of the best ways for nurses to increase their income and maintain an exciting lifestyle. In the midst of the pandemic, the need for travel nurses has increased dramatically, making this career path more popular among nurses all around the country.
When you are moving from one travel nursing job to the next, keeping up with all of your professional requirements can be a challenge. If you want to keep all of your required certifications up-to-date, you need to be proactive and plan carefully.
We offer Online ACLS, PALS and BLS Certification and Renewal
Continuing Education, Licensure and Employment Requirements for Nurses
Nurses are required to complete a specific number of continuing education hours in order to maintain licensure. Nurses must also obtain and renew certain certifications in order to maintain their employment. Your specific requirements will depend on the state issuing your nursing license, as well as your employer's requirements. You may also have different requirements depending on the type of nursing license you possess, as well as the specifics of your position.
Challenges for Travel Nurses in the Pandemic
As a travel nurse working in the pandemic, you face unique challenges that may make it more difficult for you to maintain all of your professional requirements. Some of these challenges include:
Juggling employer requirements – Travel nurses typically take on short-term assignments with different employers. Each employer determines their own requirements for employees, which can make it difficult for nurses to keep up.
Traveling – Travel nurses often move to different cities or even different states for their assignments. Planning and preparing for these moves takes time and effort that makes it difficult for nurses to manage their other obligations and requirements.
Stress – Working as a nurse is stressful even under normal circumstances. Working as a travel nurse during the COVID-19 pandemic is even more challenging. With so much extra stress, you may forget to keep up with administrative tasks like finishing continuing education courses.
Tips for Keeping Up with Requirements
Keeping up with your continuing education and certification requirements is not always easy when you have a busy schedule. If you are working as a travel nurse in the midst of the current pandemic, the tips below will help you keep up with all of your professional obligations.
1. Understand all of your requirements.
The first step to keeping up with all of your professional requirements is understanding them. To learn about your requirements, contact your state's nursing board and speak with your employer. If you are working as a travel nurse, your staffing service may also be able to help you take inventory of the requirements you need to meet.
2. Keep track of expirations and deadlines.
Keep written records of all of your certification expiration dates, continuing education deadlines and other important dates related to your professional requirements. Set electronic reminders so you don't forget to fulfill your requirements on time.
3. Schedule your required courses at convenient times.
It can sometimes be tempting to leave your requirements to the last minute, especially when you are juggling so many other responsibilities. However, when you procrastinate on these requirements, you are more likely to miss one. You are also more likely to experience intense stress when trying to pack all of your requirements into a small amount of time.
4. Look for ways to complete your requirements more easily.
Different options are available to travel nurses who need to complete their continuing education requirements. Some of these options are more convenient for nurses than others. Looking for convenient options is one of the best ways to ease the burden of your professional requirements. For example, many CE courses and certifications can be obtained online, avoiding all of the trouble associated with going to an in-person class.
5. Make sure your courses and certifications will be accepted.
Some companies offer continuing education courses and/or certifications that are not accepted by all employers or nursing boards. For this reason, it is important to verify that the courses you take will get you CE credits and certifications that will actually be accepted. Otherwise, you have wasted valuable time and will need to find another way to meet your requirements.
Fulfilling Requirements with Online Courses
In the past, many of the continuing education and certification requirements nurses had to meet could only be fulfilled with in-person courses and meetings. This was highly inconvenient, especially for nurses who work long schedules. Many nurses would have trouble planning these meetings around their work schedules and personal obligations.
In the midst of the COVID-19 pandemic, these in-person meetings are not only an inconvenience, but they are also dangerous. When you meet in person for the purpose of fulfilling your professional requirements, you are putting yourself at risk of contracting the virus. Most of these classes involve multiple nurses all meeting in the same place and sharing equipment. If anyone in attendance is infected with the virus, you may contract it. Given that your nursing job itself is already putting you at risk, it is important to avoid additional exposures as much as you can.
Benefits of Online Courses
Taking your certification and continuing education courses online offers a wide range of benefits for travel nurses working in the pandemic. Some of these benefits include:
Convenience – One of the most obvious benefits of taking online continuing education or certification courses is the convenience of these courses. When you choose an online course, you can complete the coursework on your own time without worrying about interferences with your work schedule. You can also complete all of the coursework in the privacy and comfort of your own home. Since travel nurses are already spending significant time away from home, this is a highly desirable benefit.
Less time – Online continuing education and certification courses usually take up less of your time than a traditional in-person course. With a traditional in-person course, you must travel to and from the facility, and you must go through the course material at a pace designed to accommodate the slowest learners in the room. With an online course, you don't have to spend time traveling back and forth, and you can move through the course more quickly if desired.
Less risk of exposure – Online courses do not pose any risk of COVID-19. These courses allow you to complete all of your coursework remotely, which means you won't have to spend time in a room with any other people who could be carrying the virus.
Less pressure – In-person courses add an unreasonable amount of pressure to your life, which is busy enough on its own when you are working as a travel nurse. With an online option, you won't have to adhere to anyone else's schedule or timetable. Instead, you can move at your own pace.
Getting Certified Online with Advanced Medical Certification
Advanced Medical Certification is proud to offer several different types of certification for travel nurses and other healthcare professionals who are trying to keep up with their requirements in the midst of the COVID-19 pandemic. Certifications available from Advanced Medical Certification include:
Advanced Cardiac Life Support (ACLS)
Pediatric Advanced Life Support (PALS)
Basic Life Support (BLS)
Cardiopulmonary Resuscitation (CPR), Automated External Defibrillator (AED) and First Aid
Our courses are designed to be as convenient for travel nurses and other healthcare professionals as possible. When you choose to obtain your certifications through our company, you will:
1. Take a course that is both convenient and quick.
Traditional certification courses often require you to spend multiple days in training before you can obtain the certification. However, with an online option from Advanced Medical Certification, you can complete the entire course much more quickly, and you won't have to attend multiple classes. Alternatively, if desired, you can also move through online courses more slowly.
2. Have a simplified exam process.
Our certification courses require you to pass an exam after you have completed all course materials. Advanced Medical Certification has designed the exam process to be as stress-free as possible for students. We offer all students practice tests to help them prepare for the exam. In addition, there is no time limit on the exam, which means you can move through the test at your own pace. In addition, you are allowed to take the exams as many times as you need in order to pass with no additional charges. If you fail a certification exam, you will have access to your results so you can improve your chances of passing the next time you take the test.
3. Gain access to high-quality educational materials.
Advanced Medical Certification provides all of the materials needed to complete the course. All materials will be made available digitally. Depending on the course, you may receive skills training videos, as well as reading materials. At the end of your course, you will complete an online certification exam.
4. Get training specific to COVID-19.
The COVID-19 pandemic has changed many medical protocols, including some of the protocols used in CPR and other life-saving measures. Keeping up with all of these changes can be challenging. However, these new guidelines are designed to minimize the transmission of the virus and make the best use of healthcare resources. All of the certifications available from Advanced Medical Certification are structured to teach students about any new guidelines related to COVID-19 so they can be well-prepared for all possible scenarios.
5. Have a guarantee of acceptance.
Nothing is more frustrating than completing an entire certification program only to realize that your certification will not be accepted by your employer. Advanced Medical Certification's programs are designed to be as effective and robust as any other program available, including blended learning programs and in-person courses. Our certifications are accepted by employers all across the nation. For the benefit of our clients, we offer a guarantee that your certification will be accepted by your employer. If your certification is not accepted, we will refund your money.
6. Enjoy a simplified process.
With Advanced Medical Certification, it will be easy to get the training you need without dealing with confusing procedures or expectations. With our courses, you need only an internet connection and an appropriate device, such as a computer or tablet. You can even take the course on your phone. After you have completed the course, your certification will be immediately available to you digitally. Paper cards can also be mailed if desired.
The COVID-19 pandemic has changed the field of healthcare in a variety of different ways. Because of this pandemic, travel nursing has become a more popular choice among nurses everywhere. In fact, with the increase in patient loads across the nation, travel nurses are in higher demand than they have ever been before. Although choosing to work as a travel nurse may give you access to a higher salary and better benefits, it will also make it more difficult for you to keep up with all of your certifications. With the help of Advanced Medical Certification, however, you can keep all of your necessary credentials up-to-date with ease. Our courses are the most convenient option available, with no in-person classes or exams required. In addition, our certifications are recognized all around the country, and we guarantee that your credentials will be accepted. Visit our website today to learn more about our certification courses or to sign up.