Basic Life Support Recommendations to Minimize Coronavirus Spread
Basic Life Support Recommendations to Minimize Coronavirus Spread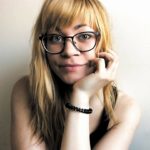 by

Greta Kviklyte
Life Saver, AMC
Co-authored by Kim Murray, RN, M.S.
posted on Nov 13, 2020, at 4:11 pm
The novel coronavirus has presented a wide variety of healthcare challenges that has changed the way providers interact with patients and their families. While some of these procedural changes are designed to protect the coronavirus patients themselves, others are designed to minimize the spread of this virus to other people. One area of healthcare that has seen a change in recommendations is Basic Life Support, or BLS. Below is a discussion of the need for changes to BLS procedures, as well as the current recommendations for individuals providing this type of care.
We offer Online ACLS, PALS and BLS Certification and Renewal
BLS and the Spread of COVID-19
Because of their close contact with infected patients, people working in the healthcare field have the highest risk of contracting COVID-19. This risk is especially pronounced when workers do not have the proper personal protective equipment, or when this equipment is not used in accordance with accepted guidelines. All interactions with infected patients can pose a risk of infection to healthcare providers, but this risk is even greater during resuscitations.
Why Are Resuscitations Risky?
When a healthcare professional administers basic life support, the procedure itself generates aerosols. For example, when a healthcare provider or another individual is establishing an airway, performing chest compressions or using positive-pressure ventilation, viral particles are released into the air. Once released into the air, the American Heart Association reports that these viral particles have a half-life of about one hour. In addition, resuscitation requires multiple healthcare providers to work close to one another, as well as close to the patient infected with COVID-19, which increases the risk of infection even more. In addition, resuscitations are emergency situations that bring about high stress. As a result, healthcare providers may be more likely to neglect important infection control practices, putting themselves and others at a greater risk of infection.
Exploring Basic Life Support Recommendations Amid the COVID-19 Pandemic
In response to the increased risks for healthcare providers who are administering BLS during the COVID-19 pandemic, the American Heart Association collaborated with the American Society of Anesthesiologists, The Society of Critical Care Anesthesiologists, the American College of Emergency Physicians, the American Association for Respiratory Care and the American Academy of Pediatrics to develop recommendations designed to minimize the risk of transmission. These new guidelines include:
1. Consider carefully whether CPR is appropriate.
Understand the burden of CPR in the context of COVID-19. – Providing life support requires great effort on the part of healthcare providers or other rescuers. When COVID-19 is present, the risk of exposure is high, especially in regions with high concentrations of infection. In addition, the mortality rate for patients who have COVID-19 increases significantly with age and for patients who have certain pre-existing conditions. Thus, it is important for healthcare providers to consider whether the benefits of beginning or continuing CPR for a given patient justify the associated risks.
Communicate with patients. – When interacting with patients who have COVID-19, discuss the possibility of life support services. Ask patients (or their healthcare proxies) to provide instructions in the event of a need for an increased level of care.
Create and follow clear policies for determining the appropriateness of CPR. – All healthcare organizations and agencies that provide life support services should develop clear policies that help frontline workers determine whether they should start or continue CPR for a patient who has COVID-19. These policies should be based on the patient's goals of care, likelihood of survivor and risk factors for infection. Policies should be published and communicated to patients, as well as to every frontline worker.
Use extracorporeal CPR sparingly. – The use of extracorporeal CPR for patients with COVID-19 is not supported by data at this time.
2. Reduce the exposure of providers to COVID-19.
Wear the recommended PPE at all times. – Before entering a room to administer life support, every rescuer should put on the appropriate PPE in order to protect themselves from contact with any airborne virus. Specific PPE recommendations may vary based on the situation.
Limit personnel. – The number of personnel permitted in the room during BLS should be minimized as much as possible to permit social distancing and reduce the spread of COVID-19. Only people who are performing an essential function should be in the room during the procedure.
Use mechanical CPR devices. – When possible, mechanical CPR devices should be used in place of manual chest compressions. This reduces the number of rescuers required in the room, which in turn reduces the spread of COVID-19. Mechanical CPR devices should be used only in settings where the patient meets the device manufacturer's height and weight criteria.
Communicate. – When new personnel arrives on the scene, or when a patient is being transferred to another location, COVID-19 status should be clearly communicated so that all personnel who interact with the patient can take the appropriate precautions.
3. Prioritize the use of strategies that have lower aerosolization rates.
Minimize aerosols before intubation. – Prior to intubating the patient, use a bag-mask device that has a tight seal and a HEPA filter. For adult patients, a non breathing face mask covered with a surgical mask may also be used for passive oxygenation.
Intubate patients in cardiac arrest. – Intubate patients who are in cardiac arrest with a cuffed tube as soon as possible.
Use video laryngoscopy. – If video laryngoscopy is available, use this technology to reduce the intubator's exposure to aerosolized virus particles.
Improve intubation success. – Improve the success rate of intubation by choosing the approach that will give the best chance of success on the first try. Chest compressions should also be paused during this time to prevent intubation failure.
Use HEPA filters. – When using any mechanical or manual ventilation devices, attach a HEPA filter in the path of exhaled gas before administering life support.
Minimize disconnections. – Once the patient is on a closed circuit, reduce aerosolization of virus particles by minimizing disconnections.
Training and Certification
In order to administer BLS safely and appropriately, rescuers need the proper training. In light of the COVID-19 pandemic, the need for good quality training becomes even more important. Administering CPR now poses risks that were not present previously, and the protocols and recommendations are continuing to change as more information becomes available. For this reason, it is important for every healthcare provider, emergency medical services technician or other potential rescuer to get updated, quality BLS training and certification.
In the past, most people obtaining CPR certification attended in-person classes where they learned the procedures and practiced them under supervision. However, thanks to advances in technology, it is now possible to get the training and certification you need entirely online.
Comparing Program Types
Several different types of BLS training programs are available. These structures include courses conducted entirely in a classroom, blended courses and courses conducted entirely online. Each of these different programs offers its own benefits. However, in the era of COVID-19, online programs offer advantages that make them preferable for many people in need of certification. Some of the advantages of online training programs include:
A lower risk of exposure to COVID-19. – All courses are conducted entirely over the internet and no in-person interactions will be required. Both in-person and blended courses, on the other hand, will require the use of shared equipment, as well as close interactions with instructors and other students.
Convenience. – When you are working as a healthcare provider, you already have a busy schedule, and it can be difficult to get the training and certifications you need through in-person or even blended courses. With an online training course, however, you can complete your training on your own time from any location that has internet access. In addition, online courses allow you to determine your own pace, which means you can move through the program as slowly or as quickly as you want.
Certifications your employer will accept. – When comparing different program structures, prospective BLS training students are often concerned that an online course won't provide an acceptable certification. However, a high-quality online BLS course will provide equivalent training using all of the same materials and teaching all of the same skills as an in-person or blended learning course.
BLS Training from Advanced Medical Certification
Advanced Medical Certification offers an online BLS training program to help both healthcare professionals and civilian rescuers gain the knowledge and skills they need to perform CPR. In addition, this course provides AMA Category 1 continuing education credit. Our course is appropriate for both initial BLS certifications and recertifications. Advanced Medical Certification's BLS training program provides numerous benefits and advantages.
Guaranteed Acceptance
Our BLS certification program was designed specifically to maximize the likelihood of employer acceptance. We use all of the same high-quality materials as an in-person course, and we teach all of the same skills you would learn in any other high-quality program. In fact, we are so confident that your certification will be accepted that we offer a money-back guarantee.
A Simplified Exam Experience
When you choose to obtain your BLS certification from Advanced Medical Certification, you won't have to take a classroom skills exam. Instead, you will complete your exam entirely online. Our exams are not timed, so you can move through the test at your own desired pace. If you fail the exam, you can re-take it as many times as you want with no additional payment required. In addition, we offer practice questions to help you prepare for the test.
Up-to-Date Information
Because of COVID-19, the guidelines and recommendations for BLS procedures are always changing. As a result, it is important for anyone obtaining BLS certification to make sure the program they choose is offering the most up-to-date information. Fortunately, Advanced Medical Certification takes steps to make sure all of its training programs are updated in accordance with all of the latest CPR recommendations.
A Quick Certification
Many students are able to complete our course in as little as one hour. This allows you to get the certification you need and get back to your life quickly. For added convenience, we also offer an instant digital BLS provider card you can download as soon as you have completed the course, as well as a BLS certificate. If necessary, we can also mail a copy of these documents free of charge.
Contact Advanced Medical Certification
Becoming BLS certified in the time of COVID-19 comes with its own unique complications. Because of changes to protocols and the increased risk of exposure to infection when providing CPR, it is essential for every rescuer to be sure that they have the information they need to provide CPR safely and appropriately. In addition, all frontline workers who have CPR certification requirements must still continue to obtain the necessary recertifications, regardless of the obstacles brought about by the pandemic.
Fortunately, Advanced Medical Certification makes it easy for you to become BLS certified or recertified with as little time, effort and risk as possible. With our program, you will learn everything you need to know to perform BLS, including updated information released because of the risks of COVID-19. In addition, you will not be required to attend in-person classes or take any in-person exams. Instead, you can complete the entire program on your own time from the comfort of your own home. Please contact Advanced Medical Certification today to learn more, or simply log onto our website to begin the enrollment process.
Have you found something new? What recommendation do you have for others? Share with us on social media.