Top 5 Health Care Trends to Watch Out For 2018
Top 5 Health Care Trends To Watch Out For 2018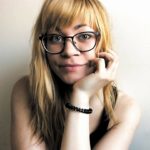 by

Greta Kviklyte
Life Saver, AMC
posted on Feb 12, 2018, at 4:39 pm
OUR HEALTH CARE INDUSTRY IS FACING TRYING TIMES, as new and emerging events take place. The challenges of maintaining health care coverage comes with a price. The Affordable Care Act bill is currently under review as Republicans look to reform Medicaid, Medicare and the Affordable Care Act. These are all government insurance programs which mostly benefit the poor, elderly and underserved.  With an outcome nowhere in sight, our government continually faces another uphill battle from hackers, the opioid epidemic and a nationwide "Killer" flu.
We offer Online ACLS, PALS and BLS Certification and Renewal
As a result of these challenges, we as a people should look for five major trends to take place in 2018.
These trends will cost the American people to demand for justice and reevaluate the systems in place. Insurance comes with a cost, and those who have it are benefiting from:
Affordable health care
Proper medical care
Access to medical care
Prescription drugs
Medical supplies
Rehabilitation
Dental care
Well care visits
Fortunately, the list goes on. However, if the ACA is overturned, these services and benefits may change. As the debate continues, everyone is expecting a possible outcome, one that everyone can live with.
1. Medicare: Medicaid-Affordable Act could be impacted by the GOPs Decision to Cut Back
In an effort to lower Medicaid spending by 35 percent in the next 18 years, Republicans proposed to restructure Medicaid's funding agreement. In December of last year, Paul Ryan the 54th Speaker of the United States of America House of Representatives made a profound statement during the 2017 health reform debate. He stated, that the first business of duty, for Republicans will be to reduce benefits recipients are entitled to under federal spending programs. What do this mean for individuals relying on Medicare, Medicaid and the Affordable Act Marketplace insurance coverage?
The opposition to the proposal comes from Andy Slavitt, past acting Administrator, who offers some advice on cutting insurance cost. Not everyone is as eager as Paul Ryan and his colleagues to reform Medicaid or make "Deep cuts." Instead the Senate should be looking for ways to resolve their differences and stay focus on reaching a solution to maintaining quality health services and benefits for our aging and underserved citizens.
The Republicans toyed with the idea of transforming the Medicaid program into a collaboration, which allows the government to contribute a portion of money towards an elderly person health premium. The problem with this theory opens another problem which translate to an increase in health care spending. One possible solution Republicans came up with is one that will affect millions of citizen seniors in the United States, changing the Medicare eligibility age. With so many seniors reaching the age of retirement on the rise, this theory will certainly put a strain on families and individuals.
2. Continual Changes in Value Based Health Care
Americans can expect more of the same tactics from the Trump Administration, when it comes to downplaying Obama Care. Their plan in 2017 was geared towards ending three already planned "Bundled" payment models associated with Medicare. The plan was to scrap a well needed incentive model payment plan that would benefit the cardiac rehabilitation health industry. However, the health care industry will continue to thrive in maintaining its path towards improved out-come based models.
The value-based purchasing program is already in place for hospitals, but physicians are not so lucky. Hospitals serves millions of people on a regular basis, and so do physician offices, clinics and other counter parts of the health care industry, but at a slower pace. Nevertheless, over 257,000 eligible practitioner providers will not receive benefits under the value-based program, if they do not meet the guidelines. The industry in question must:
Show a continual use of the EHR system
Be certified users of EHR technology; or have their funding cut by one percent.
Follow Medicare Electronic Prescribing Incentive Program (eRX)
Comply with the Physician Quality Reporting System (PQST)
Although doctors are facing a penalty when not complying with Medicare reporting system, they are represented with an opportunity to fight back. Physicians are allowed to present CMS a monthly bill for obtaining remote chronic management to qualifying patients.
3. Medicare Advantages Expand in 2018
Good news for individuals 65 years and older, who qualify or might already have Medicare. According to a recent report found on the NCPSSM.org (National Committee to Preserve Social Security & Medicare Facts) website, Medicare currently serves more than 55 million elderly and disabled individuals. However, this number is expected to:
Increase in 2018
Increase by 2030
Increase the number of enrollees to rise to 79 million
Despite the expansion in Medicare coverage, there still remains a mere one in ten of these beneficiaries that have no supplement health insurance, while the remaining 90 percent of beneficiaries carry some type of supplemental insurance coverage. Medicare is one of the largest medical providers of services for the elderly and disabled Americans who meets the age and disability guideline. The program contains four separate parts, where each part supports a different type of function. While some individuals only have part A and B, others might have part A or B or Part C or D, depending on their needs and what part they qualify for. If the program is canceled, millions of underserved, medically disadvantaged and elderly will be left with little or no access to medication or prescription assistance, medical supplies, and hospital coverage. However, no one wants to cut the program, so everyone in D.C. is looking for a mutual agreement that will benefit everyone.
4. Patients Viewed More Valuable than their Patient Portal Profile
Patients have the option of viewing their medical profile through the eyes of an online portal. Patients are consumers like regular shoppers and they tailor their needs to what is available at the best price. When comparatively shopping for online deals information proves to be the greatest resource. The health care industry is expected to pay more for value and not just numbers. Hopefully this approach will influence health companies to initiate the same approach and consider pursuing a strategic investment plan that will improve patient experience.
What is a Patient Portal? A patient portal is an online website, which details the patient's experience. Here the patient can view:
Recent and upcoming doctor visits
Prescription medications
Lab results
Immunization records
Discharge summaries
Schedule appointments
Verify allergies
Make non-emergency medical appointments
Update contact information
Make payments
Download and print forms
View educational pamphlets or materials
The patient portal offers many great resources and benefits, and patients can access this information 24 hours per day.
5. Technological Advancements Transforming the Entire Health Care Industry
Technology is evolving at an increasingly upbeat pace, especially in the health care industry. Now that technology is being used in the medical industry to track patients, what changes can we expect?
Fashionable Tracking Devices

In the United States alone more than 70 million individuals are wearing some type of tracking device to record their physical activities. Tracking devices record sleep patterns, calorie intake, miles walked or ran, and some much more. The new and improvement tracking devices will help improve the overall patient care, as patients are encouraged to engage in the program. Why? Because good health is priority and everyone wants to know where they stand from a medical standpoint.
Doctors Reaching Out to Patients via Social Media

Living in a world where comparative shopping, social interactions and personal greeting are completed from any place in the world, the health care industry will step up its game in reaching out to patients outside the office. This is new, groundbreaking territory for the health care industry, but not for individuals looking for the best health care insurance coverage. Social media is an area that most doctors and other health care professionals have not considered, due to the HIPAA laws and other laws surrounding doctor- patient confidentiality. As it seems, this might be rapidly changing in 2018 as the health care industry thrives for new ideas on how to improve patient satisfaction scores.
Increase in Availability of Real-Time Data
Despite the improvement in electronic health record systems, some health care facilities still experience a gap in the information they need to provide quality health care solutions to their patients. Information is needed to guide facilities in the continual care of patients, once they leave their facility and are assigned to another facility. The majority of the information needed is not received in a timely manner, thus delaying treatment or services. To make getting this information less cumbersome, an Enterprise Data Warehouse (EDW) could be the missing key.
The system will allow technical and non-technical personnel access to the system for the purpose of accessing and transferring data. Implementing a warehouse system such as this can save lives, reduce costs and help locate patients once they leave the hospital. If health care professionals are to perform their jobs error free, they need readily available systems and access to pertinent real time information.
Upgrading from ICD 9 to ICD 10
Much controversy took place when the new coding system ICD was implemented more than 20 years ago. Today, much of the same controversy is still in circulation as the ICD 9 coding system is being upgraded to ICD 10. It is more than 20 years in the making, but the new system is already here, and health care professionals are expected to start integrating the new coding system into their professions as soon as possible. Like any other change, everyone is expected to follow the rules.
This means that coders must learn and use the new coding system. Although, training and implementing this new coding system might be frustrating and overwhelming to hospitals, doctor offices and health care facilities, the ramifications of not implementing the system in a timely manner could be far worse. Although, some health care facilities are always training their coders there is still much to learn. The challenge is getting the right people trained to do the job, while they are still working on their current jobs.
Any mistake in coding can prove to be costly. Codes are the essential pieces of information which are distributed to millions of payers, providers, and claim handlers. Most importantly, the upgrade to ICD will greatly impact the Health Insurance Portability Affordable Act, which millions of patients are a part of. The codes are vital in the calculations and payments of trillions of dollars in Medicare, Medicaid, and private insurance. It is determined that under the new ICD 10 coding system, coders must learn and apply more than 68,000 diagnostic codes. A recent survey revealed that as of now, a little over 9 percent of physician groups are not in compliance due to out of date equipment.