CPR Certification: 9 Reasons to Renew Before Spring Break
CPR Certification: 9 Reasons to Renew Before Spring Break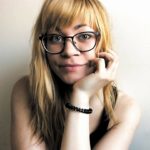 by

Greta Kviklyte
Life Saver, AMC
Co-authored by Kim Murray, RN, M.S.
posted on Mar 6, 2018, at 5:48 pm
STUDENTS AROUND THE COUNTRY ARE GEARING UP FOR SPRING BREAK, which begins in early March and lasts through mid-April. Unfortunately, spring break good times can be disrupted by accident, injury, and unforeseen circumstances. The best preemptive measure to take before embarking on your break, is to complete a basic CPR Certification so you feel confident in ability to perform during times of unforeseen circumstances.
Alcohol consumption, the use of other substances, and this carefree attitude create a recipe for disaster.
We offer Online CPR and BLS Certification
Even among students watching what and how much they engage in the festivities, the actions of others may result in the sudden thrust into adulthood, emergencies, or even disasters, reports Tuscon.com. Another student may drink too much, or a trip abroad could coincide with an outbreak of illness, a natural disaster or other event.
With annual warnings already underway by the National Institute on Alcohol Abuse and Alcoholism (NIAAA), parents may fear the decision to let students go away on spring break. Since forbidding spring break travel and enjoyment is only likely to be met with anger, students, parents and guardians, friends, and other spring breakers can take a few steps to plan ahead, prepare for the unexpected, and return safe, healthy and ready to finish the school year strong.
1. Get a Physical ASAP
Before heading out for break, especially when traveling abroad, get a physical. A physical is a catch-all checkup that can help you ensure your break is free from delays or health problems. In addition, spring break activities can involve many attractions for thrill-seekers, including ziplining, roller coasters, scuba diving and more. Furthermore, some medical tests may require up to one week to receive results.
2. Update Your Vaccinations, and Check for Health Alerts Issued for Your Destination
Other parts of the world, including the tropics, are more susceptible to mosquito-borne illnesses around the year. As a result, updating your vaccinations may help keep you from catching a virus. Depending on travel destinations, updated vaccinations may be required for entry into foreign countries. The Centers for Disease Control and Prevention (CDC) publishes an online quiz to help determine which vaccines are necessary.
The CDC tracks outbreaks of preventable and non-preventable ailments around the globe, and such information is published online to inform travelers. Check CDC.gov for any health alerts issued for travelers to your destination, and adjust your travel plans as necessary. In addition, the CDC Travel Health Alerts will explain any precautions you may need to take.
3. Watch Your Step, Literally
Even when visiting tourist attractions or hanging by the pool, you may suffer a fall, resulting in injury. Always watch where you step, and make sure to clean any areas in your hotel room or accommodations. Although housekeeping may be for staff members, clutter, spills, and unkempt areas increase your risk of a fall. The last thing you want is to get a cast while on spring break.
Some facilities or hotels with even quality accommodations may hide dangers. For instance, an upper-floor room with a balcony may seem nice, but if alcohol is involved, a poor decision could result in an accidental fall. Someone drinking may accidentally inhale water while swimming, which could increase risk of drowning. A misplaced step while climbing stairs or simply walking down to breakfast could result in major trauma.
It sounds terrifying and unconscionable, but accidents do occur. Students should take care in what they do, where they step, and how they react. Moreover, overseas health facilities may not accept health insurance information, so avoiding injury and accident is the best policy.
4. Eat and Drink in Moderation, or At Least Stay Hydrated and Well Nourished
Spring break is a time of great food, cocktails, and music, but too much alcohol, food, or even non-alcoholic beverages will leave you feeling miserable. Eat unhealthy foods and consume alcohol in moderation. Also, practice moderation when consuming caffeine-containing items, including coffees, teas, energy drinks, and carbonated beverages.
Regarding alcohol use, students must be wary of signs and symptoms of alcohol poisoning. According to CDC, students need to limit alcohol consumption to reduce risk of injury, dehydration, and alcohol poisoning.
Unfortunately, spring break is often synonymous with binge drinking, and since excess alcohol consumption may result in alcohol poisoning, students need to know when someone is in real danger. In fact, college males consume up to 18 drinks per day while on spring break, and female college students consume up to 10 drinks per day, reports Dr. Robert Glatter via Forbes magazine.
Blood alcohol consumption (BAC) is not limited to increases while actively drinking. If someone loses consciousness, the BAC may continue to rise to dangerous levels. Students exhibiting these key symptoms and warning signs of alcohol poisoning need medical intervention:
Metal confusion and trouble understanding others
Inability to be roused, seeming to be passed out, or loss of consciousness
Vomiting that continues or results in the appearance of blood in the eyes
Seizures, even minor seizures lasting a few moments
Irregular or decreased respiratory rate of less than eight breaths per minute
Decreased body temperature
Bluish skin color, often most noticeable around the lips and fingertips
Paleness
Someone suffering from excess alcohol consumption is also more likely to choke. Alcohol decreases neural functioning and affects the gag reflexes. Intoxication literally makes it more likely to choke when eating or aspirate.
5. Avoid Risky Behaviors
Risky behaviors can be an uncomfortable topic to discuss with college students, especially as conversations revolving around risky behaviors are prevalent in high school years. But, college students can benefit from revisiting the conversation on unsafe sexual practices, risk of sexually transmitted diseases or infections (STDs and STIs), unplanned pregnancy, drug and alcohol use, and basic safety risks. Students should be prepared for such situations, using appropriate male or female condoms to lessen the chance of unplanned pregnancy or contracting a STD or STI.
Students are more likely to think twice about their actions when these conversations occur before they head to their vacation spots for spring break. Students should be re-educated on the importance of consent before engaging in sexual activity, staying aware of their surroundings, avoiding the temptation to binge drink, and the dangers of addiction following drug abuse.
Students traveling for spring break may also be subject to an increased risk for sexual violence. While avoiding risky behaviors can help prevent becoming the victim of sexual violence, students should also work to avoid situations where sexual violence is likely. Know the laws of your destination, as well as the where, when, why, and how you will be commuting between attractions at your destination.
6. Research Your Destination in Advance
It is always a good idea to know where you will be staying, how to reach the authorities, local medical facilities, and cell phone availability for your destination. If you have a smartphone, check with your carrier to ensure you have international call and data enabled. Some carriers may offer different rates for international use, or you may consider purchasing international data, talk and text in advance. This will help parents and guardians stay reassured while on break.
As more areas have legalized recreational marijuana, it is also worth discussing the laws surrounding purchasing and using legalized, recreational marijuana. Students must understand these facts to help prevent personal injury or contributing to the injury or other harm to friends, co-travelers or complete strangers while enjoying the spring holiday.
Of course, researching your destination is also an excellent opportunity to see what attractions, amenities, hang-outs, and adventures await during spring break. If you or someone is life-threatening allergies, especially those involving exotic foods or insect stings, make sure to be aware of the potential allergens present at your destination. If so, include an Epi-Pen in your luggage, or pack it in your emergency first aid kit, provided you are driving to your destination.
7. Create an Emergency First Aid Kit
You do not need a full-stocked emergency first aid kit for air travel, but it will come in handy, if the airlines allow travel with such belongings. A basic first aid kit, according to Ready.gov, should include:
Medications prescribed to you under the authority of a health care professional
Gauze and bandaging
Scissors and tweezers
Medical tape
Over-the-counter medications, like acetaminophen, ibuprofen, and diphenhydramine
Triple antibiotic ointment
A notecard containing emergency contact information
Water
To make your own first aid kit, check out our DIY guide! If you are planning to drive to your destination, create your first aid kit in advance. Also, make sure you have a roadside emergency kit ready. Roadside kits are available online and at big box retailers.
If you will be flying, consider purchasing a small, travel first aid kit upon arrival at your destination. This will make passing through security checkpoints easier and reduce risk of delays. In addition, most convenience stores will carry the necessities for a basic first aid kit. Several other safety items to bring include goggles, sunglasses, sunblock, and insect repellant.
8. Travel in Groups
As explained by ABCNew.go.com, students engaging in the spring break holiday should make traveling in groups priority. Although the need to stay together is true domestically, it can be of greater importance when traveling abroad. Students in groups are less likely to become the victims of crime or become engaged in otherwise unsafe activities.
The risk of becoming a victim of crime when consuming alcohol has increased 13 percent in recent years. Given 1,825 college students between the ages of 18 and 24 die from alcohol-related injuries annually, reports the NIAAA, students traveling and engaging in alcohol consumption during spring break may be at a greater risk for serious bodily injury or even death.
9. Get Your CPR, AED and First Aid Certification
Can you tell the difference between choking and trouble breathing? Is someone loses consciousness or stops breathing, do you know how to react?
The answers to those questions can mean the difference between enjoying your spring break or being filled with remorse and sadness. Being safe during spring break requires your attention to detail and the ability to respond correctly when someone is in medical stress, so getting your CPR should among the top steps to take to make spring break more enjoyable and safe.
As part of a CPR course, you will learn how to check for respiration, a pulse, and other signs of distress. You will know how to identify a situation for safety and provide life-saving measures until help arrives. The risk of injury and accident while consuming alcohol, alone, is enough to spur the need to get your CPR and First Aid certification. Also, CPR is not a time-consuming course, and it can completed at your own pace via an online program, perfect for students trying to finish school work prior to the spring holiday.
Plan for a Safe, Secure, and Enjoyable Spring Break Holiday!
Spring break is supposed to be an opportunity to get away from class, enjoy the sunshine, reconnect with peers, and experience adventure. Yet, spring break represents one of the greatest periods of potential danger for college students. Everyone will be enjoying the festivities, and a single decision could mean the difference between life and death. If someone stops breathing, as may be the case in alcohol poisoning or after an accident, you could literally save his or her life. You could help someone make it home to their school, their parents, their siblings, and their friends.
Follow these nine steps, and do not rush through any of them. Each step is essential to staying safe, and they will reduce your risk of injury and make it a joyous occasion. Also, do not forget to enroll in your CPR, AED and First Aid course online by visiting our page, so you can be as ready as possible for your spring break vacation!