Top 5 Health Care Trends to Watch Out For in 2016
Top 5 Health Care Trends to Watch Out For in 2016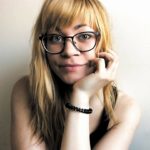 by

Greta Kviklyte
Life Saver, AMC
Co-authored by Kim Murray, RN, M.S.
posted on Dec 19, 2015, at 9:41 pm
We offer Online ACLS, PALS and BLS Certification and Renewal
1. Higher drug prices
With the overnight 5000%-increase of Daraprim this past August, it's no wonder higher drug prices are in our 2016 forecast. In America, drug prices have reached an all-time-high. Pharmaceutical companies and the American government seem to be teeter tottering about where drug prices should rest but can't seem to find a solution. We'll see what happens, but our hopes are that they drug prices will remain affordable.
2. An increase in smartphone use
Another major healthcare trend of the New Year projected by Becker's Hospital Review and PWC are what they call "bedless hospitals". No, this does not mean you will have to stand during your appointment. As we all know, smartphone and tablet usage is only getting more prevalent all over the world, and the functionality and usage of these handheld devices are only getting more advanced.
In 2016, the healthcare industry can expect to be available within the homes of these device users. From continual health monitoring to a specialized diagnosis, parents can skip the appointment for little Jimmy and treat him without making him leave the house!
3. More cases of behavioral healthcare
Mental health is often deemed just as important as physical health. In reality, these two types of health are both equally important and often influence one another. According to Becker's Hospital Review, behavioral health will become the forefront behind hospital visits in the upcoming year. Unfortunately, mental healthcare is quite expensive which poses a challenge to the arising issue.
According to an article published by The Washington Post, "the mental health care system in the United States is a multibillion-dollar industry that is still not big enough to serve all those who need it." To read more about America's current state on mental health care, we like this article.
4. Community-based care
The continual efforts on the reduction of health care costs has led to an increase in the number of smaller, community-based health care facilities and hospitals over the last few years.The number of them will continue to rise in the upcoming year.
According to the report by PWC, in the past couple of years, five of the top 15 academic medical centers have generated their own hospitals. Consumers also reported that they were completely satisfied with the smaller, community-based hospital experience when compared to larger hospitals.
5. More intentional consumer expenses
With 2016 approaching, healthcare consumers will be much more attentive to how they're spending their hard-earned dollars next year. According to Becker's Hospital Review and PWC, hospitals and healthcare companies will have to discover new ways to address these payment problems, similar to that of how other industries incentivize spending, such as an airline's offered frequent flier miles or traveling points.
We suppose 2016 is sure to be a challenging, yet hopeful year for the healthcare industry. At Advanced Medical Certification, we love looking into the future of medicine and technology, and cannot wait to see what the New Year brings us! If you have any questions at all, please feel free to contact our customer service representative at anytime at 877-822-0375.