Top 10 Holiday Gift Ideas for the Nursing Student in your Life
Top 10 Holiday Gift Ideas for the Nursing Student in your Life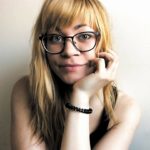 by

Greta Kviklyte
Life Saver, AMC
posted on Dec 4, 2015, at 9:41 pm
WITH FINALS APPROACHING, the nursing student you know needs you now more than ever (hardly exaggerating). The holidays are a great time to show the student nurse in your life your love and appreciation, especially with functional and creative gifts! Let us help you get an A+ in gift-giving this holiday season with our top 10 gift ideas for the student nurse you love! Check out our list below:
We offer Online ACLS, PALS and BLS Certification and Renewal
1. Badge and clip holders
The student nurse in your life may or may not be in the hospital yet, but will surely be there soon enough. A customized badge is a perfect way to get the student excited (and much more fashionable) about nursing. Scrubs can get a little boring, but badges can add that extra something to the look that keeps the job exciting. We love this sweet
badge from the Etsy shop BadgeShack!
2. Aromatherapy
Essential oils are a great way to promote natural health for the stressed, tired, restless or moody student nurse (because let's face it, we would have anxiety too). Add a few drops to a room diffuser, create a room spray or simply instruct the student to dabble a bit on his or her wrists and feet.
3. Hand soap and cream
Nurses and students all have one thing in common: the risk of dry hands. Nursing students have it even worse, constantly washing their hands, writing notes, etc. Show care for the student nurse in your life by purchasing a nice, natural, hand cream and soap that the student can take with him or her anywhere!
4. Desk organization tools
Staying organization as a student is so important to academic success (and mental sanity), so why not do it in style? The student nurse you know will surely appreciate a functional and stylish desk organization set. A file organizer, pen holder, and stapler will do!
5. Portable phone charger
There's nothing worse than a dead phone. While this is a little dramatic, most college students may agree with the statement. A portable phone charger that they can take to classes and work is a perfect addition to a purse or backpack! Check out this one from
Mophie.
6. A new clipboard
Nurses use clipboards everyday! The nursing student you know is sure to love a new, cool and convenient clipboard. This one from Amazon.com has a compartment in the back for extra pens, files and other knick-knacks.
7. Nursing books
No, we are certainly not talking about a nursing textbook. Do not get them a textbook. They might throw it at you. Instead, get them books they might actually use. From motivational books, to first year stories, there are so many to choose from. Check out this useful list from Amazon.com
8. Coffee… everything!
From mugs, machines, to actual coffee itself, coffee is a nursing student's better half sometimes. There are a ton of nursing mugs that the nursing student you appreciate can sip his or her extra dark roast espresso from! This "I Heart Nursing" coffee mug from Zazzle is seriously awesome.
9. Customized tech stuff
Every nursing student could use some updated and cool tech gear! With all those assignments on the computer, why not give them some extra hard drive (nursing style, of course) with this adorable nursing USB drive from Amazon.com! Or get him or her a new pair of headphones that they'll always be wearing.
10. Pedicure basket
Whether in the classroom or in the hospital, student nurses are always on their feet! Give them a mini at-home spa treatment basket by putting together a pedicure set. The nursing student you love will surely use a basket filled with things such as lotions, nail kits, polishes and bath salts!
A holiday season for giving
The student nurse in your life will love the thoughtful, functional and customized holiday gift you put together for him or her. This season, we also want to give gifts! Right now, for a limited time, Advanced Medical Certification is running a Buy One Give One promotion all month long! This means that with every course you purchase this month, you will be given a free course to gift to another person in need in your life! This could be a friend, family member or co-worker! With a variety of certification and recertification courses to choose from, such as ACLS, BLS, PALS and CPR, you can tackle those certifications and
recertifications right now! If you have any additional questions, feel free to give our customer service representatives a call at 877-822-0375.