Top Reasons To Get Your Online CPR Certification
Top Reasons To Get Your Online CPR Certification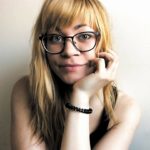 by

Greta Kviklyte
Life Saver, AMC
Co-authored by Kim Murray, RN, M.S.
posted on Oct 8, 2018, at 12:07 am
Continuing education offers enhanced professional skills and positive, personal opportunities. According to the AHRQ.gov, education is a type of human capital, building resilience, emotional stability, better employment opportunities and reduced mortality. In health care, continuing education units (CEUs) form a base of requirements to ensure the learning process continues, giving individuals the ability to provide better care. Online CPR certification, First Aid and Basic Life Support are a few of the life-savings skills courses available through the information superhighway. However, understanding the benefits of completing coursework online and how to choose a proper provider further increases your chances of success.
We offer Online CPR and BLS Certification
Getting an In-Class or Online CPR Certification
Deciding between an online CPR course and a traditional, in-classroom course is not a light decision. CPR and BLS courses are much more than a simple series of steps, excluding hands-only CPR. It includes the proper steps for performing one-person and two-person CPR, using an automated external defibrillator (AED), conducting the initial assessment and helping someone who is choking.
Understanding how an online course stacks up against a traditional class means knowing its benefits and drawbacks.
The top four benefits of taking an online CPR class include:
Flexibility. Online courses typically allow users to determine their course schedule. It is important to denote the difference between self-taught programs and those that involve standardized scheduled sessions. In other words, an online course may be taught by an instructor through different media, but those that do not place a rigid structure for logging into the system are truly flexible.
Learn at your own pace. People learn at different rates, and an online CPR certification class gives students the opportunity to review course materials at any time. Some courses may also include refresher activities to help students commit materials to memory, reports the American Red Cross. Such activities keep skills active in the mind, ensuring a student knows how to respond when an emergency occurs.
Low-cost. Online course providers may not have the extensive overhead expenses associated with a traditional class. As a result, the cost of completing an online course may be significantly lower than in-classroom training.
Accepted by most employers and organizations. Online CPR courses provide the same skills and training required for employment in health care and a variety of professions, including educational facilities. This makes completing a course online ever more attractive to students with chaotic schedules.
Taking an objective view of online courses is essential to choosing the best course for your needs. As a result, you should consider the top three drawbacks to taking a course online as well.
Lack of in-person training. Although this is an obvious fact in online training, those that have trouble learning via the computer or technology may struggle with online coursework.
Internet-enabled devices are necessary. Since the course is online, having a computer or device capable of connecting to the internet is another possible drawback. For those barely entering their careers, this could be a commodity. Therefore, completing an in-person class may be necessary.
Minimal social interaction. One of the key traits impacted by continuing education has roots in building social skills. Although some online courses may require students to interact, online CPR classes may not. Thus, the benefits of social interaction may not exist within an online training module.
Choosing between online and in-person instruction is a highly personal decision. Both courses provide the skills and training necessary to save lives. The only decision rests in knowing which type of education works best for you. It is up to each person to make the decision that will provide the greatest benefit to them.
How to Choose an Accredited, Quality Online Certification Provider
Deciding to take an online course is only one-half of the battle. The remainder is finding the right online course provider. Students interested in taking an online course should follow these steps:
1. Research Your Options
Prospective students should begin the search by identifying available CPR courses in their area. Online CPR instruction may be a better option for those in rural areas and places where CPR courses are not taught frequently. Students that are unsure where to begin can start by visiting a regional hospital, education center or searching online for available courses.
Students should consider the unique benefits and drawbacks for each course as well. If the online course is taught in a given facility where students must be present, that may make a fully online course the better option. Also, the cost of the course may vary, depending on the facility and course provider.
2. Consider the Renewal Costs
CPR and BLS usually have a set expiration date. This date determines when you will need to retake the CPR course to maintain your certification. Expired certificates are invalid for health care employment and may lead to disciplinary action by your employer.
Instead of trying to remember when your certificate expires, consider course options that are valid for your lifetime. Your card may include a "Recommended Renewal Date," but this date does not mean your card is invalid at that time. Instead, it simply denotes the guideline to revisit your skills and ensure they adhere to the latest recommendations for performing life-saving care.
3. Are Additional Purchases Necessary
Depending on the course provider, additional purchases and enrollment of other courses may be necessary. Understanding the full enrollment requirements prior to selecting a provider will help you avoid surprises and get the best deal possible. Although CPR is considered a stand-alone course, many course options exist that include CPR along with other instruction.
For example, students completing a vocational nursing certificate online may be able to complete an online CPR training course through the same facility. So, students should review what the full scope of the course is prior to selecting a provider.
4. Does the Provider Adhere to Accepted Guidelines
The International Liaison Committee on Resuscitation (ILCOR) is an organization that sets the global standards for cardiopulmonary and cerebral resuscitation. Although this organization has existed for nearly 30 years, chances are good that you haven't heard about it in the past.
In the U.S., the American Heart Association (AHA)manages and publishes the recommendations for performing BLS and CPR. In reality, the AHA serves as a conduit for the most recent ILCOR recommendations, reports CPR.Heart.org.
5. Is the Certificate Valid in All 50 States and Abroad
Modern health care can include home health visits and extensive travel. While this may not be an issue for some, those living near the border between states may face a challenge with maintaining credentials in both states at the same time.
The same issue may apply to your CPR certificate. Ensure your course is accepted and valid in the states where you will be working. AHA certificates are generally accepted nationwide, but that assumption could result in unforeseen delays and possible suspension by your employer. Validate the provider's accreditation before enrolling, and make certain the certificate will uphold your employer's training requirements.
6. How Long Will Instruction Take
Another key factor in deciding which provider to use goes back to the time necessary to complete the course. CPR and AED courses are relatively fast-paced and can be completed in as little as one hour. However, the way people learn differ.
For instance, it may take longer for John Smith to complete the same course than his siblings. Recognize the average time it takes to complete each course, and consider it in making a decision. Furthermore, consider the available refresher activities and add-ons that may affect the time to complete.
Courses that are video-heavy may take longer to complete due to the possible need to watch the video more than once. If you fail to pass the exam on the first attempt, it may be necessary to revisit the instruction before retaking the test. As a result, the duration for completing the course will increase.
7. Will You Need to Complete In-Classroom Training as Well
Some online courses may offer a dual-medium training environment. In other words, coursework may be completed at each student's pace, but additional instruction may be necessary in a classroom setting. This may include the review of clinical skills and practicing of them on a mannequin.
Obviously, classes requiring both online and in-person instruction will increase the amount of time necessary to complete the course and may affect your ability to choose when to take the course. Students presented with dual-medium classes should consider their employer requirements before enrolling. If dual instruction is not necessary, it may only increase the stress associated with trying to complete coursework outside of the work environment. Paired with other responsibilities, like family life, dual-medium classes can dramatically affect your ability to complete a course in a timely manner.
8. Does the Course Offer All Appropriate Materials
Most CPR courses will include all the necessary materials for completing the course, including workbooks, masks for in-person clinical training and more. Although that is the standard, it is not necessarily the rule. Some courses providers may require students purchase workbooks and study materials in addition to the course cost. Students should review these requirements prior to selecting a provider and choose the provider that offers appropriate instruction at an affordable, reasonable price. In other words, the longest, most intense and in-classroom courses may provide the same amount of instruction and teach the same skills that you will learn in a simpler, online course.
9. Do You Need More Than Basic, Bystander CPR
Different types of CPR exist for different age groups and occupations. The CPR guidelines for a cardiovascular health care facility for adults will differ from the recommendations for a day-care center. CPR instruction for the public is also different. Basic, bystander CPR may not include BLS and AED training. In these cases, a student will only learn how to provide chest compressions and rescue breaths, not necessarily how to use an AED or bag mask.
Knowing which type of instruction is required for your career is essential when selecting a provider. In health care, the CPR course that includes AED and BLS training will usually include a section on providing CPR to infants and children. However, the unique training requirements for childhood CPR and BLS may vary by facility. Therefore, you may need to complete additional coursework and training to maintain eligibility for a work position. In general, the CPR, AED and BLS certificate is accepted by most health care facilities, but a basic, bystander course that excludes AED and BLS may not be accepted. Check with your employer before enrolling in an online CPR course to ensure it meets all the criteria necessary.
Know Your Options, and Enroll in Your Online Course Now
Choosing an online CPR certification is a proven, effective way to get the life-saving skills necessary for employment in the health care field, as well as any other field where you may be responsible for ensuring the safety of others. Those interested in becoming CPR-certified should weigh their options in deciding between a traditional, in-classroom program and an online course. In addition, students need to follow the steps outline above to select the course provider that meets their needs.
Saving a life means knowing how to respond when an emergency arises. The most innocent of events can become tragedies without the right training and skill set. Get your skills by signing up for an online life-saving skills course, and share your thoughts with this post to social media on why choosing an online course is the better, time-saving option.