What's New With BLS Certification for Ancillary Staff?
What's New With BLS Certification for Ancillary Staff?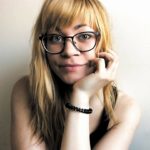 by

Greta Kviklyte
Life Saver, AMC
Co-authored by Kim Murray, RN, M.S.
posted on Sep 18, 2018, at 12:27 pm
Ancillary health care professionals include Certified Nursing Assistants (CNAs), Certified Medication Assistants, Orderlies (CMAs), and Physical Therapy Aides. Ancillary staff make up a vital part of the workforce in hospitals, skilled nursing facilities (SNF), home health facilities, and rehabilitation facilities. The positions are expected to grow in demand over the next eight years, and demand for CNAs and Orderlies is expected to grow much faster than average at 11 percent, reports the U.S. Bureau of Labor Statistics.
We offer Online CPR and BLS Certification
Maintaining a BLS Certification is an essential step in performing duties in ancillary positions, but requirements for maintaining BLS life-savings skills certifications, as well as continuing education in other training modules, are subject to change.
Changes within training programs can result in the need to complete additional coursework in pursuit of higher health care professional opportunities, including nursing school. Those interested in entering the health care field need to know how training and BLS requirements evolve, what recent changes exist and how to balance continuing education units (CEUs), new training courses, and other types of school with work and personal life.
The ILCOR Publishes New Standards for BLS Certification Every Five Years
The International Liaison Committee on Resuscitation (ILCOR) publishes an updated list of recommendations and guidelines regarding cardiovascular emergency care every five years. This involves updates to the current standards for cardiopulmonary resuscitation (CPR), BLS, Advanced Cardiovascular Life Support (ACLS), and Pediatric Advanced Life Support (PALS).
Recent changes to BLS standards for 2015 boil down to how providers perform chest compressions. Although additional updates exist for ACLS providers regarding medications, ancillary staff lack the license for performing ACLS. Instead of getting bogged down in the details of ACLS updates, BLS-specific updates for 2015, published by ECCGuidelines.Heart.org, include the following:
Higher compression rates. Previous recommendations denoted a compression rate of 100 compressions per minute. Within the most recent series of updates, the compression rate calls for 100 to 120 per minute.
Better compression depth recommendations. Historic compression depth sat at two inches for adults. Now, the compression depth is advised to be between 5 and 6 centimeters (2-2.4 inches).
Emphasis on high-quality compressions. During emergency situations, compression quality affects the overall effectiveness of CPR and BLS. Compressions should be at the proper rate and depth, but it is important for ancillary health care providers to allow enough time between compressions for complete chest recoil.
Ancillary Staff Training Requirements Are Subject to Change
Similar to nurses, ancillary staff have ongoing CEU requirements to continue working in their respective fields. For CNAs in Texas, CEU requirements are a relatively new issue. Prior to 2013, the only requirement for CNAs to maintain their certification was to work in a SNF for at least hours within the preceding two years.
The Texas State Legislature recognized the need to provide CNAs with a set of tools and resources to review relevant research and best practices regarding geriatrics and dementia. Starting September 1, 2013, reports the Texas Department of Health and Human Services (HHS), CNAs must complete 24 hours of in-service requirements. Although these requirements may be fulfilled by a health care facility, geriatrics and the care of those with dementia, including Alzheimer's, must make up a portion of the training.
The new training requirements may be completed online, and BLS recertification may be applied to these requirements, depending on your specific state. Furthermore, certain employers may require additional CEUs beyond the state-mandated requirements.
For instance, a long-term acute care facility may require ancillary staff complete 30 or more hours to maintain employment.
Tips to Balance Continuing Education With Work in Ancillary Positions
Maintaining balance with CEU requirements and work in ancillary positions can be physically and mentally tiring. Ancillary positions bear a large burden of the physical work in health care facilities. This may include transferring patients or residents between beds, chairs and showers, assisting with meals and toileting, dressing and more. The responsibilities of an ancillary staff member are even more difficult when going to school and completing additional training.
To ensure success in both CEUs and while going to school, those working in ancillary positions should follow 10 tips:
1. Make a Master Calendar
Organized schedules are an essential tool for anyone going to school. While creating a schedule with all school and scheduled CEU classes is great, it is better to create a master calendar. A successful master calendar should include your work, school and personal responsibilities.
There are a variety of calendar options available to help keep track of your activities, like Google Calendar, OneNote and Evernote. These calendars may be used to share your schedule with family members and between school and work accounts as well. In turn, tracking of responsibilities is simplified. This helps you maintain your CEU requirements and avoid "forgetting" about CEU requirements before your certification expires.
For ancillary positions, failure to maintain your CEU requirements could result in removal from official registries. Unfortunately, regaining your certification, such as being listed on the Nurse Aide Registry, may require completing the whole CNA course. Therefore, completing CEU requirements and developing a master calendar to monitor all activities is a great study and work habit, explains Scrubsmag.com.
2. Set Clear, Specific and Reasonable Goals
Clear, reasonable goals are another vital way of managing your work, training and school balance. Goals also help students and ancillary students keep their eyes on the prize. Common goals may include completing a course within a given time frame, achieving a certain GPA, applying to a program of higher study, working in a newer health care facility and more. However, it is essential all goals are reasonably attainable. In other words, goals should reflect the real-life changes that follow completing a course.
For example, someone completed a program of study to become a Licensed Practical or Vocational Nurse, reports the U.S. Bureau of Labor Statistics, may seek employment that aligns with the median pay. For 2017, the media pay for LPNs and LVNs was $45,030 per year or approximately $21.35 per hour.
3. Work in Small Increments
The digital age has transformed learning opportunities. Students may now complete courses online and at their own pace. Even nursing programs offer online courses that can provide a significant relief to those with other responsibilities, including working in ancillary positions, caring for children and spending time with loved ones.
Working in small increments through an online learning portal can also help ancillary health care professionals keep up with annual or biannual CEU requirements. Instead of waiting until the last minute to complete all CEU courses, employees may complete the course work a little bit at a time. Spending approximately two hours per month completing a single course can amount to 24 or more CEUs completed over a two-year span. Depending on your employer, training for such requirements may fall under paid training opportunities. As a result, staff members may be able to receive compensation for completing coursework outside of the physical work environment.
4. Practice Mental Stress-Relieving Exercises
Since ancillary positions will always have a higher physical burden, the best way to manage stress is through the use of mental and physical stress-relieving exercises, such as yoga and meditation. As explained by the National Center for Complementary and Integrative Health, those practicing yoga may reduce low-back pain, lower resting heart rate, improve blood pressure and fend off depression. Of course, yoga, which requires physical discipline, should only be attempted after consulting with your Primary Care Physician (PCP). Pregnant women and those with specific medical conditions may need to avoid certain positions to prevent harm to an unborn child and themselves.
5. Get a Review Book or Program
Any training, schooling or CEUs will usually come with review books and study guides. If the course you are taking does not, consider purchasing a review book to streamline review before completing the course. Some review books also come in electronic formats and as programs, which allow users to take notes and highlight text on the computer or tablet. Study guides also serve as an after-class recap, which helps commit new information to long-term memory, asserts Rasmussen College.
6. Apply Learned Skills in the Work Environment
Skills gained from completing CEUs can be leveraged to provide better care and understanding of medical conditions and health concerns, leading to better treatment outcomes and quality of care. This may involve learning new ways to help those with dementia calm down during periods of high stress and avoid injury when performing care. Minor changes to the living environment, like stimulating activities during the day and relaxing music in the evening, may reduce the turmoil caused by dementia. Also, learning how to maintain consistency in the activities of daily living will help caregivers reduce anxiety and improve health for those they serve.
7. Ask Others for Help
Everyone will experience times when grasping the concepts in schooling or CEUs is difficult at best. These are the times when it will feel the most overwhelming and disparaging. Do not get discouraged. Ask instructors, other students, coworkers, supervisors and employers for help in understanding new information. For major overhauls to the CEU list or requirements, consider forming a study group. Study groups provide an opportunity to discuss new information and how to apply information in the work environment.
8. Simplify Your Course Load
Although you may have the option of completing coursework in-classroom, consider exploring easier educational opportunities, like completing schooling online. Furthermore, do not take on more than a full course load for the first semester, especially while working during the same period. Enrolling in too many courses for a single month or other time period will increase anxiety and stress, reducing your ability to provide top-quality care.
9. Maintain a Healthy Lifestyle
Completing CEUs and additional schooling is a difficult task, and your body needs to be healthy. Proper nutrition and an active lifestyle reduce risk of injury, and exercise triggers the release of the body's endogenous morphine (endorphins). Endorphins act as a natural stress and pain reliever and can be a source of renewed energy when working long shifts and completing coursework. More importantly, any exercise or dietary changes should be with consent of your PCP to reduce risk of additional health problems.
10. Take Time Away from Work and School
Remembering to care for yourself is the final tip that will ensure success. When working in an ancillary health care position and completing CEUs or additional coursework, remember to take time to yourself. Although you may be able to handle the stress of work and school, try to take one full day away from work and school per week. A day away from the hassle or work and school will give your mind an opportunity to rest and help with memory recall. As a result, your skillset will increase, and you will be able to meet your goals.
Know Your CEU Requirements, and Get Your BLS Certification Now
New ancillary staff members can feel overwhelmed with the volume and intensity of CEU and BLS requirements. However, maintaining an ancillary skill set through CEUs is simpler when focusing on completing one or two modules per month. Most CEUs can be completed online through various training platforms, and even becoming BLS-certified online is more widely accepted by employers today.
Stay vigilant over your and training requirements for your occupation, especially when working in ancillary positions while completing school for nursing or another health care profession. Follow the aforementioned tips, and remember to sign up for your online certification today. Do you have advice for others completing CEUs or renewal requirements for the first time? Share your thoughts with this article to social media, and join the conversation.