What is ACLS Certification for Life?
What is ACLS Certification for Life?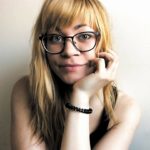 by

Greta Kviklyte
Life Saver, AMC
Co-authored by Kim Murray, RN, M.S.
posted on Apr 27, 2022, at 7:46 am
As nurses and first responders, it is important to have all of the resources and skills, as well as provider cards and training necessary to save someone's life. This is where the ACLS Certification (Advanced Cardiovascular Life Support) is essential. ACLS Certification is a simple way to ensure you are up-to-date on your pediatric and adult CPR and advanced cardiovascular life support.
By upgrading to the ACLS Certification for Life, you are also getting even more support with your training. Busy professionals maintain their medical skills for their careers by training on our convenient online portal. Everything is managed online, and once you have completed your certification exams successfully, you receive a professionally printed provider card in the mail.
We offer Online ACLS, PALS and BLS Certification and Renewal
Keep in mind you are not required to get the ACLS Certification for Life in order to be certified. However, by choosing to bundle your ACLS Certification online with a lifetime option, you set yourself up for success. Each year you receive information telling you about when to go online and recertify with your ACLS Certification. This keeps you on track and ensures you never let your training expire.
Best of all, you don't have to manage this training as any new information or requirements are provided for you. This saves professionals a lot of time and headache in maintaining certifications, especially in the wake of COVID. By choosing to go online for certification you are also avoiding the hassle of in-person training and examinations. Protect yourself and reduce your exposure to others with the use of online training for Advanced Cardiovascular Life Support.
As you get started, notice the ACLS Certification for Life refers to a bundle of training for life that includes:
Advanced Cardiac Life Support
Basic Life Support
CPR, AED, and First Aid
Pediatric Advanced Life Support (PALS)
By selecting the bundled ACLS Certification for Life, you have the information needed to maintain proper training and certification in all of these areas. This is a huge asset for lifeguards, medical responders, and individuals who work with trauma victims. Getting all of this training for Advanced Cardiovascular Life Support in one place is also a time saver. Forget having to track down different providers for your CPR and Pediatric Advanced Life Support. Those are included in this selection of bundled certifications. Whether you are in the market for ACLS Certification for nurses or simply ACLS Certification online, we are ready to assist you with the Certification for Life bundle.
Benefits of ACLS Certification for Life for Your Career
The main reason why you would want ACLS Certification for Life is to save time and money. By bundling the four different types of medical life support training and certification, you do both. Here at Advanced Medical Certification, we provide customers with the tools and resources for each of the areas of ACLS Certification for Life. From there, we set you up with a recurring annual reminder to maintain your ACLS Certification for Life. Never forget to recertify for your First Aid and Basic Life Support training, or your ACLS training for adults and pediatric victims.
You also improve your work performance and are better suited for your job as a nurse. The Advanced Medical Certification meets CME requirements in a number of areas. You are able to be certified and recertified like clockwork with online classes. Show up on Day One with your ACLS Certification for Life by Advanced Medical Certification and be more than prepared for the tasks at hand. We ensure you have the medical training necessary to continue to do your professional job with the greatest success.
In the medical field, this is not just a requirement but part of saving lives. You want to have the latest information regarding Advanced Cardiovascular Life Support. This is, in addition to CPR, AED, and First Aid, in order to protect patients during lifesaving crises. The easier the process of gaining ACLS Certification and recertification online, the more likely you will be able to maintain your certification as a professional. We understand that your life and job are already tough, stressful, and busy.
By offering online ACLS Certification for Life, we help you avoid friction and needless searching for information about in-person training. Everything is provided for you online. This reduces any need for in-person training and therefore makes it simpler to train in your own time and environment. Set up a training dummy and utilize exercise materials to create in-person hands-on training as needed. However, forgetting your ACLS Certification updated, the online training session is all that is required.
As you prepare for your work career in trauma or as a hospice nurse, having certification will offer you many benefits. The purpose of having a life support training program at your disposal online is extensive. When working as a travel nurse or in another profession, you need to have a way to train on the go. Online training for ACLS is the premier way to stay on track with your work goals while maintaining the skills needed to save lives. Choose ACLS Certification Online for Life and have everything set up for the remainder of your medical career. Training will be managed for you on our online portal, and you have easy access to a bevy of tools and resources.
What is Basic Life Support (BLS) Training
Another element of the ACLS Certification for Life training is Basic Life Support (BLS) training. This is not lifelong training and recertification. Instead, the BLS medical training leads to certification to provide basic life support in medical emergencies. In a BLS course, students are taught how to react in life-threatening emergencies.
From here, you learn how to perform CPR on adults, as well as infants and children. High-risk patients, including seniors who require hands-on gentle care, are some of the most targeted demographic when it comes to basic life support training. If you work with an at-risk population more likely to suffer from cardiovascular distress, the Basic Life Support Training is highly advisable.
During BLS Training, we learn the key survival and other BLS skills. This includes the use of an AED and ventilation using barrier devices. A Basic Life Support Training course will also provide professionals with multi-rescuer resuscitation for more improved teamwork in an emergency situation. This is key to successful multi-rescuer CPR in the real world.
Why Choose BLS Training by AMC
Develop your skills when removing foreign-body airway obstruction, also known as choking, with the experience you gain in Basic Life Support Training. Whether you work in a hospital or nursing home, you are able to maintain your skills with ACLS Certification for Life. Our BLS Certification is part and parcel of the ACLS Certification for Life offer.
This medical training is required by most professionals, who are dedicated to saving lives and helping the community at large. Decide today to begin your training for medical professionals online with our ACLS Certification for Life. We have the tools and resources you need to get on board with BLS training and other invaluable forms of medical training today. Whether you have just graduated from a medical college or you are ready to begin school, we want to be a part of your journey.
Students and medical professionals alike depend on Advanced Medical Certification to make the most of their training. Set yourself up for success with the right Basic Life Support Training and ACLS Certification for Life today.
How to Get Started With Certification for Life by AMC
Advanced Medical Certification offers Certifications for Life for anyone who is interested in becoming a lifelong lifesaver. Whether you are in the medical industry today, or you are working with a group of students involved in ambulance driving, there is always a need for life-saving skills. Certification for Life by AMC is both affordable and accommodating. Everything you need to learn CPR and First Aid, as well as Advanced Cardiovascular Life Support is provided in our training modules. This online training is easy to access from anywhere at any time. Maintain your science-based skills and become a carded ACLS member with our resources.
After you successfully complete your certification for ACLS, Advanced Medical Certification will print a physical provider card and mail it to you. This provider card will arrive in five to seven business days. The card may take up to three weeks if you are using an international mailing address. Your provider card is valid for up to two years once you have passed your ACLS Certification. Now that you are signed up for ACLS Certification for Life, you no longer have to worry so much about maintaining certification whether you work in the US or abroad. If you are traveling as a nurse, for example, you can easily pick up your training any time from anywhere with our online portal. The training that we provide through AMC is extensive and professional and will ensure you maintain your work credentials.
Will My ACLS Certification Expire
A common question that is asked about certification is whether an individual can retake certification training, if they did not pass the exam the first time, or if they have allowed their ACLS Certification to expire. Yes, you can! In fact, even if you have had an expired ACLS Certification, with the ACLS Certification for Life, you are able to log into the AMC system and retake the exam at any time. An expired ACLS Certification is not an issue for you.
Will your ACLS Certification be accepted from coast to coast? Yes, all Advanced Medical Certification training and provider cards are accepted by employers all throughout the US and internationally. In fact, AMC has a 98 percent acceptance rate by employers nationally. As a result, there is the chance you may not be eligible when using AMC's ACLS Certification for Life.
Is AMC ACLS Certification for Life Suitable for My Job
Please check with your employer to confirm your ACLS Certification source if need be. However, whether you are a nurse, pharmacist, physician, or EMT, you are more than able to use the AMC resources including ACLS Certification for medical training.
Purchase ACLS Certification for Life today and ensure you have everything necessary for starting your job in the medical field. If you are already an employed nurse or medical professional, depend on ACLS Certification Online by Advanced Medical Certification training to see you throughout your career.
Thanks to the ease and convenience of our quick and professional online ACLS and Basic Life Support Training, you can maintain your licensing requirements in no time at all. The online module allows students and professionals to learn and pass exams for certification in any location, at any time. Your busy workload as a doctor is not an issue when it comes to staying on top of your professional training.
Choose AMC for ACLS Certification for Life
Begin medical training with Advanced Medical Certification and sign up for ACLS Certification for Life today. Thanks to our outstanding offer of the AMC for life bundle, everything needed for your training is included–for life. The For Life Bundle by AMC features ACLS for Life, PALS for Life, and BLS for Life. The PALS Course option includes Pediatric Advanced Life Support for the smallest and youngest of patients. Get started with AMC and ACLS Certification for Life by calling 877-822-0375 or contact us online to find out more information about certification requirements. Share your thoughts in the comments section below or in the Facebook community.