Childproofing a Swimming Pool to Avoid a Baby Choking
Childproofing a Swimming Pool to Avoid a Baby Choking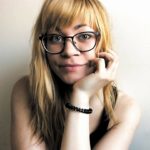 by

Greta Kviklyte
Life Saver, AMC
Co-authored by Kim Murray, RN, M.S.
posted on May 29, 2022, at 4:56 am
Summer months lead to swimming pool season around the world. If you are a parent and owner of a pool, either in-ground or above ground, you want to childproof the entire area to avoid baby choking. Help save a child from drowning or other choking hazards in your swimming pool by using a variety of protective barriers and preventative measures.
These solutions are ideally suited for toddlers and kids who are not old enough to take care of themselves around water. Also, in the case of an emergency, be prepared to handle situations like a baby choking on water or pool toys.
We offer Online CPR and BLS Certification
Find out what kind of tools you need, along with infant CPR devices, to save a child in danger around a swimming pool.
Start With the Child
Before you begin installing fencing or spending hundreds of dollars on wearable devices, consider who you are protecting here. If you are childproofing for an infant who is barely walking, then you can wait for the swimming lessons. However, if you have a five-year-old entering kindergarten, now is the perfect time to take them for their first year of swimming lessons.
The more comfortable a child is with the swimming pool, the safer they will be since panicking will be replaced by playtime. A child also needs to know how to react when in water, especially in an emergency. By learning how to swim and float early on, young swimmers are better suited for life in and around swimming pools.
Childproofing a Pool to avoid Baby Choking: Layers of Protection
There are several steps to childproofing a swimming pool, including an above-ground pool. Take a look at the fencing and gates you have put up around your pool area and around the swimming pool. Also, invest in alarms and wearable devices to improve the way you monitor your child and the swimming pool area at large.
These together can save lives and give you peace of mind and security about safely using your swimming pool. If you do have a baby choking and are required to provide CPR, you also want to have these necessary tools on hand:
Copy of the CRP Printed Handbook
Infant CPR and Choking training
Automated external defibrillator (AED)
CPR mask for an infant
CPR, AED, and First Aid Certification Courses
You can train to become CPR certified to handle a baby choking right now. This is available for:
Pediatric Advanced Life Support Certification
Advanced Cardiac Life Support Certification
Learn exactly how to save a baby from choking on water or other choking hazards while swimming by using lifesaving skills to remove an airway obstruction. The Advanced Medical Certification courses are all Postgraduate Institute for Medicine accredited for Category 1 CME certifications.
AED Machines
An AED machine is a portable system that will shock a person back to life if they are suffering from cardiac arrest due to airway obstruction. If your child has been struck by lightning or shocked in an electrical storm while swimming, this is essential. Other reasons why you need an AED machine at your swimming pool include preventing someone from having a heart attack caused by overheating, overexertion, nearly drowning, etc.
The use of an AED machine often plays a role in cardiopulmonary resuscitation (CPR) efforts. If the individual appears to have no heartbeat or is lifeless, the AED machine might be the only way to get their heart pumping again. The AED machine transmits an electrical current to the victim, which then shocks the system. The hope is that this shock combined with the use of mouth-to-mouth CPR will bring the person back to life.
CPR Masks for a Baby Choking
The last preventative device that is part of any swimming pool CPR kit is the CPR mask for an infant. This might be the best tool you include in your equipment. Children have small mouths, and it is often difficult to make a good seal with an infant's mouth when performing CPR on a baby choking.
This is where an infant CPR mask corrects positioning when conducting mouth-to-mouth resuscitation. Choosing the infant size of a CPR mask to use on a baby choking is important when purchasing equipment to childproof a pool. You also want to have additional sizes of CPR masks for teens and adults, as well as for seniors. The mask is worn by the drowning victim.
Bag Valve Masks for CPR
Another type of mask you might want to invest in is called a bag valve mask or BVM. This is a resuscitation mask that features a bag to push air into the person's lungs. You can use this instead of having to actively breathe into the victim's lungs yourself. This could be a great addition to any CPR kit for a swimming pool.
Pool Cleanup and Storage
Take a look at how you manage pool cleanup after a swimming session. Do you have a place to store pool toys or do you leave these spread out everywhere? Keep them picked up and remove anything exciting from the swimming pool area. Otherwise, you risk having your child run out when you are not looking so they can get their favorite toy.
This also protects your pool liner from being torn due to haphazard items that find their way into the water. Consider having a separate storage shed or pool house constructed for storing pool toys and items. Also, at the end of every swimming session, conduct a routine cleanup. This covers:
Remove pool ladders
Cover the pool surface
Inspect rescue gear
Remove any toys or trash
Replace any drain covers
Lock gates and pool house doors
Turn off the pool lights
By doing these tasks after each swimming session, everyone in the household works together to "close the pool" and is fully aware that this is happening. No more swimming for the day once the pool is closed–which is a great way to keep younger nonverbal kids from running out to the pool "after hours."
Fencing and Gates
Many barriers are the best way to keep your toddler from accidentally falling into the swimming pool. Start by erecting a perimeter fence that surrounds the entire pool area. This is often a requirement by city inspectors before a pool can pass a permit inspection. The fence must include a gate for entry, and there needs to be a safety latch and locking mechanism on the gate door.
Wooden fencing is the general choice for most pool owners, as the wood is more natural and easier to maintain for privacy purposes around a swimming pool. If you go with chain link fencing, everyone can still see you when they drive or walk by your swimming pool. You want to avoid this for security and safety after hours at your swimming pool.
Next, for your infant, install a barrier around the swimming pool's perimeter. This will be a secondary fence that can be removed more easily once the child outgrows it. A barrier needs to be at least four feet tall to ensure that a toddler cannot easily make their way over it, according to Lowe's, with gaps less than three inches wide between the slats.
With more than one fence, including a perimeter fence and pool fence, you create a corridor where your child can safely stay out of the pool. Choose a temporary barrier that can be removed when the smaller children are not present at the swimming pool, or as they grow older and you are no longer worried about them being a baby choking.
Security Cameras for Swimming Pools
Today, every household on any budget can devise a protection system for their pool thanks to the wonders of the Internet of Things (IoT) and video surveillance technology. Install several safety cameras that indicate movement in and around the pool when nobody is outside. These include video cameras with motion detection and the night vision to ensure the greatest level of security. Or go all out with a personal home security monitoring system to watch over any exits where your infant can accidentally get to the pool.
Door and window alarms are a must if you are a swimming pool owner. You can use something as simple as a weather-resistant HD security camera tool that connects to an app on your smartphone. Install security cameras around the windows and doorways, especially if you have a patio or back entrance from your house out to the pool area. This could be a lifesaver for parents of quiet or sneaky children who tend to wander and might end up in the pool alone.
Pool Alarms and Wearable Devices
In the world of wearable devices and security alarms, swimming pool owners have it a lot easier these days. There are so many items to choose from, including pool alarms for:
Underwater motion detection
Floating motion detection
Infrared detection
Wearable motion detection
Pool fence intruder detection
In order to protect against a child falling into the pool when you are not watching this happen, install a variety of these pool alarms in your swimming pool.
Highlight: Safety Turtle 2.0 Pool Alarm for Kids
One super cute wearable water detector is the Safety Turtle 2.0 Pool Alarm. A child will need to wear a wristband that comes with a wearable water detector. This is useful when you are cleaning the pool or otherwise have a child with you near the pool area. Simply slip the cute turtle embellished stretchy wristband over their arm. The alarm sounds when the child gets too close to the swimming pool, or if they are ready to jump in the water.
Total Cost of Childproofing a Swimming Pool
The wearable water detector is the only type that must be actively worn in order for this alarm to be triggered. The rest of these pool alarms depend on movements in the water or around the swimming pool. Here is where you can add a ton of safety to your swimming pool with a total childproofing setup. The motion detectors are ideally suited to most homeowners' budgets, too, with the total price for everything together at around $700.
CPR and Rescue Equipment
In the instance that you do have a child who is drowning or choking while at the swimming pool, there are plenty of lifesaving methods to use. Start with the basic CPR for cardiopulmonary resuscitation. Rescue equipment is also a must for any swimming pool. This can include any range of items like:
Life hooks
Rescue boards
Rescue tubes
Backboards
Ring buoys
First aid kit
Also, when you have young swimmers, make sure to have the right size of life vests, earplugs, nose plugs, and other gear. When everyone has the essentials to protect themselves while swimming, there will be fewer accidents in the pool.
Child Safety at the Pool and at Home
How to handle a child emergency at a pool is critical in saving a young swimmer's life. At the same time, preventing child injuries in the home environment is just as essential. Both being prepared for emergencies and implementing injury prevention measures play a critical role in ensuring the safety and well-being of children.
Get CPR, AED, and First Aid Certified
At Advanced Medical Certification, we have CPR, AED, and First Aid Certification Courses online at an affordable rate. The courses include For Life Certifications that are good for the rest of your life. Prepare today to protect a baby choking incident from happening at your swimming pool with AMC For Life Certifications. Contact us to start your online certification courses and CPR training for saving the lives of children at your swimming pool now. Share your wisdom and thoughts about the safety of pool areas in the comments below or join a Facebook discussion about it.