Which Certifications are Required to Become a Medical Assistant?
Which Certifications are Required to Become a Medical Assistant?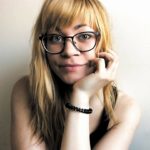 by

Greta Kviklyte
Life Saver, AMC
Co-authored by Kim Murray, RN, M.S.
posted on Nov 23, 2021, at 2:32 am
So, you're interested in working in health facilities with doctors, nurses, patients, and other health care professionals, but don't want to attend medical school because it's time-consuming and expensive. Whatever the reason, consider becoming a medical assistant.
Medical assistants have no certification requirements, but there are different types of education, certifications, licensure, and training that are often recommended or offered by specific health care facilities. These can influence your professional career trajectory.
Read on to explore the education and certification requirements for this professional career path.
We offer Online ACLS, PALS and BLS Certification and Renewal
What Is a Medical Assistant?
Medical assistants usually take medical histories and vitals from patients. They may assist in more advanced ways like drawing blood and providing first aid as their skills advance. You may also handle important administrative, clerical and clinical tasks as you learn more on the job. You might work in a doctor's office, community clinic, hospital, or another clinical setting.
A medical assistant must have specific personality and character traits as well as the skills needed for the job. First of all, you need to have a desire and passion to help, listen and guide any patient needing help.
A typical day involves moving quickly on your feet, solving various problems, practicing good communication among faculty, and keeping on your toes. You're expected to perform a mix of administrative, clinical, and clerical tasks as needed by the employer, so your role may change from day to day.
This aspect of the job can keep medical assistance interesting. You're often learning something new and adding to your responsibilities. That's all good for advancing your career.
Listing every possible job duty of a medical assistant would be lengthy considering their valued and crucial position in the office. Above all, your roles will always be centered on the needs of the patient and the requests of the physician.
Is This a Good Career Path?
It can be for many people. Medical Assistants are in great demand. This professional career is growing 18% over the next 10 years, which is much faster than others.
According to the Bureau of Labor Statistics (BLS.GOV), the US median salary for a medical assistant is around $17/hr plus good benefits as of 2020. Although it can vary a lot from state to state. In Washington, for example, $27/hr is more common but the cost of living is also higher.
This pay can vary based on education level, certification, experience, and job performance.
How Do You Become a Medical Assistant?
The answer to this question varies. But there are numerous steps you can take to improve employment opportunities.
On the one hand, most states don't require you to have any formal education after high school to become a medical assistant. You do have to have graduated from high school or gotten your GED.
Many medical assistants become one by taking a position that requires no experience. They learn on the job. They then take on more responsibilities as they learn more. Once you've been working in this job for a few years, you might decide to become certified.
However, like many medical careers right now, things are changing for Medical Assistants.
Many employers now look for people who have completed more advanced training which can take one to two years.
According to a 2020 report conducted by the National Healthcare Association. 89% of employers now encourage their medical assistants to get certified if they aren't already. 63% pay more to Certified Medical Assistants solely based on their professional certification.
Because your level of education and experience directly impact your pay, you'll likely want to explore additional certifications to further your career. Note: The Bureau of Labor Statistics based its median pay rate above on the assumption that you are certified.
What Education Does a Medical Assistant Need?
There are essentially three types of voluntary medical assistant certification:
Registered Medical Assistant (RMA)
Certified Medical Assistant (CMA)
Certified Clinical Medical Assistant (CCMA)
These are offered by different certifying organizations. But they mostly consist of similar curriculum like anatomy and physiology, medical terminology, and other topics including first aid.
For example, the American Association of Medical Assistants offers a nationally recognized Commission on Accreditation of Allied Health Education Programs (CAAHEP) or Accrediting Bureau of Health Education Schools (ABHES) accredited programs to better prepare prospective medical assistants for their career.
Any graduate of the CAAHEP and ABHES programs is eligible to take the certification exam, which covers the program's material.
Some of this content includes:
Pathology
Medical terminology
Keyboarding and computer applications
Record keeping
Coding
Aside from the program, you'll complete a practicum. This is common in medical education and involves a hands-on application to show you can do what you've been learning in classwork in real life.
Your certification program may also require an internship or a number of years working as a medical assistant before you can become certified. For example, a potential RMA must have five years of experience as a medical assistant before applying to become an RMA.
Medical Assistant Vs. Certified Medical Assistant
While there are no certifications required to become a medical assistant, the material you learn in programs will be extremely beneficial to you and your potential employers. Certification helps you practice to the highest degree, whether you are training to become a medical assistant or a surgeon!
Generally, a Certified Medical Assistant has graduated from an accredited program and taken and passed the certification test.
According to the American Association of Medical Assistants (AAMA-NTL.org), a graduate of a program must take and pass the test within three years of completing their education. A CMA is good for 60 months (five years) and is renewed by re-taking an updated recertification test.
According to the AAMA website, you need a combination of administrative, clinical, and general credits, so be sure to check on the exact requirements of your certifying organizations.
CMA Vs. CCMA Vs. CMAA Vs. RMA
As a Medical Assistant, it's essential to know what all these letters mean. It may come up in your job search and career.
The American Association of Medical Assistants isn't the only organization that certifies medical assistants. That's why the CMA isn't the only certificate you might encounter.
The National Healthcare Association (NHA) and the American Medical Technologists (AMT) also certify medical assistants. A Registered Medical Assistant (RMA) obtains certification through AMT. A Certified Clinical Medical Assistant (CCMA) obtains certification through NHA.
The RMA, CCMA, and CMA will be considered interchangeable by most employers.
Another certificate through NHA is the CMAA. This is not a medical assistant certificate but could be confused with one.
A CCMA is a Certified Clinical Medical Assistant. Hence, their education focuses more heavily on the clinical side of being a medical assistant, but they can do everything a CMA or RMA can do. This is a medical assistant.
Alternatively, a CMAA is a Certified Medical Administrative Assistant. Their education focuses only on the administrative side, and they are not considered medical assistants despite having "medical" in the name.
This difference is reflected in the education requirement. You can complete a CMAA program in half the time because you're only focusing on the administrative side of medical assistance. With that said, a CMAA can always learn the medical side on the job to expand their role in states that allow that.
How to Get Recertified
Recertification requirements are slightly different from the CMA vs. the CCMA.
CMA Recertification Process
Before taking the recertification test, the Certified Medical Assistant must acquire 60 recertification points (credits). You obtain these points by completing Continuing Education (CE) relevant to being a medical assistant. CE is also sometimes called CEU Continuing Education Units and CME Continuing Medical Education.
Sixty may sound like a lot. But keep in mind, most CEU courses will give you up to six credits and may only take 4-12 hours to complete. On top of that, these days, you can meet most of them 100% online in self-paced courses. Plus, you get to meet them over five years.
This continuing education requirement is typical for any certified professional. It ensures you're staying current on best practices and procedures related to your scope of practice.
CCMA Recertification
The CCMA must renew every two years but are only required to obtain 10 CEU credits for their renewals. Like CMA recertification, you can take internal courses through the certifying organization, usually for a per-course fee, or complete outside courses and submit the certificate to them.
What If You Let Your Certification Lapse?
It would help if you always tried to complete all of your requirements well in advance of the deadline to avoid a lapse in your certificate. If it does lapse, you'll owe a reinstatement fee, which is typically around $100 on top of your recertification fee, which runs around $200-300 dollars.
Word of caution: If you let your certificate lapse for more than 12 months, you may have to re-take certain courses and the original certification exam, which is a lot harder and more costly than the recertification process.
How to Obtain CEU the Easy Way
When you first get certified, two years or five years seems so far away. But it will quickly sneak up on you. So you need a plan to get as many CEU as possible as early as possible.
Taking online advanced medical courses to get medical certifications is one of the best ways to do this. Not only will these prepare you for seamless recertification. They provide you with invaluable medical education that you can use now to show your employer that you're committed to learning more and doing the best job. This may also lead to additional responsibilities within the scope of medical assistance.
You can leverage this to further your career.
Blood Borne Pathogens Certification
As a medical assistant, you're likely to be interacting with bodily fluids, including blood, bacteria, viruses, etc. It's important that you know how to work with these possible contagions in a safe, sanitary, and OSHA-compliant way. In a bloodborne pathogens certification course, you learn how to do that.
This 100% online certification course can provide you with three credits toward your recertification as a Medical Assistant. In the course, you learn practical, real-world ways to work and prepare, store, and manage substances that may contain pathogens.
Even if you're not currently up for recertification or have yet to become a Certified Medical Assistant, getting a Bloodborne Pathogens certificate looks great on your resume. Medical employers want to know that the people they're hiring take the possible spread of disease seriously and know how to contain those risks.
CPR, AED, and First Aid Certification
Another great certificate for a Medical Assistant is CPR, AED, and First Aid. First of all, you'll learn a lot of practical skills that Medical Assistants perform regularly, like maintaining a clean environment, checking vitals, assessing patient distress, managing trauma, and providing first aid for a variety of medical emergencies.
You'll also learn how to properly perform CPR in a life or death situation and use an Automatic External Defibrillator (AED) to shock the heart back to a normal rhythm. This certification earns up to six CEU to put toward your recertification. They also look great on a resume.
Basic Life Support
Getting certified in BLS is the step up from learning bystander CPR and first aid. This course is designed for medical professionals like you who may need to assist doctors and nurses during a cardiac arrest or similar life-threatening event.
It's important to mention that getting certified in BLS doesn't mean you can perform medical procedures that are beyond what a medical assistant does. However, you'll learn how doctors and nurses handle these events and better understand how you can assist during these high-pressure situations.
A BLS certification counts toward four CEU credits.
Other Advanced Medical Certifications
By far, the above three are the most important for a Medical Assistant. But you can certainly take more advanced courses for medical certifications. If you really want to challenge yourself, consider Advanced Cardiac Life Support (ACLS) and Pediatric Advanced Cardiac Life Support (PALS).
These courses will be more relevant to a registered nurse, doctor, or EMT because they describe advanced medical procedures. But once you've completed the others and want to take your understanding to the next level, these provide a more in-depth look at how to manage a life-threatening cardio-respiratory event.
Your Career Advanced
Medical assistance is a rewarding professional career. Like many career paths, obtaining additional certifications can help you advance and meet your life goals. Most importantly, you never want to stop learning because, the more you know, the better you'll be able to support the patients you work with. Share with us your experience of becoming a medical assistant.