Can You Do CPR Without Formal CPR Training?
Can You Do CPR Without Formal CPR Training?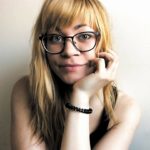 by

Greta Kviklyte
Life Saver, AMC
Co-authored by Kim Murray, RN, M.S.
posted on Oct 27, 2021, at 5:52 am
Did you know that 90% of people who have a cardiac arrest while not at the hospital will die (CDC.gov)? That's a sobering statistic but also one that we shouldn't ignore.
Yet, here is an even more important fact to know. When someone in the room knows CPR, it increases an individual's chance of survival by 100 to 200%. That's huge.
But people are more than numbers. When that individual person is your high school student, parent, or workplace friend, that increased survival rate means everything to you and to the many other people who love them.
We offer Online CPR and BLS Certification
CPR is a vital skill like driving, cooking your own food, or performing first aid to control bleeding. Everyone should learn it. But do you need formal CPR training to do it? Can only CPR-certified people perform CPR?
Read on to find out.
Do You Need a CPR Certification to Perform CPR?
The short answer is "no". You don't have to be CPR certified to perform CPR.
The purpose of a CPR certificate is to verify that you went through CPR training and took a certification test to show that you retained the skills you learned.
Like so many things in life, you do not have to have a certificate from someone else to be able to do CPR. You're unlikely to be fined, sued, or suffer any other penalties.
Most states have Good Samaritan laws that protect people legally when they try to help someone, even if the result doesn't turn out as they expected. And that's important because every year, around 350,000 cardiac arrests happen at a time when bystander CPR may be the difference between life and death.
According to the Centers for Disease Control and Prevention, 70% of those who have this heart event will experience it in their homes.
What to Do If Someone Needs CPR
Even if you do not have CPR training, if you believe someone has a cardiac arrest, you should:
Call 911 and call out for help
Ask someone to bring an Automated External Defibrillator (AED). Almost every workplace and school will have one.
Start chest compressions. Let the chest come back up in between compressions. The goal is 100-120 compressions per minute. To keep rhythm, use popular songs like "Eye of the Tiger" from Rocky III, Gloria Gaynor's "I Will Survive", or Britney Spears' "Stronger".
Do not stop CPR until emergency help arrives.
If someone knows how to use an AED, they should turn it on and follow the verbal instructions.
Note: This is an abbreviated version of CPR training and only explains what someone who isn't trained could do. And you may be successful.
But there are many reasons formal CPR training is better.
Why Is CPR Training Important?
It's not just CPR that saves lives. It's knowing how to do it correctly. Someone with no formal CPR training could use what they've seen on TV to keep some blood flowing. But they may not be able to do it in a way that improves that person's chance of survival. It's unlikely you could perform high-quality compressions without some formal training.
Beyond this obvious point, there are some more subtle reasons to take the time and get formal training.
More Confidence = Better Performance
Studies such as this one published on ScienceDaily.com show that as confidence rises, so does a person's ability to perform a task effectively.
The relationship between the two is obviously not one way. When you know you know how to do something, you will do it better with less hesitation, leading to better outcomes. At the same time, the CPR training you completed gave you that confidence you needed to perform well.
Obtaining Proficiency
There is a clear difference between knowing how to do something and doing it well. When you complete a CPR training course in the high school gym, workplace, or online, those courses are based upon scientifically proven best practices.
Completing and updating your CPR training every two years ensures you are using the most current evidence-based methods.
Knowing How to Use the Equipment
CPR training teaches you how to use an Automated External Defibrillator (AED). This medical device is not only reserved for medical professionals. Anyone can use it with some basic training.
It delivers electrical shocks to the heart to restore a normal rhythm. But there is a right time to use an AED and the proper way to use it. You learn about this during CPR training.
Working More Effectively with Others
In CPR training, you learn how to work with other rescuers effectively. Depending on how many rescuers you have, each of you may take on specific roles.
For example, if there are two rescuers, one can start CPR while the other calls 911. If you only have one rescuer (you), then you need to do both.
While one rescuer can perform chest compressions and rescue breaths simultaneously, it's easier with two people who work together.
If you haven't had CPR training, you and another person might have to spend precious seconds deciding who does what. To have any chance of success, rescuers must start CPR within two minutes of the heart-stopping.
So this is time you don't want to waste.
Preventing Brain Damage
Bystander CPR doesn't just give a person a chance to make it to the hospital where medical professionals can stabilize them and provide them with a shot at survival.
CPR is also intended to reduce brain damage. Once a person goes into cardiac arrest, the brain slowly stops receiving oxygen.
Within as few as three minutes, the brain begins shutting down, leading to brain damage. At first, the injury is mild and may be reversible. But the longer the brain goes without oxygen, the most severe and irreversible the damage becomes.
By around nine minutes, the damage is severe. After 10 minutes, survival is unlikely because brain damage is too great.
Performing CPR correctly can help preserve more brain function. That requires knowing how to give high-quality chest compressions. Doing so is critical because you want this person to have a chance to live a quality life after this event.
CPR on small children is different. The normal force of chest compression on an adult applied to an infant would do great harm. At the same time, not using adequate force for an adult or older child would be insufficient to support blood flow.
In formal CPR training, you learn how to define an infant, child, or adult for the purposes of CPR and where to adapt your method.
As a quick reference:
Infant = 0-2 years
Child = Up to puberty, which will vary among children (around 11 for girls and 12 for boys)
Adult = After puberty
Knowing When CPR Is Needed
If you're a bystander with no medical training, then you may not know how to effectively determine when to start CPR. In a CPR training course, you'll learn what to look for.
2021 ILCOR guidelines continue to emphasize the importance of beginning CPR as soon as possible. So, as a general rule, if you suspect someone needs CPR because they're unresponsive or gasping for air, you should begin CPR. If the person you're giving CPR stops you with words or body language, that's generally your best sign that they don't need it.
Although they could be choking, in that case, your knowledge of first aid for choking would come in very handy. You'll find a free 100% online CPR, AED, and First Aid course here. That lead
us to the next point.
A Broader Understanding of First Aid
Medical emergencies can take many shapes:
Burns
Chemical exposure
Allergic reactions
Severe asthma
Choking
Bee stings
Neck injuries
Uncontrolled bleeding
Trauma
CPR is important, as chances are you'll need to administer it to someone, probably a loved one, in your lifetime. But you're much more likely to need to manage an event that requires first aid several times in your life. These events can be life-threatening, like choking or anaphylactic shock. Or they may simply be a matter of reducing pain until a medical professional can examine the person.
Either way, every high school student up through adulthood needs to know First Aid.
What's the Purpose of CPR and First Aid Certification?
We've established that you can perform CPR without formal training, so you also don't have to become CPR certified. You can take a course for free online. You might also find a free course offered at a local high school, medical facility, civic center, or workplace.
Isn't it great to know you can choose whether or not to get certified! And considering that this is a personal choice, here are some reasons to take that extra step to get certified in CPR and first aid.
CPR Is a Valuable Work Skill
Many people choose to go ahead and take that test to get certified because a CPR certificate looks great on your resume. When all else is equal, employers like to hire people who they can verify have CPR and first aid training.
Like good people skills or computer skills, CPR is a work skill and a valued one.
This makes the workplace a safer place to work.
Getting certified also shows personal initiative and commitment to lifelong learning. This may influence promotion and pay rate discussions that could lead to career advancement.
Some of the top workplaces where CPR certification would be very enticing to your employer include:
Schools
Daycare
Senior Centers
Home health / Hospice
Dental offices
Home service providers (HVAC, landscaping)
Construction
Warehouse
Law enforcement
Emergency services
Retail
Grocery
Restaurant
Entertainment venues
Any customer-facing business
Family Health
Make it official within your family. You're CPR certified. This not only has a physical impact on your family health but can also provide peace of mind to those in your family who may have life-threatening health conditions like:
Heart disease
Respiratory diseases
Food allergies
Your certificate can deliver great comfort to your aging parents or grandparents. With you around, they're less likely to see their lives cut short by a cardiac event.
Proof of What You Know
No one can legitimately say you don't know CPR. You have proof in the form of a certificate.
Let's face it. There's something to be said when someone else recognizes your accomplishments and can verify that you've completed CPR training and know what you're doing.
Maintaining Licences
If you have a medical license such as EMT or Nursing, then you may need Continued Medical Education Credits (CME) to maintain your license. For CPR training to count toward CME, you would need to take the test and get the certificate.
Why Aren't More People Getting CPR Training?
Given the importance of CPR training, you might be shocked to find that 54% of people in the US do not know CPR in any form, according to a Cleveland Clinic study. Far fewer have actually had CPR training or obtained CPR certification.
Only 17% know that hand-only CPR (without mouth-to-mouth) has been proven as regular CPR for adults
Many people don't realize how important CPR training is until they're in one of these life-threatening situations. During an emergency, it's too late to get that training so you can confidently save a life.
Others can't find the time or don't want to spend a whole Saturday in a high school gym learning CPR.
So it's important to get the word out. You can learn CPR online in a Joint Commission-compliant course that teaches you all of the ILCOR-Approved CPR and First Aid methods.
These courses allow you to go at your own pace, and taking a course is 100% free. Simply complete the course, and at the end, you can choose if you want to take the step of getting certified. It's up to you.
Have you already taken such a course? Share your experience with us.