Why ACLS Megacodes Are the Best Way to Stay Up-to-Date!
Why ACLS Megacodes Are the Best Way to Stay Up-to-Date!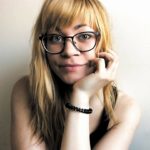 by

Greta Kviklyte
Life Saver, AMC
Co-authored by Kim Murray, RN, M.S.
posted on Jun 28, 2018, at 4:23 pm
Better treatment outcomes in health care are associated with better training and repetitive, frequent continuing education among health care professionals, especially nurses. In critical care settings, understanding the right steps in providing Advanced Cardiac Life Support (ACLS) will mean the difference between life and death. Unlike Basic Life Support (BLS), ACLS includes recognizing arrhythmias, tracking medication administration, and knowing when to administer medications in tapered doses.
We offer Online ACLS Certification and Renewal
Since recertification schedules vary by state and facility, nurses should consider completing an ACLS scenario training such as the new ACLS Megacodes scenario training, offered by Advanced Medical Certification (AMC).
Cardiac arrest, resulting from electrical disorders, trauma, and chronic illness, is responsible for 50% of all heart disease deaths, reports WebMD.com, and it is the leading cause of natural death in the U.S., accounting for 325,000 deaths per year. While a Mock-Code Blue is not a new concept, the ability to test your skills at any time, even in the comfort of your home, is. Health care professionals and nurses need to know how this new program works, its benefits, and what it means for treatment outcomes.
An Overview of ACLS Megacodes
Megacodes are a series of quiz-like scenarios set on a timer. Users simply access the simulation and answer questions upon reviewing the hypothetical patient and symptoms. In some cases, an electrocardiogram (EKG) reading will be presented, as well as the currently completed treatment steps in ACLS or BLS.
For example, if a patient presents with shortness of breath (SOB), diaphoretic skin and chest pain, the simulation asks, "What is the next step to increase survival?" In addition, the simulation denotes several possible "next steps." The steps closer mirror one another, but the right step is specific and thorough.
Upon answering the question, the user will have an opportunity to review the answer and its medical explanation, including why it is the correct answer, why other choices are incorrect, and how it affects the overall ACLS algorithm.

Available Megacodes scenarios include:
Ventricular rhythms
Bradycardia
Narrow tachycardia
Stroke
Each of the scenarios are conducted in real-time, reflecting the average time it takes to conduct a full ACLS code. Even while reviewing the answer, the timer continues counting, so users are encouraged to move on to the next question as quickly as possible. As a result, it is virtually impossible for users to look up answers on their smart devices. This is essential to reaping the greatest value from completion of Megacodes training modules. Think about it; health care professionals will not have the time to review training materials before performing key steps in administering ACLS in the care setting.
Benefits of ACLS Review and Scenario Training
Poor planning is the most common factor affecting survival of cardiac arrest. In health care facilities, lack of experience can result in improper use of the ACLS algorithm. Similar to the value of an ACLS pretest, completing the simulations helps providers identify their weaknesses in responding to an emergency situation. Some of these mistakes include the following:
Incorrect follow-through of the ACLS Survey/ Algorithm. The smallest error in conducting the ACLS survey, as published by AHAJournals.org, could result in lost time and major complications. The ABCD acronym in the ACLS survey is an area of major concern; assuming D stands for "defibrillation" may lead to the incorrect diagnosis of the cause of the event. Completing the training scenario will help users learn how to differentiate the "right" answer from the "close-to-right answer." It is highly similar to the nature of the NCLEX test for nurses too.
Inability to diagnose the correct cause of cardiac arrest. As noted above, understanding the exact cause of cardiac arrest determines the next step in providing ACLS care. For example, medications to treat bradycardia and tachycardia may vary and depend on the time since the last administration of medication and EKG results. Furthermore, computer-interpreted EKGs are subject to the "ghost in the machine," reflecting the propensity of machines to make errors on occasion. As a result, it is important for health care professionals to understand how to read EKG reports. In fact, Megacodes do not include the type of rhythm presented, so it is up to the user to recognize the rhythm, as well as its corresponding treatment steps.
Not knowing the SPECIFIC REVERSIBLE causes of cardiac arrest. Failure to recognize the reversible causes of cardiac arrest will lead to subsequent cardiac arrest after providing care. Although this is technically a form of differential diagnosis, health care providers should use the acronym "HI" to remember this list, including hypovolemia, hydrogen ion building (acidosis), hypothermia, hypo- and hyperkalemia, hypoxia, tamponade-cardiac, thrombosis, including pulmonary and coronary cases, toxins, and tension pneumothorax.
Failure to establish an advanced airway or inability to recognize types of airways constituting an advanced airway. An advanced airway is critical to survival and ability to provide high-quality care during ACLS. Failure to recognize the types of advanced airways available could result in loss of life and delays in administering care. For example, a nasopharyngeal airway (NPA) is not considered an advanced airway, and in the rush of administering ACLS, other staff members may not have the time to check your establishment of an advanced airway.
Forgetting to maintain sterile technique when performing key steps in ACLS. Unlike BLS, ACLS includes establishing venous access and an advanced airway, which both have the potential to introduce pathogens into the body and further complicate a person's recovery. As a result, knowing how to recognize and maintain sterile technique throughout the process is essential to survival and better treatment outcomes.
Administering too high a dosage of medications or administering medications in the incorrect intervals. A major problem with ACLS response lies in medication administration. The ACLS algorithm updates in 2015 were changed to allow for the use of amiodarone for ventricular fibrillation that is unresponsive to CPR, defibrillation and vasopressor therapy. Similarly, lidocaine may now be used as an alternative to amiodarone, provided the max dosage of amiodarone has been reached. Furthermore, the use of magnesium as a vasopressor has been virtually eliminated. Applied to the ACLS response, not considering the use of lidocaine when amiodarone maximum dose has been reached could decrease chance of survival.
Inaccurate recording of ACLS response. Administering medications correctly when providing ACLS hinges upon proper documentation and recording of all activities during the response. The person in charge of documenting administration and steps during ACLS response, "the recorder," will be responsible for calling out times since last medication dosage and details regarding the amount of medication administered. This ensures everyone involved understands their role and how to best serve the person in need of help.
Spending too much time trying to establish a venous access. Another common problem in administering ACLS goes back to spending too much time establishing a venous access
Understanding these mistakes before being called upon to perform ACLS on a person can help health care providers avoid them. An ounce of prevention is worth a pound of medication, and this adage is a literal application of why completing a preliminary ACLS simulation can help improve skill-set.
Additional benefits of completing an ACLS review and scenario training include the following:
Depending on your health care facility, completing an ACLS scenario training for review may count toward renewal of floor-specific requirements and certifications. In addition, the simulation can be used as an in-service for all staff members working in critical care and medical-surgical floors. It is expected health care professionals that rarely administer ACLS will have a more difficult time answering the questions presented in the scenarios.
Review of potential traumas and events that could lead to an arrhythmia or cardiovascular event, including sustained troponin elevated myocardial infarction (STEMI) or stroke. This will increase the competency of staff members in conducting the ACLS survey and reduce adverse outcomes, like extensive stays in the intensive care unit (ICU), failure to send individuals to the cardiac catheterization lab in a timely manner, and lack of medication administration.
Staying updated with changes to the ACLS survey is another key benefit. The ACLS survey and algorithm is updated every 10 years. The most recent rendition of the ACLS survey was published by the American Heart Association in 2015. However, not all steps in the ACLS survey are updated or studied in these intervals, so it falls to the individual health care professional to learn the changes as they are announced.
Participants completing the simulation training learn how and when to use a monophasic or biphasic waveform defibrillator. In addition, the optimal electrical settings of these defibrillators is included in some scenario questions, ensuring a comprehensive review of ACLS survey and intervention steps.
The key to successful ACLS administration and reaction is understanding that the process of providing care does not always start with a known cardiac arrest. A person may walk into a facility feeling disoriented, have an identifiable pulse and exhibit regular respirations. At any time, the illness or issue could convert into a full-blown, ACLS-requiring situation. This is why knowing how to respond, even before cardiac arrest occurs, is essential to survival.
The Value of Megacodes for New Nurses and Nursing Students
The value of simulation-based training is extensive. It holds promise for helping existing staff members learn more about the role of action and conciseness in administering emergency care, and it can be a key stepping stone in completing training requirements for a facility, employer or program of study.
Completing an ACLS training program is a common prerequisite to completing a memorable nursing school application. However, completing a single course does not always equate to comprehension of the material. Completing additional training scenarios can help prospective nursing students understand how to apply the steps in real-time. Of course, some steps, like medication administration, will be outside of the scope of nursing students in the initial weeks.
Among health care professionals who have recently graduated a program of study, such as nursing or respiratory therapy, simulation-based training is the closest thing to experiencing the fast-paced nature of a real-world emergency situation. Since ACLS is an emergency-management survey for increasing survival of a cardiac arrest or other cardiovascular event, recent graduates may have few opportunities to be involved in actual ACLS administration. This lack of involvement is increased in care settings that do not routinely treat individuals with major cardiac issues.
For example, recent graduates working in medical-surgical floors may rarely have the opportunity to see an ACLS survey in action. The individuals in need of ACLS will likely be in critical care settings, such as the emergency department, ICU, cardiac catheterization lab, or cardiac-health floors, which are similar to medical-surgical floors. However, cardiac-health floors are focused solely on individuals with heart problems that lack the need for a critical care setting.
What's Next in the Future of Megacodes and Simulation Training for Health Care
Megacodes are an exciting way to bring real-time training to today's health professionals. Although the simulations are a new offering, they are an invaluable resource for health care providers. Users can retake the scenarios at any time, without needing to register or complete other paperwork. This makes ACLS Megacodes an ideal way to review ACLS survey steps when away from work, while eating lunch, or at any other time in the health care facility.
The opportunities for the scenarios are evolving too; over time, they may grow to reflect the newest recommendations and standards in conducting the ACLS survey. Above all else, taking the time to review your knowledge of the ACLS survey and considering real-world scenarios will help reduce the anxiety that accompanies such events.
Is there a mistake you've experienced in providing ACLS care or something you'd like to add? Share this article and your thoughts via social media, and don't forget to test your skill with these ACLS simulations today.