What to Know When Updating Facility CPR and ACLS Algorithms
What to Know When Updating Facility CPR and ACLS Algorithms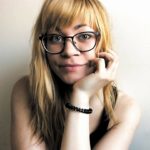 by

Greta Kviklyte
Life Saver, AMC
Co-authored by Kim Murray, RN, M.S.
posted on Dec 2, 2018, at 3:32 am
The American Heart Association (AHA) traditionally publishes a comprehensive review of ACLS algorithms and updates it accordingly every five years. However, continued research in emergency care and ACLS resulted in the need to update guidelines more often, yearly in fact. Since health care facilities have an independent ability to adjust the ACLS guidelines as necessary, annual AHA changes in the algorithm may lead to changes within facility-specific standards and advanced education to save lives.
We offer Online ACLS Certification and Renewal
Changing the ACLS algorithms within a single facility or organization may seem like a minor issue. Yet, failure to understand the latest information and factors affecting ACLS best practices could result in poor patient outcomes and sub-par administration of ACLS and CPR. Therefore, personnel involved in updating facility-specific standards to reflect the 2018 annual changes should take these top considerations when making such changes.
1. Changes in AHA Guidelines From 2015
Understanding changes within the AHA guidelines from 2015 are the first important part of updating facility-specific algorithms. The five-year interval almost always consists of significant changes across the scope of the algorithm, not a particular focus beyond improving patient outcomes. The AHA's list of changes from 2015 is extensive. The basic mnemonic of ABC changed to CAB, and medication recommendations were updated to reflect recent studies. All recommended changes to the algorithm should be reviewed for inclusion within facility-specific algorithms, as well as emphasis on the need to stay updated regarding new information affecting such changes.
2. The Change to Recommendations for Early Epinephrine Administration
One of the most significant changes to the algorithm to have been studied since 2015 involves the early administration of epinephrine. Recent studies suggest early, initial administration of epinephrine may contribute to poor treatment outcomes and a greater risk of mortality. The recent studies indicate any facility-specific standard advocating for the early administration of epinephrine should be removed from training materials. While some ACLS standards may be an unnecessary step and pose little risk to the patient, the early administration of epinephrine and its association with adverse outcomes makes this consideration the most important of all.
3. Antiarrhythmic Drugs After ROSC
The administration of antiarrhythmic drugs during resuscitation was the area of greatest focus in the 2018 AHA update, reports AHAJournals.org. Specifically, the administration of the medication, amiodarone, an antiarrhythmic, among adults suffering from ventricular fibrillation (VF) or polymorphous ventricular tachycardia (pVT) in out-of-hospital trials was found to be more effective in improving survival to hospital administration. In other words, those that received amiodarone by EMT or other trained professional, were more likely to have a return of spontaneous circulation (ROSC) and survive to be administer to the hospital.
4. Insufficient Evidence for Lidocaine Use When Amiodarone Is Available
The use of lidocaine is not routinely mentioned in the AHA standard algorithm, but lidocaine is used to help convert patients in arrest from VF and pVT when defibrillation is ineffective. In an in-depth study, the AHA found insufficient evidence to recommend the use of lidocaine over amiodarone in achieving ROSC. However, creating the facility-specific guidelines for ACLS administration should include a review of which medications are most readily available and accessible for administration faster. Unlike early administration of epinephrine, those that suffered witnessed arrest and received either amiodarone or lidocaine faster were more likely to have a ROSC and overall positive treatment outcome.
5. Recommendation to Avoid Magnesium Administration
The final major change to the algorithm in 2018 focuses on magnesium administration. The most common use of magnesium is to treat pVT associated with a long-QT interval. Yet, studies reviewed by the AHA found its mechanism of action to have a greater effect of preventing recurrence of pVT, not necessarily converting known pVT. In addition, four trials of magnesium administration versus a placebo found no impact on ROSC or survival until discharge.
The lack of a benefit of administering magnesium means any facility-specific algorithm advising the use of magnesium for converting pVT should be reviewed and possibly removed. The exception lies in the use of the medication to prevent recurrence of pVT when other causes of arrest have been fully treated and ruled out as contributing to the arrhythmia.
6. PALS-Specific Recommended Changes
Changes to the Pediatric Advanced Life Support (PALS) algorithm for 2018 also focused on medication administration, explains the AHA. Similar to the recommendations within the ACLS standard, PALS updates found no significant difference or benefit between using amiodarone or lidocaine for shock-refractory VF/pVT.
AHA PALS updates from 2010 denote the importance of distinguishing the most common causes among children from adults. Among pediatric patients, the causes of arrest are often either congenital or related to trauma, including anaphylactic shock. The 2010 guidelines, which largely remained intact through the 2015 update, advised for the administration of epinephrine as soon as possible for children with pulseless electrical activity (PEA) or asystole. Unlike the change to the adult algorithm regarding the early administration of epinephrine, this PALS-specific recommendation lacks supporting evidence to advise against early administration.
When updating facility-specific ACLS and PALS algorithms, it is essential to consider the differences between adult and pediatric care standards. More importantly, the differences may lead to some confusion regarding the best practices in managing cardiac arrest and improving patient outcomes. In fact, confusion with past AHA updates is another key consideration to take in making changes to facility-specific algorithms.
7. Possible Confusion With Previous Updates to AHA Standards
Given 2018 updates to ACLS algorithms focused primarily on medications, and new updates will be published in 2019. It is feasible that the volume of information reviewed in updating facility-specific standards could result in confusion, and therefore, someone may use outdated information when making changes to facility-specific standards.
This is why reviewing all changes and their supporting evidence when making changes will mean the difference between improving treatment outcomes and higher mortality risks. All studies used in preparation of facility-specific changes should be carefully reviewed for their publishing dates and corroborating data from accredited sources, like the Journal Circulation or the Journal of the American Medical Association.
8. New Hypothermia Protocols
The use of hypothermia to preserve tissue following cardiac arrest was advised within the 2010 AHA updated algorithm, but in 2015, new studies found different benefits and drawbacks to using hypothermia. In addition, the practice has evolved to provide active control of temperature at any target, resulting in the adoption of the term targeted temperature management (TTM), explains ECCGuidelines.Heart.Org.
TTM recommendations were updated in 2015 to advise its use among comatose adult patients following ROSC after non-shockable arrest and for in-hospital cardiac arrest. In addition, the 2015 guideline recommends a temperature range of 32 C to 36 C, initiated within six hours of arrest. TTM should continue for a minimum of 24 hours after achieving the target temperature to be the most effective. However, the recommendation does not place a limit on how long someone may be subject to TTM, provided all appropriate measures are taken to maintain a stable core temperature and protect neural tissue.
Therefore, facility-specific updates should follow the minimum and may consider the introduction of a maximum limit to begin rewarming provided established criteria for cognitive function have been met. In other words, as brain function appears to be returning to normal, the rewarming phase may begin, so knowing what actions to take to assess brain function are an essential part of TTM updates.
9. Unique Considerations for Differences in Population and Care Environments
Depending on your facility, the patient population may require unique considerations in performing basic CPR and ACLS, as well as PALS. Care environments, such as a post-transplant unit or a post-partum unit, may warrant added attention during the updating process.
For example, according to the AHA, performing ACLS on pregnant women can be more confusing to health care professionals due to the unique risks posed to the unborn child. Health care professionals should understand the physiological changes of pregnancy impacting resuscitation technique and potential complications. This includes the perceived placement of hands for chest compressions. The placement is the same for both pregnant and non-pregnant women, but the uterine displacement caused by pregnancy can lead to the misplacement of hands quite easily.
Another factor in addressing cardiac arrest among pregnant women revolves around choking. Since choking may result in cardiac arrest, knowing to perform abdominal thrusts to dislodge an obstruction on pregnant women is essential to ensuring positive outcomes. Essentially, the placement of the hands is slightly higher than it would typically be for the non-pregnant individual.
This practice ensures both hands can fit around the person, and if the pregnant women loses consciousness, the procedure becomes more akin to CPR and ACLS. Moreover, these steps in modifying emergency care are applicable to obese individuals as well, regardless of gender. Of course, other modifications may be necessary, depending on the care environment, such as someone that recently underwent major surgery may suffer cardiac arrest as a result of blood loss or complications. Interventions as part of CPR and ACLS should be mindful of incisions and equipment to prevent further complication and continuation of cardiac arrest.
10. Prevalence of Potential Injuries or Illnesses Contributing to Cardiac Arrest for Your Area
The final consideration in making changes to facility-specific recommendations for performing CPR or ACLS involves the unique factors that may affect your facility, depending on your geographic location.
For example, health care facilities in mountainous areas may be more likely to see injuries relating to falls or skiing accidents. Those in the West may face the risk of wildfires and the potential injury to people attempting to flee from such events. On the East Coast, hurricanes increase the risk of drowning and exposure to water-borne pathogens.
An effective facility-specific ACLS standard should include best practices for addressing the medical needs of those suffering cardiac arrest as a result of injuries or events that are more likely to occur for that region. Even people that do not appear to have a known injury could slip into cardiac arrest following such events. As an added example, smoke inhalation can have disastrous health effects and contribute to hypoxia, leading to arrest. Recognizing the risks of each unique location is essential to treating the reversible causes of arrest and improving outcomes.
Take Great Care With These Considerations in Changing Facility-Specific ACLS Algorithms
Although the AHA provides the freedom for health care facilities to create unique sequences in ACLS algorithms, knowing how to incorporate information from best practices and evidence-based study will help your organization save lives. Every facility and its patients have different needs, and the causes of arrest may vary. Fortunately, taking these considerations in making facility-specific changes to the algorithm will increase the efficacy of ACLS and improve patient outcomes.
Has your facility considered updating its unique ACLS directives in recent years? If so, share your experiences and thoughts, along with this article, to social media, and enroll in your advanced health care course to find out what's officially changed in recent years.