Top 10 Instagram Accounts Every Nurse Should Follow
Top 10 Instagram Accounts Every Nurse Should Follow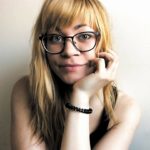 by

Greta Kviklyte
Life Saver, AMC
Co-authored by Kim Murray, RN, M.S.
posted on Jan 15, 2019, at 8:10 am
With Instagram being the second most popular social media platform, it's no surprise that plenty of nursing material, whether inspirational, humorous, informative, or relatable, can be found. Social media can be used as an outlet for nurses to relate and connect to each other.
We've done some research and found ten of the best Instagram accounts for nurses to follow.
We offer Online ACLS, PALS and BLS Certification and Renewal
10 Instagram accounts for nurses:
1. @thenursingdaily
@thenursingdaily posts relatable and funny memes. You'll be sure to come across something that will give you a good laugh.
2. @inspiredbynurses

If you're wanting more nursing memes, @inspiredbnurses delivers! Follow this account for more humorous posts about being a nurse.
3. @iamproudtobeanurse
And just in case you want even more memes, follow @iamproudtobeanurse. While these posts can be funny, some boast nursing pride.
4. @4theloveofnursing
Follow @4theloveofnursing for relatable and funny memes. Who doesn't want some comedic relief after a long shift or during your break?
5. @scrubsmag
If you're a fan of the Scrubs Mag website, follow their Instragram account, @scrubsmag. "The Nurse's Guide to Good Living!"
6. @nursidosis
@nursidosis is the person account of Frank Trujillo RN. While he also posts memes, he also posts tons of nursing information that you can learn from!
7. @nursesofinstagram
@nursesofinstagram is an account where nurses across the grid can interact and relate to each others' experiences. While nurses work in different environments, they can all relate!
8. @thekatieduke
This account belongs to Katie Duke, NY Med star. She shares posts that are inspiring, fun, and relatable. Follow her account to join her on her journey.
9. @nurse_life_
Follow @nurse_life_ for more comedic and relatable memes about nursing.
10. @nurseareawesome
And just in case your meme fix still hasn't been satisfied, follow @nurseareawesome for more nursing memes.
Instagram is providing a platform for nurses to connect and share content with other nurses. Follow these accounts to relate to other nurses during your break, after your shift, or on your day off. Follow us for more medically-related content at @advmedcert.